Tips for moving through NYC's rental crisis
It's official – the NYC housing market is unhinged right now! Prospective renters are seeing soaring rents, shrinking availability, and multiple competitive applicants per apartment.
As New York's highest rated mover, we know a thing or two about moving and have compiled our top tips to help New Yorkers land their next apartment and plan for a seamless moving day. This guide includes tips on how to find your next apartment from some of the city's top real estate brokers, how to find a reliable mover, and practical advice when moving in NYC.
Unique Tips For Moving in NYC
We're not going to lie to you, moving in New York City requires a lot more planning than most places. We've compiled our top tips for moving in NYC, to help you navigate the moving complexities that are unique to New York City.
Account for your moving costs:

Moving costs aren't just confined to moving day, consider packing supplies, broker fees, and deposits, all before you book a mover. What's a reasonable cost to expect for a move within the city? Check out our how to estimate your moving cost guide to help you plan your moving day costs.

Get rid of items that won't (and shouldn't) come with you:

This will help save on moving costs, as well as time and effort.

Create a packing plan:

Pack items by the room of your new apartment. Label each box with the room and items inside, and start packing those things you'll be least likely to need immediately. To help, Piece of Cake has a comprehensive moving day checklist.

Understand NYC's unique moving requirements:

Most buildings require a Certificate of Insurance, a reservation for the service elevator, and, if you are moving yourself, parking and other road traffic rules while loading.

Hire a professional mover like Piece of Cake to help with the process.

Start your search early, and be sure to check trusted ratings and review sites, as well as friends and family. Be sure to share as much information as possible with your moving company for an accurate quote and find out what's included and what's not in your moving estimate.
NYC Broker Advice For Finding an Apartment in NYC
Tapping into our network of real estate broker partners, we sourced valuable tips to help you secure your next rental. Check out the round up tips below and the complete guide here.
Be prepared and plan ahead! Figure out your budget, ideal neighborhood, roommate situation, and move in date as soon as you can. Familiarize yourself with what the market has and adjust expectations accordingly. It's a methodical process that really only needs one month from start to finish. In the end, the NYC apartment hunt is a sprint, not a marathon.
– Peyton Yen, Real Estate Salesperson with Engel & Völkers Brownstone Brooklyn
Prepare your documents ahead of time. While most of the standard application documents outlined below are easily accessible, some take time to gather. Documents to have handy include: a letter from your employer stating your position, salary and start date, most recent pay stubs, prior year's tax return, most recent bank statements, verification letter from previous landlord & photo ID.
– Brendan Sweeney, Co-founder and Principal Broker with Byson Real Estate Co.
Don't be shy, if you don't stand out, you'll lose out. Email, text, or call multiple times professionally to get into the places you want. If the broker is not responsive, keep trying. Some are just too busy & inundated with calls, others just don't care to respond because the property is no longer available. Scour sites like compass.com & StreetEasy to keep tabs on inventory.
– Takk Yamaguchi, Real Estate Salesperson with Compass
In this market, ask for help by teaming up with a realtor. In my 7 years in NYC real estate, I've never seen a market as intense as the current one. Apartments are receiving multiple applications within 1-2 days, often within hours of being listed. A realtor can assist a renter by getting in early or tapping into their rolodex of clients who plan on moving out.
– Reynaldo Cruz, Real Estate Salesperson with Oxford Property Group
Moving How-To Videos
Piece of Cake recently partnered up with Yelp to provide instructional videos on tips to help make your move a seamless experience. Check out these informative videos for a quick how to guide on moving.
---
Ready to make a move? Get in touch today for an obligation-free guaranteed flat price moving quote.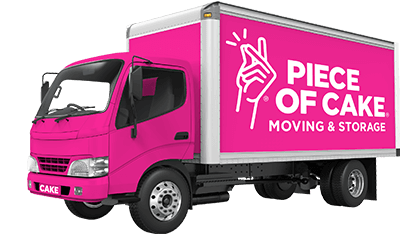 Just what you were looking for?
MAKE YOUR MOVE!