Top tips for moving in NYC
We're not going to lie to you, moving in New York City requires a little more planning. There are complexities you want to be prepared for that are unique to New York City, and city moving.
From a 7th floor pre war walk up to service elevator move in and out time restrictions, we've seen a few simple issues that are often missed in the planning that create large challenges on moving day. Even the most seasoned New Yorker's forget or may not be aware of all the unique moving considerations of New York City.
With our top 6 New York City Moving tips you'll be in the best position come move day.
1. Save the date
Leases in NYC tend to end at the end of the month, so expect an uptick in moving activity across the city on the 30th or 31st. Coordinate your move date with your landlords (current and future) and see if you can negotiate any flexibility to help reduce your moving costs. Your movers are in the same position, their busiest days and times and set around the end of the month, they're not all geared for last minute moves like Piece of Cake so give them ample notice if you have a tight time frame. Once that's done, have a quick check of city events and make sure you're not trying to move into the West Village during the Pride parade or Midtown East on St Patrick's Day. NYC movers are adept at handling most challenges but some quick calendar work can reduce your likelihood of any surprises.
2. Timing
Once you have a date you also need to confirm your moving time slot, do not leave this to the last minute. Your building management will need to approve your morning, afternoon or evening plan to ensure two moves aren't booked at once and they limit inconveniences to other residents. If your building has a service elevator, this is the ideal outcome but either way check in with them on what hours you plan to need to access the entries, foyer and elevator and get them to okay it in writing (email is fine). On these days some buildings lay down attention floor coverings and other protective measures in common areas to help reduce the risks. The earlier you confirm with your building, the more likely you'll get the timings you need. You will need to organize your move out and move in times with both locations. Your moving company will help you with this so you allow for ample time between the pick up and drop off time slots. You will not want to book your move out and move in time slots in the same time window.
3. Legal
New York City residents can't move a muscle without a COI (Certificate of Insurance). It's the must-have guarantee your buildings will request to protect them against any costly accidents. They are generally valued in the millions of dollars and are generated by your mover's insurer. No mover is exempt from this process and each COI has to be tailored for each building which includes addressing it to the right individual at the right location. Both ends of your move will need to be covered and you are responsible for making sure everyone has a copy of their COI beforehand, even if that means connecting your moving company with your building via email. We have another comprehensive guide to COI's here if you'd like to read more about it.
4. Parking Restrictions
It goes without saying there are some streets in NYC with major landmarks, bus lanes, bike lanes and other non-negotiable zones that can make the task of loading or unloading your belongings a little more complex. Make a point of asking your new building management or landlord what, if any, parking challenges there are around your new home. Hopefully at your old location, you will have seen them for yourself but check in with your super or co-op if you're not sure. If you're unprepared, your movers may have to park on another street and wheel all your items to your building over a much longer distance and period of time. For those companies where movers may book 2 jobs for each crew a day you can miss your moving time slot and need to reschedule or put your things into storage in the interim. Movers can and do try and get you as much flexibility as possible and have been booked in the past for parking violations but it's not a plan, especially if you're in a tow zone.
5. Culling unwanted items and household collections
We encourage all our customers to cull household items that don't need to move with them, by donating or disposing of them. Be brutal, unless an item has sentimental value, it can be discarded if you never use it. The issue here is that when it comes to larger items, New York won't let you discard just anything curbside, there are some restrictions. For large items that qualify, book an appointment for collection ahead of time (up to 4 weeks in advance). The City will pick up 10 or less items including mattresses. Items should be tied or bundled securely and set out by 4pm the day before collection. However New York State law prohibits the disposal of certain e-waste items, like computers, printers and televisions, with your trash and recycling. Likewise the Department of Sanitation won't collect items curbside if they are mostly metal, like a bedframe. Metal items need to be put out with recycling on the day it's picked up. For clothing not in pristine enough condition to donate to a charity, there are textile recycling and drop off points. To run a search on your items and these NYC services visit the Department of Sanitation here https://www1.nyc.gov/assets/dsny/site/services
6. Hire Experts
Small mistakes can end up being much more costly and time consuming in a city like New York. Our final top tip is to use professionals, not just for heavy lifting, but the experience with troubleshooting and specialised support that comes from moving people in and around NYC year in and year out. Saving a few hundred dollars in mover costs before a moving day fraught with problems won't feel like such a smart decision in retrospect. At Piece of Cake we love to support any customer, whether they move their boxes and ask us to shift the big items or call on us for the full service. During the COVID period of differing restrictions on building practices and new street closures, we can also help minimise any random problems by virtue of being on the road every day and seeing the changes around us. If you're not sure how to step through that process, check our guide here on asking the right questions and finding a mover that's right for you.
Now you're briefed like a local, it's time to pack like a pro. Gather your supplies, list your inventory and plot out your timelines.
You can find loads of free resources on our blog including how to source free boxes or feel free to ask our team any questions unique to your move and your circumstances. Like you, we're NYC locals and there's nothing we love more than to problem solve.
---
Ready to make a move? Get in touch today for an obligation-free guaranteed flat price moving quote.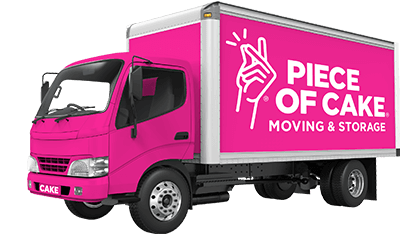 Just what you were looking for?
MAKE YOUR MOVE!