Tips for finding a rental in NYC
Finding a rental property in New York City with the current real estate market of low inventory, rental cost increases and inflation, can be frustrating and exhausting! We are here for you.
Piece of Cake Moving partners with 100's of leading NYC Real Estate Brokers who refer their clients to our moving and storage services.
Tapping into our network of Real Estate Brokers we have sourced valuable tips and tricks to help you secure your next rental. Check out our expert round up tips below;
What tip(s) can you share for finding and securing a rental in NYC right now?
Peyton Yen from Engel & Völkers:
LINKS: Payton Yen biography · Peyton Yen website
Be prepared! Doesn't hurt to be prepared and to plan ahead. Figure out your budget, ideal neighborhood, (roommate situation,) and move in date as soon as you can.
Familiarize yourself with what the market has and adjust expectations. It's a methodical process that really only needs 1 month from start to finish. The NYC apartment hunt is a sprint, not a marathon.
Brendan Sweeney from Byson Real Estate Co.:
LINKS: Brendan Sweeney biography · Byson Real Estate Co. website
Historically, the ideal time to start looking for an apartment is 30 to 60 days before you need to move in. Starting too early or too late can result in limited inventory for you to select from. With how competitive the rental market has been, consider starting the search earlier and be willing to bend a little on your move-in date for the right space.
Prepare Your Documents. While most of the standard application documents outlined below are easily accessible, some take time to gather. Submit your request with your current landlord and employer ahead of time to mitigate your risk of losing the apartment due to an incomplete application.
Letter from employer stating your position, salary and start date
Three most recent pay stubs
Prior year tax return
Three most recent bank statements
Verification letter from previous landlord
Photo ID (passport or driver's license)
Explore on market listings and inquire about upcoming listings. If the building has 25+ units, a like-kind one may be available in the coming months. If you planned and started searching earlier, you can speak with either the agent representing the listings or the building leasing department and kindly ask them to send you an email once they have something new coming.
Current Lease Flexibility. Speak with your current landlord about being flexible on your lease move-out date to remove time constraints. Most will be amenable to helping out their tenants as long as they pay on time and provide a general timeline.
Takk Yamaguchi from Compass:
LINKS: The Takk Team at Compass · The Takk Team website
Don't be shy, if you don't stand out, you'll lose out. Email, text, or call multiple times professionally to get into the places you want. IF the broker is not responsive, keep trying. Some are just too busy & inundated with calls, others just don't care to respond b/c the property is no longer available. Scour compass.com & streeteasy to keep tabs on inventory.
Most importantly, get your paperwork lined up first BEFORE you go out and physically look at properties. By the time you find something you like, you'll have lost out to someone else that was more prepared than you. List of docs may be found here.
Reynaldo Cruz from Oxford Property Group:
LINKS: Reynaldo Cruz at Instagram · Oxford Property Group website
I strongly recommend to team up and hire a realtor. I've leased apartments in New York City for 7 years specializing in full amenity, doorman buildings across Manhattan, and I've never seen a market as intense as the one we are in now. Apartments are receiving applications within 1-2 days, on several occasions within hours of being listed online.
A realtor can assist a prospective renter by tapping into their rolodex of clients who plan on moving out of their current apartment, as some landlords have restrictions or have not received a vacate notice from their tenant. I also recommend to tour a building and see a model apartment so that when an apartment becomes available in said building, you're familiar with the property and can consider submitting an application sight-unseen or at the very least make a strong effort to view the apartment as soon as it is listed online.
Keep an open mind to neighborhoods outside of your preferred areas and consider, if possible, increasing your rental budget by $500 – $1000 – you will see a noticeable difference in apartment inventory. Many times your rental budget is similar to the majority of persons searching in a specific neighborhood whereas if you increase your budget you will find less competition for the same apartment size.
---
Ready to make a move? Get in touch today for an obligation-free guaranteed flat price moving quote.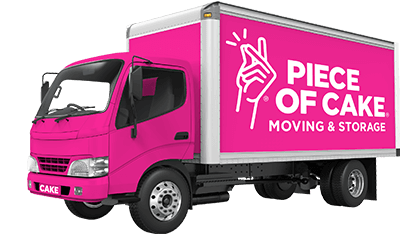 Just what you were looking for?
MAKE YOUR MOVE!