7 crucial things to know when moving to NYC for the first time
New York tough is not just a brand, it's a challenge. If NYC was a country in it's own right it would be the world's 10th largest economy.
But beyond the sky high billboards, grinding traffic and tiny apartments is a city like no other in the world, that offers rich cultural, social and business opportunities which make the compromises well worth it.
Whether you're a student, a professional, an entrepreneur or a creative, if you're moving to NYC for the first time, there are a few key things to know to frame your early decisions and make settling in a little less confusing.
1. Picking your neighborhood
Pick the neighbourhood that feels right for you, it will impact how much you enjoy the experience of living here and be sure to take the commute into account.
There are 5 boroughs that comprise what's commonly referred to as New York City and each of them has its own distinct feel with hundreds of dynamic neighborhoods within them.
Manhattan sees a large turnover of residents and the iconic island is generally referred to as the City. Someone who grew up in Queens considers themselves just as much a New Yorker as a Brooklyn local, Bronx resident or a Staten 'Islander' and each believes they are living in the best pocket of NYC.
If you're planning on working or studying in Manhattan, it's worth knowing that north is in the direction of Central Park and south is in the direction of Wall Street. It's easier to travel from north to south than east to west so be sure to take your main locations into account when choosing your home. Nearly half the city's population was born outside of the United States, so if you ever feel alone remind yourself 1 in every 2 New Yorkers has had a similar journey.
2. Be prepared for NYC's BIG energy
Whether it's pushing you professionally to be the best you can be, or walking down the street at a faster pace, New York will constantly challenge you.
While the stereotypes about straight talking New Yorkers are partly true (just stop in the middle of the subway to take a photo in rush hour and you'll see what we mean) their bluntness and impatience masks a soft centre that you can find in unexpected moments, like when you find yourself weeping on your stoop after a break up or bout of homesickness.
The city that never sleeps is not an exaggeration, the locals are constantly on the move and seem to perpetually be running late. Some businesses are open around the clock or close at 2am and the environment is loud and fast paced. The hype of living in such an intense city may wear off after being harassed on the street or crammed into the morning peak subways.
Find green and open public spaces in your neighborhood to decompress and meet up with friends or a good book to counterbalance the unrelenting pace. At some point you will look up at the skyline and remember you're a New Yorker, and fall in love with the place all over again. It's not an easy place to live but you don't come to New York for the peace and quiet, you come to hustle.
3. Pricey and competitive
The cost of living in NYC is amongst the highest in the country, at about 20% higher than the national average. While more billionaires live here than any other city in the world, other locals have 2nd and 3rd jobs to meet their basic needs like housing, food and utilities. Many pockets of affordability have started to erode as neighborhoods are increasingly gentrified so make sure your expectations of some of the outer boroughs are realistic.
Only a third of New Yorkers are homeowners, which means most of the city is renting. Both the size and cost of apartments in NYC can be a shock when you come from a smaller city but many adult renters end up sharing the burden with a roommate so they can live in their optimum location and balance their budget.
Grocery stores have a range of price points, you might be shocked at the checkout if you're used to Gristedes and Moreton Williams but pop into a more gourmet specialty store like Eli's, Citarella or Dean & Deluca to pick up a few items. While you can still find a street dog and cart coffee for under $3, the city is also home to 3 star Michelin restaurants like Eleven Madison Park, Le Bernardin and Chef's Table at Brooklyn Fare.
Since the COVID lockdown, more high end eateries now also deliver so be mindful when you're jumping onto Uber Eats that New York is a city of extremes, even when it comes to takeout. If you are ordering takeout or using other essential services in extreme weather conditions like storms, heat waves and snow, don't forget to tip appropriately at a rate of about 20% of the overall cost. Also, if you've got questions about moving during COVID, we have a great resource page for FAQs!
You'll also find some of the highest tax rates in the country in New York, and as a resident (or someone with income from NY sources) be subject to federal, state and city taxes. New York's tax filing deadline follows the federal tax schedule. If your income is less than $72,000 a year you can use free filing software provided here by NY State to do your taxes online. Here is the NYC tax map as well!
READ NEXT: Is moving a tax deductible expense?
4. Searching for an apartment
As in most major cities, the peak rental season in NYC is over summer, right between Memorial Day and Labor Day. At any time of the year, making a move in this housing market is an epic experience. Securing that apartment you have your eye on could be harder than you think with some aggressive tactics by both rival renters and brokers.
NYC has laws to help protect tenants including capping application fees and requiring landlords to hold their security deposit in an interest keeping account and return it with interest when tenants move out. NY state has produced a guide to make things easy which steps out types of housing, lease provisions and other details.
The winter months see housing inventory drop, and of course it picks up again in the warmer months but as a rule leases in New York expire at the end of the month, in whatever annual period applies. It means there's a hectic moving period on the last few days of the month. Even if you're moving a small amount of furniture, you need to coordinate your move-in day with your building management team, including your service elevator booking. Once they have approved the time and day of your move in, you can arrange your Certificate of Insurance (COI) which is compulsory at most New York buildings and valued in the order of millions of dollars.
Your moving company can arrange your COI but it's up to you to coordinate with your building management contacts and connect them with your mover.
READ NEXT: How to get your security deposit back in NYC?
5. The NYC rental process
Have all your paperwork ready early, preferably before you start viewing apartments so that as soon as you see a home you love so you can submit your application fast. That includes payment slips, employment letters, tax returns, bank statements and previous landlord referrals.
The rule of thumb is that renters need to make 40 times the rent to qualify for a lease, or they require a guarantor who can meet the minimum threshold. If you don't have that option, companies such as Insurent can guarantee your lease for an upfront fee equivalent to about a full month's rent.
Good properties that are reasonably priced come off the market quickly so scope out whether anyone else has put in an application and speak to the broker. They may be charging a fee but that's not to say you can't find "no fee" apartments in NYC to save a couple of thousand dollars on the process. In these cases there is no charge to you for the broker showing you the property.
Some property management companies list their inventory on their websites directly and you can cut out the middleman if you're on a tight budget. A word of warning, the beautiful Co-op buildings you see at uptown locations with uniformed doormen can take a long time to process an application, anywhere from 4-6 weeks including application interviews and voting at a meeting of the board. Real estate websites like StreetEasy and Zillow make it easier to scope out the housing stock and get an idea of prices.
As a rule, pre-war apartments (especially those without elevators) will charge lower rent than modern condos. The monthly rent will rise higher still if the building has a doorman and other conveniences like a gym. While some buildings allow for electronic payment methods for your monthly rent, others allow them to be paid by check. Be sure to double check your lease for the day the monthly rent is due and avoid late fees.
6. Developing FOMO
Whether you liked to socialize before you moved to New York or not, there is so much happening across the city at any one time it's hard not to get caught up in the cultural and social events that surround you. The steady stream of tourists serves as a reminder of the museums, experimental art galleries, Broadway and musical performances, iconic landmarks and historic venues all over the 5 boroughs.
While you think you know New York through film and advertising before you arrive, once you're living in the city it will surprise you with unexpected finds like a zipline in Queens or a pocket of old growth forest in the Bronx. It's a city built for exploring and you'll be doing a lot of walking, which is one of the best ways to find new experiences.
Even if your budget is tight, the city provides a host of free and discounted events like free days at Museums, public art and performance like Shakespeare in the Park, free kayaking on the Hudson and regular street fairs. For some ideas try the NYC Parks website here. With all that said, you will find a support network here and share more 99c pizza slices together than you care to remember.
There is a high turnover of residents in this city and people often move on after a few years so cherish them while they're here.
7. Getting around
You don't need a car in New York City and it's not easy to find a free parking space. In fact if you don't use a vehicle regularly, spare yourself the costs of insuring, running and parking the vehicle in favor of an occasional rental car for those moments you want to take a roadtrip.
While New Yorkers often moan about the state of the aged subway infrastructure, it runs 24/7 and most New Yorkers only walk an average of 1 mile to get to their nearest stop. Metrocards for riding the public transport system are easy to refill and the tap and go options for credit cards have negated the need to manage a separate card altogether.
If you're moving to New York with children, the city will provide them with student MetroCards and they'll be travelling independently much earlier than their peers in other cities, thanks to the thriving public transport system.
Fares for most riders are $2.75 or unlimited ride packages are available, all the latest fare updates are here on the MTA website. A word of caution, if you find an empty subway car by some miracle, assume there's a good reason for it like broken AC, a bad smell or worse and change cars. There are also bus services in every borough, ferry services, a thriving bike share program and several commuter rail lines in addition to taxis and ride services like Lyft and Uber. While the yellow cabs are an iconic part of New York life, traffic in the city is just as legendary. Gridlock in peak periods, due to special events or construction work can strike at the most inopportune moments. Many a New Yorker has abandoned a cab mid ride for the subway in the middle of a traffic jam.
It all amounts to the best rule of thumb when living in New York: always be prepared. If you don't love carrying a bag, you'll be glad you did when that umbrella, phone charger, bandaid and Tide-to-go come in handy in an emergency.
---
Ready to make a move? Get in touch today for an obligation-free guaranteed flat price moving quote.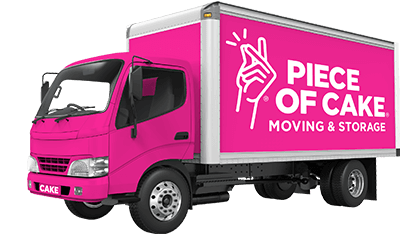 Just what you were looking for?
MAKE YOUR MOVE!