Moving on the weekend
The ideal move is on a weekend when there's no disruption to work and school but it also has a downside. Our quick guide steps out the prep work you need to do, for a smart weekend relocation.
It's one of the most ideal moves. You wrap up your working week on a Friday night and change gears for a house move that's done and dusted before you return to the office on Monday.
Minimizing the impact on your professional life is just one of the many reasons people choose to move on a Saturday or Sunday, alongside factors like avoiding disruption to school days and having more friends on hand to help.
Thousands of people move on weekends with some smart prep work. You just need to know the benefits and downsides before booking a weekend.
More demand for movers on a Saturday is one of the challenges but it's easily resolvable with some planning and the use of our handy tips for a seamless weekend move.
1. Get a jump start
If you intend to have a weekend move, book it well in advance so you get the time and date you want as well as approvals from your building to match. Some elevator buildings won't allow tenants to tie up an elevator on a weekend at all or prohibit weekend moves. Speak to them before you do due diligence with a mover.
As Saturday is the busiest day of the week for most movers, you'll want to confirm your booking well in advance so you can focus on getting your house in order. Most people book their move an average of 2 weeks in advance, if you can lock it in 4 weeks before your target date you'll have a better chance of success. Keep in mind also, you'll have more competition for the day you've got your eye on, if you're moving at the end of the month when leases in New York expire or in a peak month like late spring and summer. It's not just the ideal day of the week you'll want to secure, a morning move will give you ample time to load, unload and unpack before getting a much deserved night's sleep. If you need to content with an evening move, it may be the early hours of the morning before you can hit the pillow.
While you might have a slightly higher rate on peak days, be sure to choose a mover with scrupulous and transparent terms and conditions so if you do need to make any changes, there won't be any hidden surprises. With so many people competing for a weekend slot, you'll want to give your movers the required notice of a late change so they have an opportunity to offer the time to another busy customer. Ensure the movers you shortlist are reputable and have the right compliance and insurance culture before you pay a deposit. You can check their credentials on social review platforms like Yelp and Google as well as through the national regulator, the Federal Motor Carrier Safety Administration (FMCSA) by searching their website here.
2. Smart packing
Weekday moves attract a lower rate, there is no denying it. If you're on a tight budget and must move on a weekend consider where else you can make savings, like sourcing quality second hand moving boxes to bring down your packing supplies costs. You can find these through friends and neighbours, online second hand groups, checking your building's recycling zone and by visiting local businesses. Ensure any packaging supplies you use are sturdy damage free, clean and dry to ensure you don't get items damaged in transit. For heavy items, the rule of thumb is to use smaller boxes with thicker cardboard, as we explain in our guide to sourcing free boxes.
Most importantly, don't move anything you don't want to keep. Having a solid cull of unwanted items and furniture before you move, will also bring down your costs by reducing the number of boxes you're paying to be transported. Declutter all your belongings, including unloved clothing, old appliances you no longer use, books you don't intend to read again and cheap knick knacks. If you don't love it, or you don't use it, this is your moment to move it on.
If you're worried about the costs of disposing of old furniture, in a city like New York, you can have large unwanted furniture items collected by the city for free, by booking a pick-up with the Department of Sanitation in advance. You can also arrange donations to charities like Goodwill, Housing Works and the Salvation Army. Just be sure the items are clean and damage free before dropping them off. While it's strictly speaking not an immediate saving, if you drop off unwanted clothes and textiles at stores that take donations like H&M, The North Face and Madewell you'll receive a discount on your next purchase. Think of it as a saving down the track as well as decluttering to pack lean.
Once you have decluttered your home and belongings, you can provide a more accurate inventory to your mover. Be realistic so your movers can set aside enough time to move you and are ready for any logistic details like access problems.
3. Business hours
While the city that never sleeps has access to fairly extensive services round the clock, some businesses change their operations on weekends. Some local businesses, like hardware stores can be closed on a Saturday or Sunday and you'll have to find a large retailer like Home Depot to pick up a last minute drill attachment to disassemble large furniture.
The same applies in your buildings, where management may not be in the office but your Super notices a last minute hitch with your Certificate of Insurance (COI). As you know COI's in the order of several millions of dollars are compulsory in New York City moves, for both your old and new buildings. You'll need to sort that problem out pronto, before your movers are allowed to do their job but it may take longer to find key building contacts on a weekend, putting your booking under threat. Double check your COI on a weekday, well before your move, and ensure the details like the address and contact person are correct with your building management.
Another challenge could be putting some or all of your items into storage. These facilities often close earlier on weekends to anyone but customers with existing and 24 hour access. An easy fix is to store your items with your mover, like Piece of Cake, or check in, sign your documents and pick up your keys in advance when their office is open. This is especially important if you've got a late afternoon move that may go into the evening.
Check on utilities connections with your building well in advance because if you arrive and find a service has been disrupted, it may take longer to get a technician into your home to set things back up before Monday morning. Confirm your electricity, gas and wifi connections if you can, a few days before your move.
On the upside, the weekend closure of businesses and some offices means less traffic on a weekend and avoiding that peak hour travel delay which weekday moves encounter. Pay attention to parking signs but there is also free street parking in New York on Sundays where meters normally charge a fee from Monday to Saturday. If you enter your borough and street name on an online search tool provided by the city, you can check the parking conditions. It is your responsibility to know parking conditions in your area, and let your movers know if your building fronts a bus zone or other restrictions. If you suspect there might be a major event in your area, or you just want to rule out any surprises, NYC has an events checking site here.
4. Stress factor
You're not checking your emails from the office every 10 minutes, any children in the family don't need to be picked up from school and your friends can visit to help you. The biggest upside to a weekend move is not contending with deadlines, for you and your squad. You can have extra hands on deck to help you unpack, order some pizza, grab some drinks and try to enjoy the chaos. Take some of the pressure off and invite some good friends or family over to lend a hand with a DIY move or unpack some boxes. With some music and a sense of humor handy, you might make some special memories in your new home earlier than you expected.
Of course, if you do have children, or fur babies, you will probably need to arrange sitters until you're inside your new home and movers have left. Doors and windows are often open for hours during a move, heavy furniture is being maneuvered on trolleys, you're distracted by all the tasks at hand. The best way to keep little ones safe and reduce your stress is have them hang out somewhere else until you're ready. Hopefully, because it's a weekend, finding people to watch them will be easier than on a weekday.
If you're in a town without much family or support, you'll be replacing important downtime from work with two days of cleaning and unpacking so you might want to reduce your stress burden by slowing things down. We all love to clear boxes from our new house as soon as possible, but it might just be smarter to pace yourself so you can decompress from the working week and unpack a little slower. If you read our tips about how to pack smart, you'll have set aside some clothes and essentials in your moving day suitcase so you have an outfit for Monday morning, chargers, medication and any important items on hand anyway. It means you don't have to rifle through boxes to find essentials to get ready for work. We always advise people to set up the bathroom and make their bed first. As long as you can have a hot shower and a good night's sleep, there's nothing else some take out and a coffee from your local bodega can't fix. You've got this.
No matter what your situation when you arrive at your new home, be sure to thank your movers before they leave and tip them in line with their efforts. Somewhere in another part of the city are your movers family and friends, enjoying a day off work while they power through. It is not mandatory but we recommend a 15-20% tip as a percentage of your move. If you have this cash ready in advance, you'll avoid that moment standing on the sidewalk worrying about the tip. Adjust it for any concerns if you need to, but you're better off ready than making a Saturday night dash to an ATM while they stand on the street.
5. The neighbours
Everyone is fascinated by their neighbours' homes. How is the layout different to yours, are there renovations you don't have, what's that view like? If you move on a weekend you'll have more neighbours home in your building and more foot traffic in hallways. Being New Yorkers, they'll also be curious about your furniture, whether a drum kit or other musical instrument is in tow and surmising whether they should expect noisy parties on weekends. People watching is par for the course in NYC and the curiosity more than doubles if it's a neighbour.
They'll be watching your furniture get unloaded and surveying you from the window. Of course, they may not say much, but there might be loitering when you arrive in your new building.
Enjoy the spotlight, there's nothing you can do but put on a good show. If any hiccups occur, and you don't have a doorman, a neighbour may just lend a hand or help you troubleshoot. It's been known to happen.
---
Ready to make a move? Get in touch today for an obligation-free guaranteed flat price moving quote.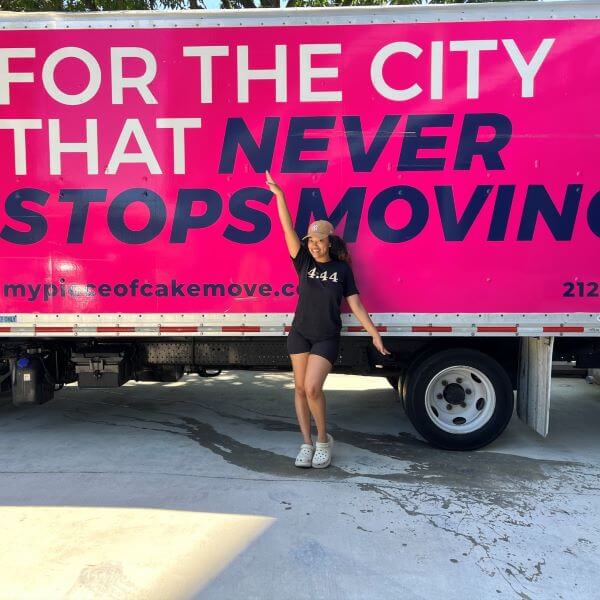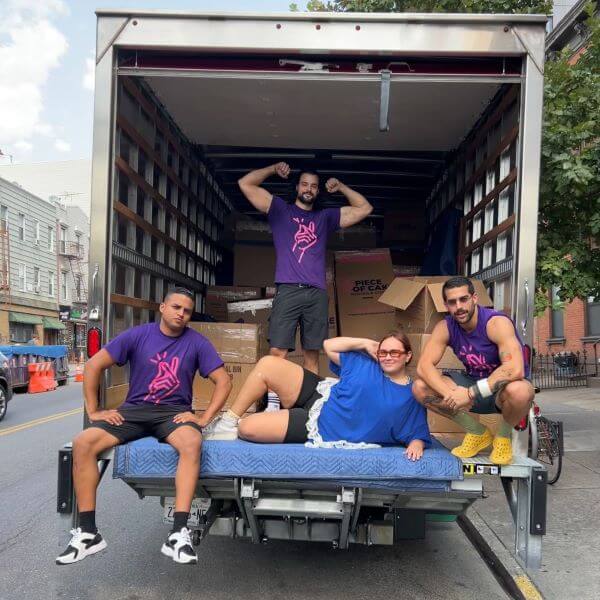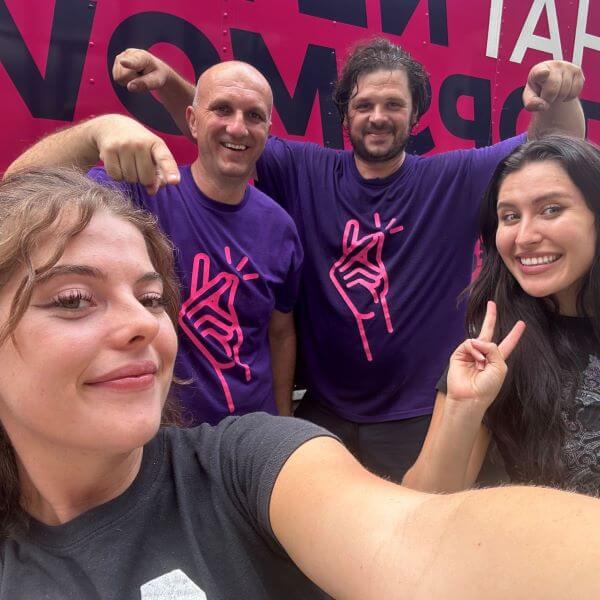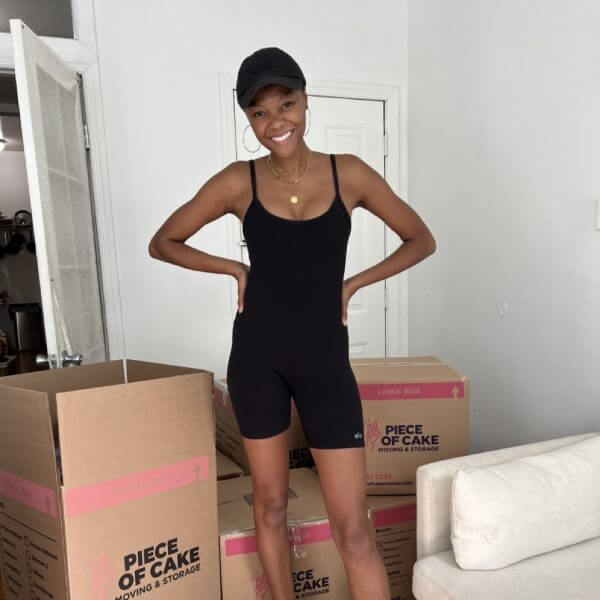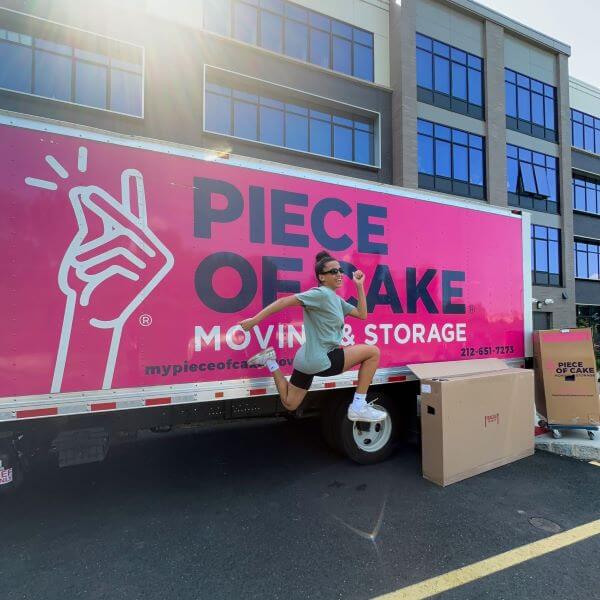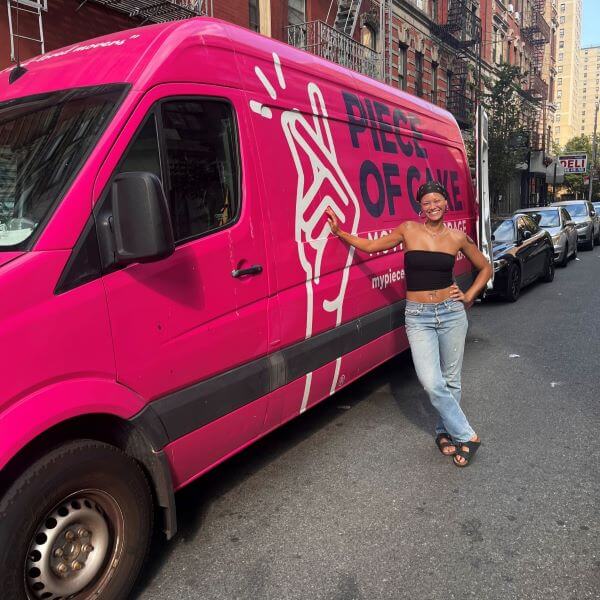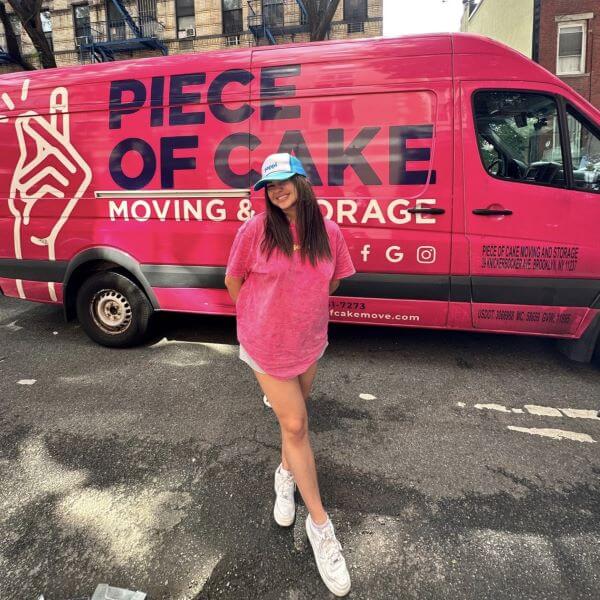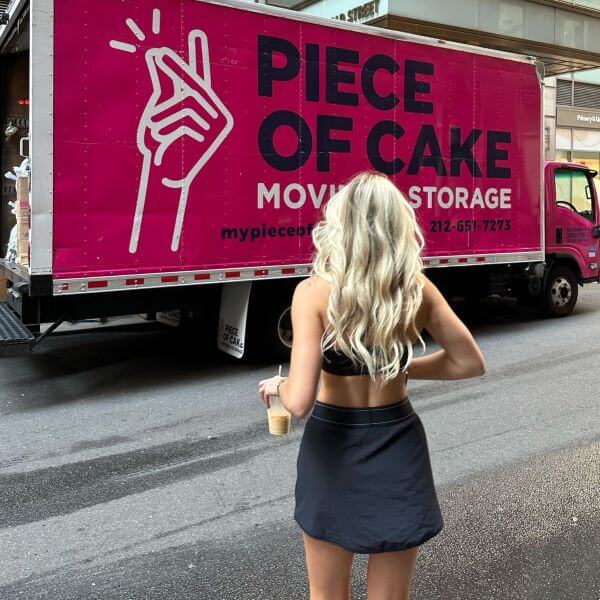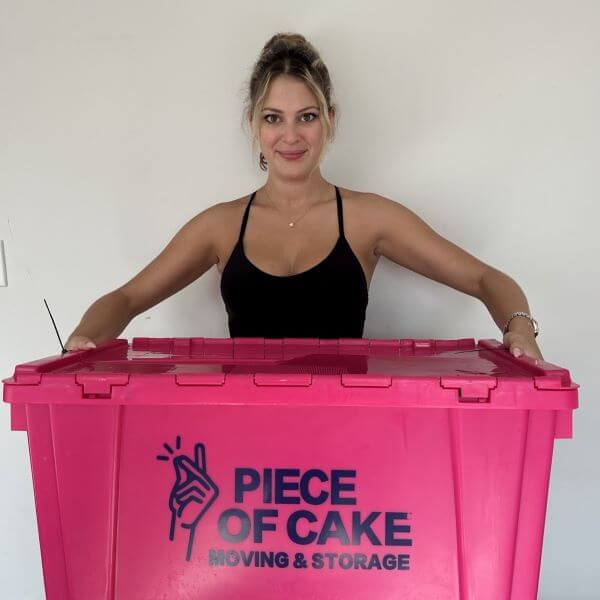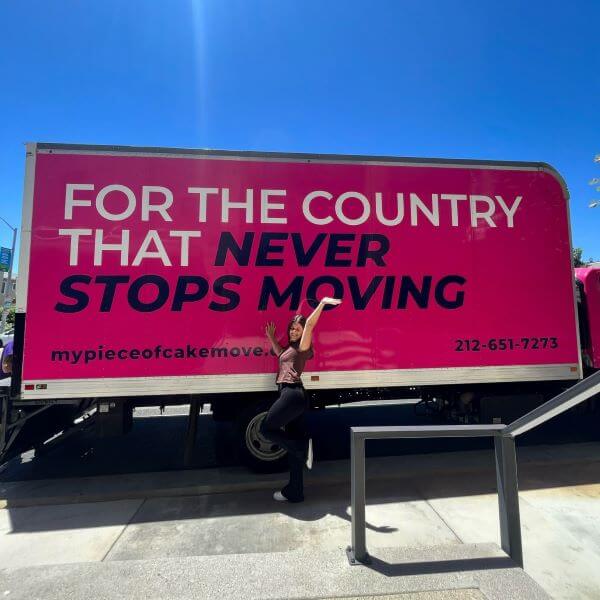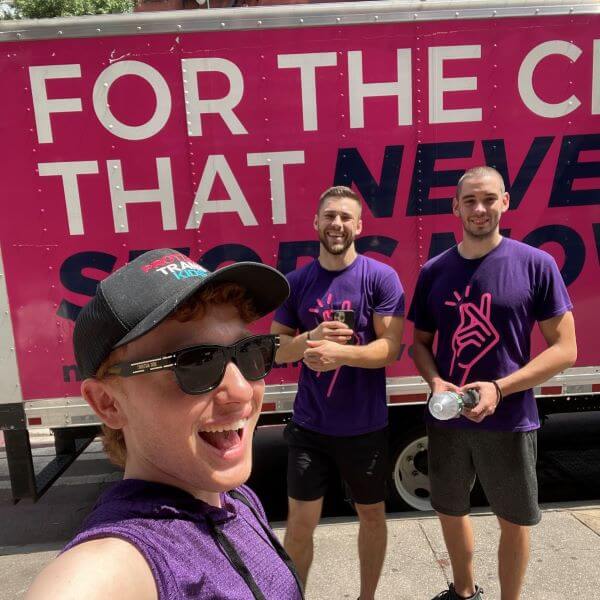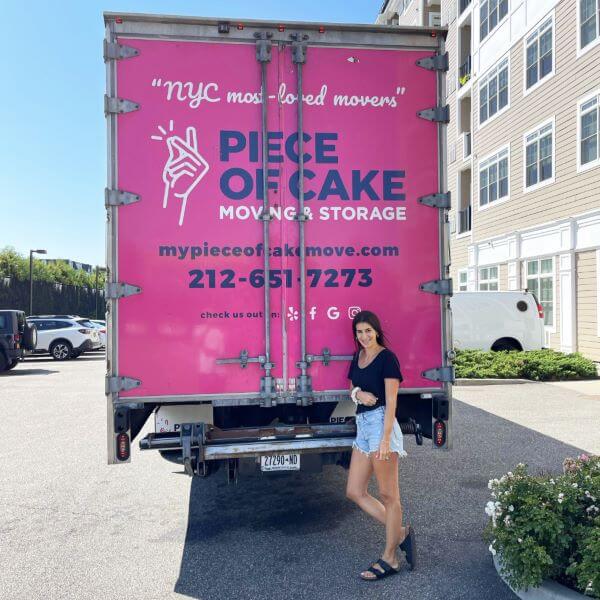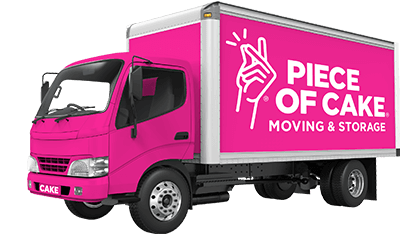 Just what you were looking for?
MAKE YOUR MOVE!