How much to tip your movers (NYC)
"How much to tip movers" is one of the most frequently asked questions we get at Piece of Cake but with our guide below, you can avoid the stress and awkwardness that comes with deciding how to handle the end of your move.
Moving companies don't factor or take gratuities into the price of your move so it's a gesture that's worth considering if you intend to thank your movers for a job well done. Tipping in the moving industry is common and your hardworking movers, like most service industry workers, appreciate the gesture.
Calculating what is fair, for an attentive, helpful and professional crew in advance can be a challenge and we recommend taking these variables into account:
Difficulty of the move
Quality of the service
Size of your relocation.
Number of movers relocating you on the day
With some planning in advance, you can be ready to make a final decision on the day. The key is to trust your instincts and not feel obligated to provide more than you can afford.
Set aside your tipping budget
While you won't know until your move is underway how attentive and careful your movers are, it's a good idea to have cash set aside in advance to be prepared for a job that deserves some recognition.
If you need to document your tip for tax or work related reasons, a cheque or payment to the moving company to distribute would be the alternative course of action. Make this decision in advance so you are ready either way and not worrying during the move.
The general rule of thumb is to base your tip on a percentage of your total move cost, 15% – 20% is an industry average.
We recommend a tiered approach depending on whether you're managing a large relocation, a medium sized move with some challenges or a small local move.
A guide to pricing is to estimate:
20% of a large and long distance relocation
15% – 20% for a medium or small sized move
For example, a $1,000 medium sized move would justify a $200 tip, shared between the 2 movers, if they've shown a genuine commitment to your needs throughout the day.
The complexity of the move should also be factored into the price. If your grandmother's piano was moved up and down stairs and across cities, that would be cause for recognizing their back breaking work and raising the total amount.
Calculating your tip on the day
Most professional moving companies have procedures to ensure a good minimum level of service is provided by their movers. Many also offer training and custom assistance to set them apart from their industry peers.
Some factors to consider on the success of your move include:
Showing up on time or communicating their updated arrival time
Finishing the move in a shorter time frame than expected
Helping you unpack or set up your things
Navigating flights of stairs
No damage incurred during the move
A great work ethic that impressed you
Engaging with other family members, your Super or neighbors respectfully
Red flags for adjusting the tip amount downwards:
Arrived late with no communication
Displayed a poor attitude
Made excessive noise, shouted and used profanities around children and neighbors
Disregarded your directions on your most fragile items and marked boxes and piled them under heavy furniture in the truck
Damaged your belongings
Demanded a certain amount of cash for each mover each as a tip
If you have hired professional movers, they usually work relentlessly over the course of their shift with you, making sure your move is incident free and meets your needs.
How to handle the tip
Once your move is complete, it's worth giving each mover in the team their equal percentage of the tip directly, thanking them each individually. We recommend dividing the tip evenly. If your movers try to haggle with you over the tip at the end of your move, get in touch with your moving company directly to mediate and don't feel intimidated into meeting their demands at the end of a stressful day.
Other considerations for your movers
If you have a big job ahead, it's courtesy to be prepared with some bottles of water or soft drinks. Hot coffees are always welcome during cold winter moves. Although most movers just want to focus on getting the job done, the option is always appreciated. If the move is large and long, they will politely ask for a short lunch break to eat their food and drink some water. It is not your responsibility to provide food.
We advise against offering beer or alcoholic beverages to your movers, most companies disallow their workers from drinking on the job, especially when they work in the transportation business.
In the end, if you can't afford a tip, good reviews on websites such as Yelp, Google and Facebook are much appreciated by your movers and go a long way in recognizing their hard work.
---
Ready to make a move? Get in touch today for an obligation-free guaranteed flat price moving quote.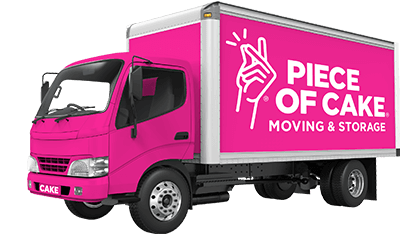 Just what you were looking for?
MAKE YOUR MOVE!