Top hacks for moving in the rain

April, May and June are considered the peak months for rain in New York but of course heavy showers can strike at any time.
No matter the forecast for your moving day, you can help weatherproof your belongings with some easy, cheap and quick hacks as you pack.
Your movers won't be dissuaded by the wet conditions, but there are also measures you can take around your property to help ensure it's a hassle free day.
1. The Pack
When packing for any weather, we always recommend lining the base of your boxes with packing paper as a buffer before starting to add items to it. You can take this step to the wet weather level by placing plastic lining in the base of your box first. Cheap options include cutting garbage bags to size or reusing flattened plastic shopping bags.
The same step applies when the box is full, add a layer of packing paper and then a layer of plastic before you close it. The seals of the box will be waterproofed by the plastic packing tape you use at the top and of course on the base when you first put it together. If you are reusing boxes you have sourced from your building recycling area, be sure to run an extra line of plastic packing tape over the bases and seams to ensure it will hold and not fall apart in wet conditions. If you have any weak boxes that look questionable structurally, don't risk them in the rain. It's worth replacing them and repacking those items for your own peace of mind.
Packing boxes are generally made of high quality, thick cardboard and can withstand being moved in and out of wet conditions. As long as you've made some extra allowances by lining and sealing them correctly your items will arrive safe and sound.
If you are especially worried about any household items being wet in transportation such as electricals, they should be wrapped and protected individually, with bubble wrap, packing paper and a layer of plastic. If you hire professional movers they will wrap and properly weather proof your electrical items for you.
If you're planning on moving your clothes on a hanging rack, use plastic bags as garment bags over a few hangers at a time, taking in 2-3 suits or 4-5 dresses in each bag. Even if you are using a wardrobe box, this is a smart step to be ready for. Plastic lining should also be wrapped around art and framed items to prevent rain dripping into the seams.
Check with your movers as to whether they stretch wrap or plan to protect your mattresses on the day, otherwise you'll want to invest in some plastic mattress covers to ensure they're not not damaged. You can invest in other high quality furniture covers and plastic covers that can prevent furniture from warping from moisture but if you have a household full of valuable or sentimental furniture, you may want to consider a professional packing service through a mover like Piece of Cake to handle it all from door to door.
2. The Prep
Regardless of whether you have rainy or sunny conditions on the day of your move, you'll need to provide a Certificate of Insurance (COI) to your building management in advance of your move before you can even schedule your time slot or book an elevator. The COI protects the building but it also provides workers compensation insurance in the event someone like a mover is injured such as an accident in wet weather conditions. While your movers will have worked in many weather conditions, unexpected events can happen like an excitable dog running into your movers as they are maneuvering a heavy piece down some steps on a wet floor.
Many buildings lay masonry down on the floor in common areas for movers regardless of the weather. If conditions are forecast to be inclement on the day of your move you may want to be prepared with something similar to provide traction in the common areas of your home like the hallway and entrance. Large sheets of cardboard provide extra traction as movers make multiple trips from the truck outside to your clean, dry home. Plastic tarps and other sheeting can be taped down to your floors to protect them at both your old apartment and your new home.
If you're moving from a house or large property with it's own driveway and entrance be aware of any potential hazards for your movers and yourself on the day such as blocked drains that could create minor flooding. You may also want to consider some temporary cover from the door to the pavement like a tarp, pop up gazebo or canopy to reduce the time your items are exposed to the elements between the front door and the truck.
Whatever option you pick rest assured your movers have worked in many weather conditions and are not fazed if the skies open in the middle of your job. They will be looking to move you safely as well as efficiently. If the conditions are cold, consider offering them hot coffee and a clean towel to dry themselves down before they head off to your destination to drop everything off.
3. Your own protection
If the forecast is for rain on the day of your move, you'll want to ensure you have sturdy footwear and waterproof clothing such as a jacket to keep you dry and healthy over the many hours it will take.
Rain boots, umbrellas and raincoats should be set aside in the days leading up to your move so you're not rifling through boxes at the last minute. We always recommend our customers packing a moving day suitcase with essentials including phone chargers and medication, you can add your wet weather options to it well ahead of time so they're ready at the last moment.
The same applies for other family members and any fur babies. Have their rain jackets and beanies set aside for moving day so they arrive at your new home comfortable and dry. Especially during a winter move, keeping everyone healthy is a priority as seasonal colds and flu can sweep through a household quickly.
Having doors open during a move and heavy items being ported around make for unsafe conditions for young children and excitable pets. Put plans in place to have them watched by a neighbour or sitter until the move is complete. It also keeps them out of harm's way with the risk of falls from wet floors until you've had a chance to dry things down and turn on fans or heating at your destination.
With that in mind, it's worth keeping out a mop, old rags, and unwanted towels to mop up water as you go on the day instead of packing them away or disposing of them before moving day. If you don't end up needing them, you can always use them to do a final clean of your old home before you hand in the keys anyway.
4. On the Day
Rest assured your movers have worked in many weather conditions and are not fazed if the skies open in the middle of your job. Some movers like Piece of Cake will arrive at your pick up location with plastic wrap and other covers for your furniture at no extra charge.
They'll be working as safely and quickly as possible to get you on your way. They will examine the property and conditions to determine the best way to load your belongings and manage the hazards. They will move lower risk items first and will look for conditions to ease before moving more delicate or fragile pieces.
As your items are unloaded and delivered to your new home, wipe them down as you go and avoid leaving any wet boxes lying around as they can quickly attract mould. Any boxes that have been compromised should be unpacked and the items aired and dried.
We don't recommend keeping soggy boxes in your home due to the health impacts from mould or mildew. If you can dry them out thoroughly in the sun before storing them, that's an exception but by and large consider them ready for recycling and par for the course in a wet weather move.
Finally, get everyone dry and order some healthy takeout. A strong dose of Vitamin C and chicken noodle soup may be the perfect way to end a wet weather move.
---
Ready to make a move? Get in touch today for an obligation-free guaranteed flat price moving quote.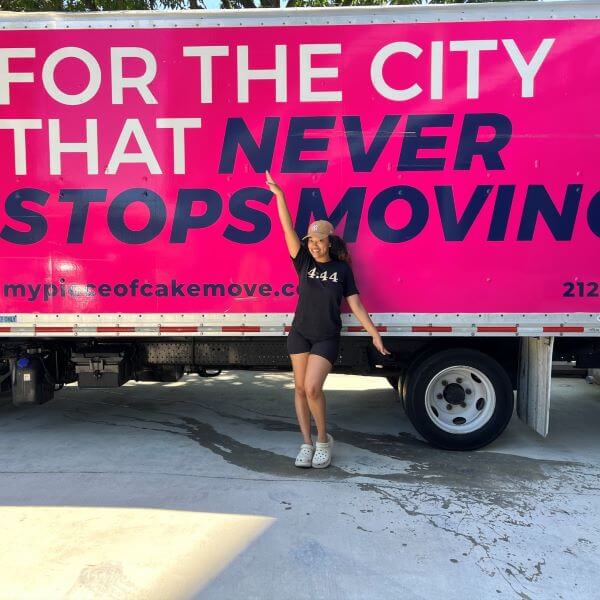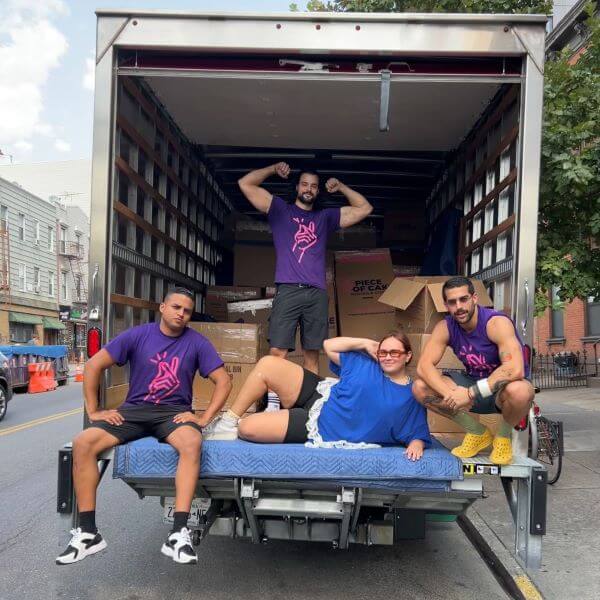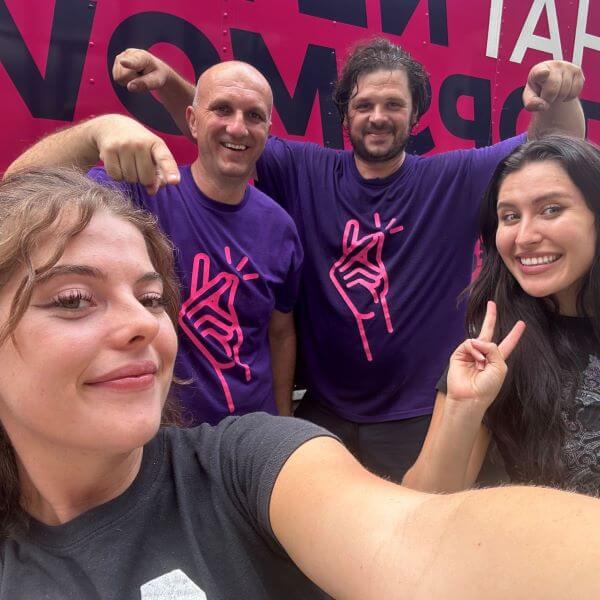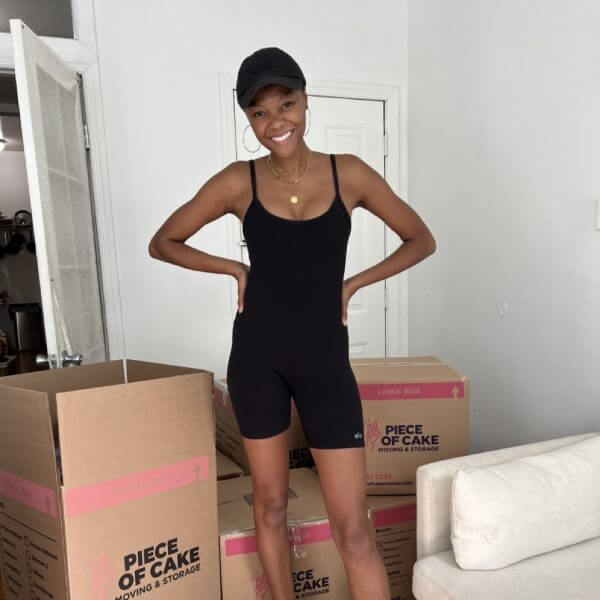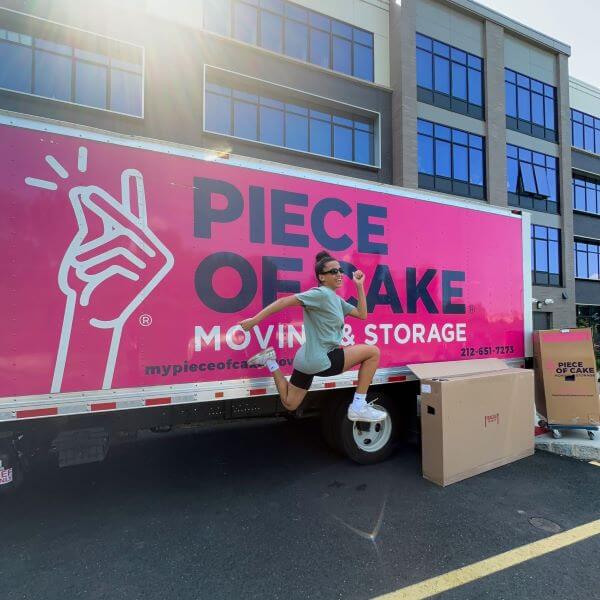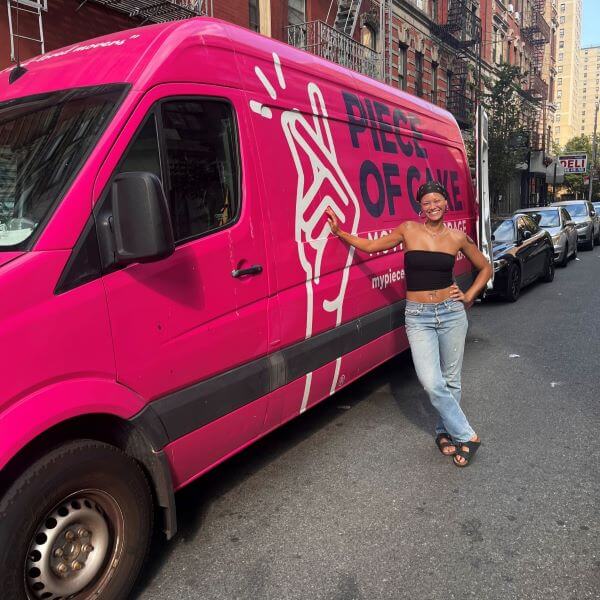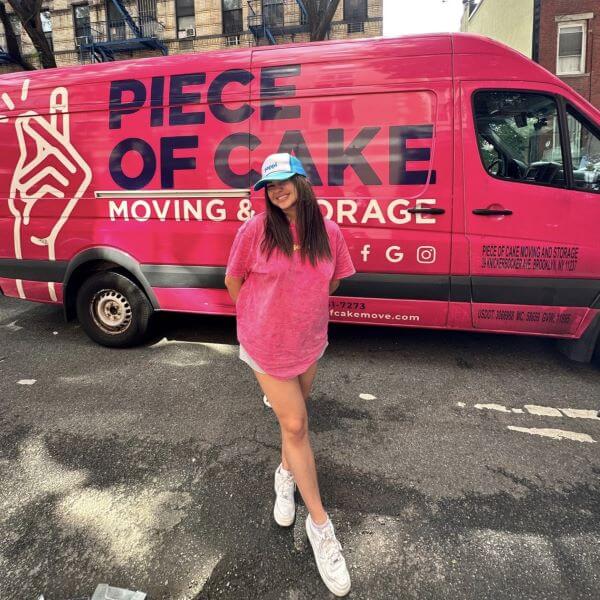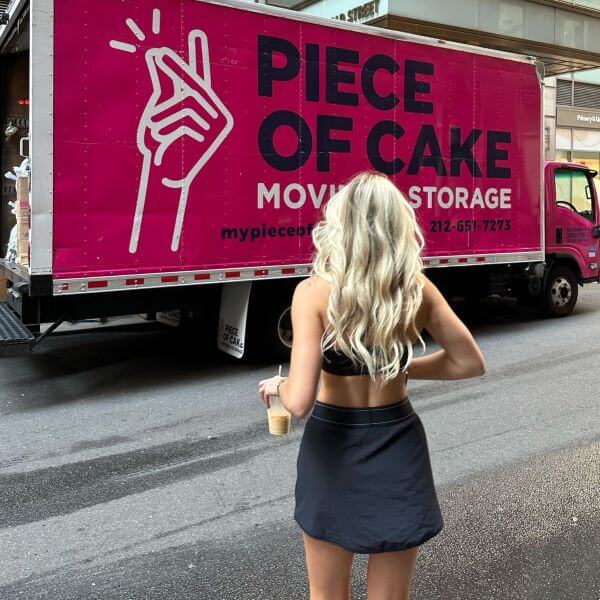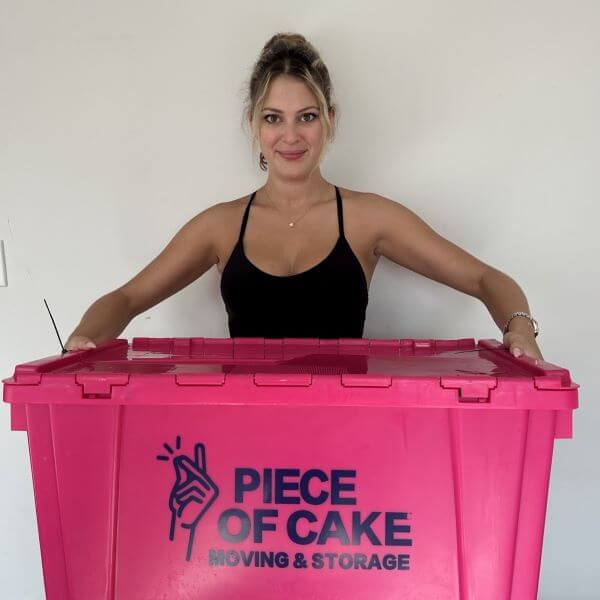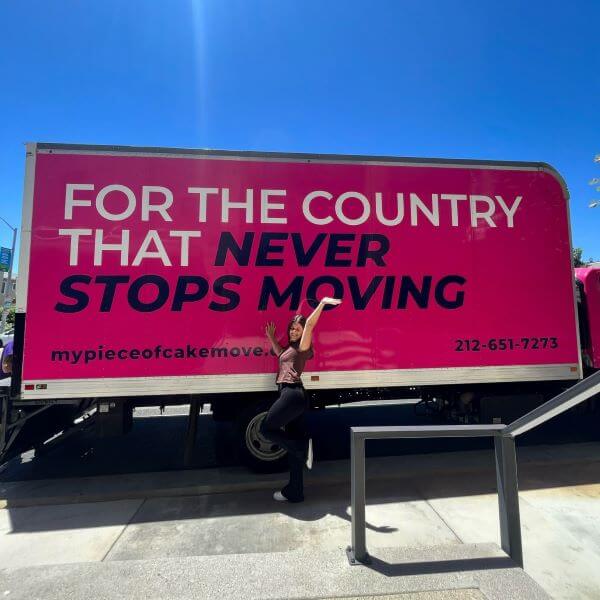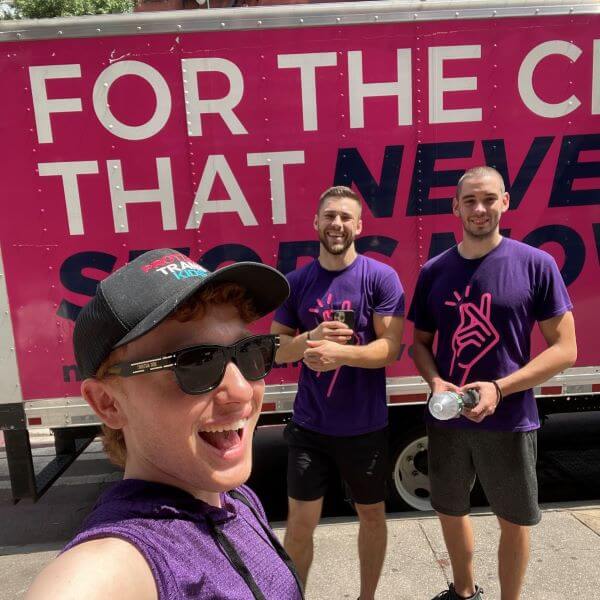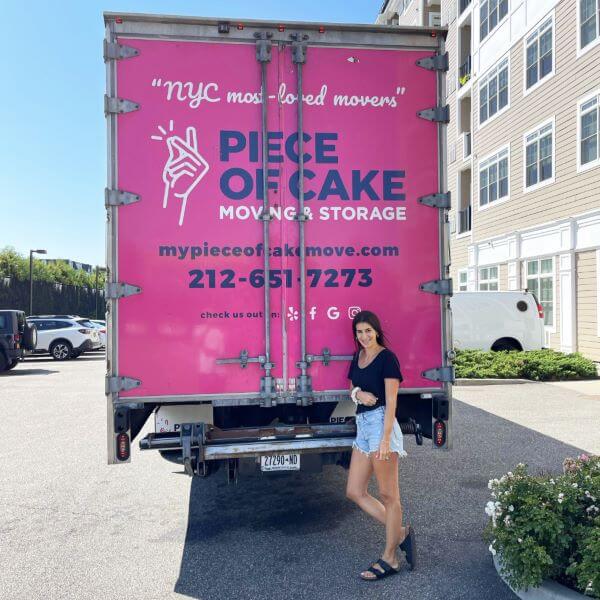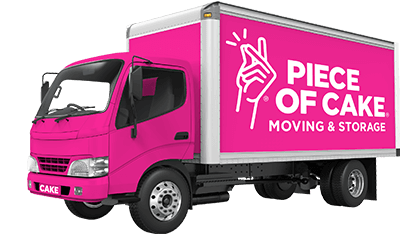 Just what you were looking for?
MAKE YOUR MOVE!