Manhattan to Brooklyn moving guide

For many New Yorkers the fast paced, high density of Manhattan life can eventually wear thin and a longing for wider streets, more open spaces and a creative cultural scene takes them to Brooklyn. When planning your move across the East River there are some key things to consider, here are our Top 6 Brooklyn relocation highlights.
Find your neighbourhood
Brooklyn neighbourhoods are known for their individuality, diversity and creativity. Be sure to know which part of Brooklyn is the best fit for you and your budget before you sign your new lease.

The cost of apartments from neighborhood to neighborhood can vary widely, for example Cobble Hill is one of the most expensive neighborhoods in New York City while at Middlewood average rents are closer to $2000 per month. Other pricier neighborhoods include Park Slope and Greenpoint. As you hunt for the perfect new home, you'll quickly see the trends.
For the most part you should expect much more square footage for the price in your Brooklyn apartment and a more family friendly environment. Suburbs like Bay Ridge and Fort Greene are more affordable family options. Cheaper, fresh food is more accessible in this borough but as it becomes increasingly popular, many parts of Brooklyn are not what you would consider cheap. 
A big bonus in affordability is saving on the cost of your utilities, with cheaper prices than Manhattan making those monthly bills a little easier on your bank balance. 
Prep for your move
Once you've chosen a neighbourhood and found the right apartment it's time to book your move. Here's a quick summary of the key steps in a smooth and well planned relocation:

Contact your building management to book your moving day and time, especially if you live in a Co-Op. While you're on the phone with them ask for their Certificate of Insurance details so your chosen mover can finalise the COI with them in good time.
Consider whether you want to take on a DIY move across the East River or find a mover for a stress free job. We recommend using a mover with experience in Brooklyn relocations and good local knowledge. Brooklyn has Co-Op buildings, parking restrictions, events and other disruptions that can make life a little more complicated on the day.
Declutter and cull your belongings. Every good move starts with a review of what you need to keep. Donating, gifting, recycling and disposing of your items shouldn't take too long if you've been squeezed into a Manhattan apartment up until now! It just needs some confident decision making about what you need and use – and how much more space you want to create in your new apartment.
Gather your packing materials and give yourself ample time to pack each room, sorting through clutter as you go. Take a look at our handy guide to a stress free move and room by room tips including packing your kitchen (arguably the hardest room in the house!). Don't forget to set aside your moving day suitcase with items including important documents, valuables and devices.
Create a checklist of all your other moving considerations including updating addresses for utilities and subscriptions, identifying new doctors, schools and vets or forwarding mail. Pick up any outstanding dry cleaning, carry out any repairs and generally keep track of your outstanding tasks with a detailed To Do list.
Plan time to clean and prepare your apartment for final inspection including the handover of your keys before you leave. Moving day goes faster than you think and it will be a much longer commute back to your old address with the mop and bucket if you run out of time. 
Lifestyle in the Borough
Once you've arrived, you'll notice the 24/7 amenity you're used to is not always available all over the borough. Delivery restrictions can apply more often than in Manhattan and it will encourage you to venture out more. 
As you'll soon see however, the community atmosphere and different pace more than make up for these differences. From museums to flea markets and music events, Brooklyn is an accessible and exciting borough to live in.
Some of the not-to-miss experiences include:
Going back in time at the Wyckoff Farmhouse

Kicking up some sand at Coney Island

Walking the Brooklyn Botanic Gardens

Picnicing in Prospect Park

Strolling the Brooklyn Promenade

Nabbing a retro bargain at a DUMBO flea

Making like a tourist and walking the Brooklyn Bridge

Touring the Brooklyn Museum
Prospect Park, Domino Park and multiple other public spaces are less crammed with tourists and feel more laid back. It has an abundance of beautiful and historic spaces which you'll enjoy discovering in time.
One of its other advantages over Manhattan is also beach access with Coney Island, Brighton Beach and others providing some relaxing summer options for escaping the concrete jungle.
For an even more distant escape, from Brooklyn you've got easy access to New York's busiest airport – John F. Kennedy International which has 6 terminals and 4 runways. There's also the smaller but newly renovated La Guardia Airport in Queens which is the local hub for American and Delta airlines.
School options and family amenities
Brooklyn is home to more than 1000 schools providing a mix of private and public education options from dual language schools offering Mandarin, Spanish and French, to innovative curriculums supporting children with disabilities. 
If choosing a public school, the neighborhood in which you live will determine which school they will be accepted to. To learn which school your new home is zoned for, visit the Department of Education search tool here.
Each public school in New York City has its own sense of community and culture. PS 307 Daniel Hale Williams in Dumbo for example has a community garden where children take care of plants and a science course that sees them dissect squid in the 4th Grade. At PS 147 in Bushwick, The Isaac Remsen School also teaches Japanese and and conducts healthy eating and cooking workshops in collaboration with the local farmers market. There is also a range of charter schools to consider such as the Community Roots Charter School in Fort Greene which sets aside 40% of its kindergarten admissions for children from neighboring housing projects.
There are also more than 380 private schools in Brooklyn, where annual tuition averages at $15,000 in elementary school and $23,000 in high school. While some of these schools are religiously affiliated, either with the Jewish or Christian faiths, many are also STEM focused and geared towards Liberal Arts College preparation.There are detailed rankings released annually highlighting the best performing private schools in Brooklyn to help you create a shortlist of options for your family but nothing can replace a site visit when possible.
At least once you should ride one of the area's most iconic attractions, the vintage Jane's Carousel next to the Brooklyn Bridge. But the list of activities is extensive whether it's summer or mid-winter. Try some of the best loved locations including:
Prospect Park Zoo with nearly 400 animals from 1500 species 

Brooklyn Children's Museum with multimedia displays and craft activities

The playground at the old Sugar Factory in Domino Park

The New York Transit Museum with carriages dating back to 1907

The Puppetworks Theatre in Park Slope 
The Christmas holiday period in Brooklyn is also a very exciting time for families, with Winterfest and Kwanza displays at the Brooklyn Museum, holiday markets and ice skating in multiple neighbourhoods, the Santa Parade in Greenpoint, the world's largest Menorah and the famed Dyker Heights lighting displays.
Good news for food lovers
If you're a food lover, we should also mention there is a food museum in Brooklyn, called MOFAD right across from McCarren Park. But that's just one of the points of difference with Manhattan to enjoy.
From Food Markets like Smorgasbord to the Taste of Brooklyn, speciality pie, crab and pasta houses to donuts as large as your face, some exciting gastronomic activity is always happening in Brooklyn. 
Beer lovers can play shuffleboard at a Gowanus local, cocktail chasers can even find a bar in Bushwick where costumes are part of the dress code, and German sausage lovers will find a paradise in Greenpoint. If you're serious about ice cream, a must visit is the Brooklyn Ice Cream Factory at Brooklyn Heights. But even the humblest and smallest local cafe can serve up some exciting food moments in Brooklyn.  
While indoor dining is a challenge during this time of ongoing restrictions, Brooklyn eateries have been getting creative with their outdoor set ups and the city recently launched an online map for finding those eateries open for business. Check out their listings of more than 1600 Brooklyn restaurants and cafes here.
Now to that often asked question, where is the best pizza in New York? We may be a little biased but as far as our extensive research goes, NYC's best pizza is to be found in Brooklyn and waiting for you to discover.
While you might not be able to watch them knead the dough by candlelight inside their premises these days due to COVID restrictions, the perfect slice is always with the wait on the sidewalk for takeout. 
A healthier lifestyle
With all that tasty food available, it's lucky Brooklyn has an abundance of free outdoor exercise amenities to keep you moving and healthy. 
Prospect Park, McLaughlin Park, Brooklyn Bridge Park Pier 2 and many others across the Borough have their own outdoor gyms, there's a range of free outdoor fitness classes available, private yoga and spin studios and New York's largest events venue and sports complex. There are also indoor play centres for children available across the borough, which is another point of difference with Manhattan.
While more quality time outdoors is probably one of the main reasons you chose to move to Brooklyn, we should mention that you may spend a little more time underground in the subway.
Many commutes across the borough require you to travel off your direct course to a central hub to catch the right train, which is not what you would be used to in Manhattan. Keep this in mind with your commute times and plan ahead until you get the hang of things. On the upside, riding your bike to work is an easier option in Brooklyn and owning a car for weekend road trips is less stressful. 
If you do happen to need professional health care, all the main hospital providers you've come to know in Manhattan can also be found in Brooklyn including NewYork-Presbyterian, NYU Langone and Mount Sinai along with other world class facilities like the Maimonides Medical Centre which is the largest hospital in the borough and multiple facilities in the area. Walk-in medical clinics include City MD, Northwell Health's Go Urgent and other providers. Search sites such as Zocdoc are easy ways to find a specialist Doctor near you or contact your insurer for advice when moving as to which Primary Care facilities are 'in network' in your neighbourhood. 
For those without health insurance, the NYC Care health access program was extended to Brooklyn at the start of 2020 to provide people with access to primary care and prescription medication at low cost or no cost. For details visit https://www.nyccare.nyc/
When all is said and done, the best part of any neighborhood is the community. To that end, whichever part of the Borough you call home, our advice is not to hesitate to reach out to neighbours and meet new contacts when you settle in to help you create a village of your own. That's where the boroughs really shine, and what keeps us here through the highs and lows of NYC life.
---
Ready to make a move? Get in touch today for an obligation-free guaranteed flat price moving quote.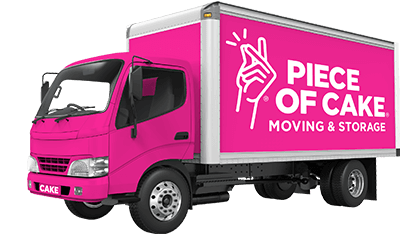 Just what you were looking for?
MAKE YOUR MOVE!