How to Plan an Out-of-State Move
There's no question that any move requires attention to detail and often involves a number of steps to ensure it's successful. That said, there's quite a bit more involved in the planning process if your relocation takes you to a new state.
Making sure you've got the basics down — finding a place to live, researching your new town, figuring out the moving logistics (with a reputable moving company or on your own) — is just the start.
Keep reading for a more comprehensive idea of what an out-of-state move entails.
What's Involved in an Out-of-State Move
The following steps are worth considering depending on the details of your long distance move:
Research your new city and state.

Definitely do some Internet searches on what there is to know about where you're headed. What's the culture like? What is there to do outside of working hours in your new city or town? Are there parks, grocery stores, or museums nearby? How about the local school district (if you've got school-aged children moving with you)? What's the crime rate in the area and in the state? It's a great idea to visit ahead of time if you're able. You could also get a sense of what your commute will be like if you already landed a job.

Find a place to live.

Once you've gotten a sense of your local surroundings, you'll want to determine what the best option will be for you in terms of living quarters. Whether it's temporary or you're in the market to find your forever home, consider whether you want to go ahead and invest in some property of your own by buying a home or find a rental that meets your needs in your new city/town.

Look up the cost of living differences.

Moving to a new state can really switch up your cost of living, depending on your starting point and destination. Getting a sense of what the difference is and in what way your income will be impacted by relocating will help you revise your budget. Having done some research already will help you factor in changes costs like housing expenses, new state and local taxes, and commuting costs.

Create a moving budget and set aside funds.

Once you know you're moving and you know what your typical cost-of-living will be in your new set-up, get a handle on what you can spend for your move. Starting to set aside funds as soon as you know you'll be moving can help with the budgeting process. Knowing what your costs will be and what money you have to work with will help you narrow down what moving options are available to you that won't break the bank.

Determine what moving arrangements meet your needs.

You'll want to determine whether you can handle the move on your own, hire cheap movers, or whether it would be best to work with reputable moving professionals to assist with getting your belongings to their new location. Having adjusted your budget already, you'll know what type of funds you have to work with and what options will meet your moving needs and wallet restrictions.

Consider your travel plans.

An out-of-state move will have you considering the best way to get people (yourself and any others you're moving with) and pets to your new destination. If you've got a personal vehicle, you may consider using it to drive to your final destination. However, you'll want to factor in the cost of being on the road. A cross-country move in a car will likely have you making stops along the way for gas and overnight accommodations for a trip that'll take several days. If a train ride or flight might get you where you're going quicker and cost less, you'll then want to consider shipping any personal vehicles to your new state.

Organize your belongings before the move.

You'll reap benefits on the other side of your move if you take the time to organize your personal items as you pack. Keeping similar items together will make unpacking and getting settled in easier. You may also think about paring down what you currently have as a clutter-clearing measure or if you'll be moving to a smaller abode in your new town. You'll also want to clear out any belongings from local storage units before you hit the road to your new home.

Create a system for organizing all your moving-related documents.

This can certainly include receipts for moving expenses. As a side note: unless the reason you are moving is due to being an active military member moving due to work, you won't be able to write off your moving expenses on your federal income tax return. That said, you may be able to write it off of your state income taxes, depending on the state. Further, securing any records you'll need to bring with you — such as ones having to do with your medical care or your child's school records — will be among the important paperwork you'll want to have so that you can make arrangements soon after moving. As you make necessary adjustments to accounts due to your address change, you'll want to make sure to organize those documents and files as well.

Get set up ahead of time.

If your relocation isn't due to a new job, you may want to begin your search for one if you aren't able to work remotely. Getting utilities, such as gas, electric, internet, and the like will also be key to get started as you prepare for relocation. Prior to your move, make sure to get yourself set up for the journey to your new home by packing snacks for travel. And, you and any folks you're moving with will want to pack away what items you'll need immediately, such as clothing, toiletries, medications, phone chargers, pet food, and the like. Organizing any valuables and important documents to set aside and bring with you in your suitcase would also be advisable.

Have your health care issues sorted.

If you require ongoing medical care, you may want to take some time to reach out to providers in your new state that can help you bridge any gaps in care. Get refills on any prescriptions before your move so that you have plenty of whatever medication you need as you wait to be seen by new providers. Locate a local pharmacy, so you know where to get current and future prescriptions filled. Similarly, get any records and medications from your pets' veterinarian prior to the move. You may also want to research where you'll be taking your pets to get care in your new state.

Update your accounts and memberships.

A change in address typically requires you to make changes in a number of places, such as with your bank, post office, loan servicers, credit cards, cellular service, among others. If you have any existing memberships, such as mail-order products that regularly get set to you or a gym you belong to, you may need to either update your address or cancel the membership if you can't transfer it to your new location. Doing this in anticipation of your move will help you avoid any mixups or delays in service or access to funds that you may need. Your driver's license and vehicle registration will need to be updated soon after you relocate. Make sure you register to vote in your new state so that you can begin to participate in local, state, and national politics as soon as possible. You may also need to get a license for any pets you have depending on state regulations. If you're a licensed professional (e.g., lawyer, physician, teacher), you'll want to look into the procedures for getting your license in your new state so that you don't have gaps in employment.

Tell people about your move.

Moving is stressful, but also a life change that is worth celebrating for many. Letting your current neighbors, family, and friends know about your move when you feel comfortable will allow everyone time to say goodbyes. Doing so early will also help you manage time with them and also meet your pre-move obligations. If you know people where you're moving, you may also decide to let them know so that you can begin building your community in your new home state as well.
There may be more or fewer steps on your plate depending on the circumstances of your move to a new state. If you're hoping to cut down on your relocation to-do list, Piece of Cake Moving and Storage is ready to make your out-of-state relocation a breeze. Because there's a lot to do, we can handle all the details of packing, unpacking, assembly/reassembly of large furniture or gym equipment, custom crating for your valuable belongings, and even storage if you need it. And, you can rest assured that working with us won't break the bank. With our flat fee for your move, there'll be no surprises on the road to your new home and you can plan your move with confidence.
---
Ready to make a move? Get in touch today for an obligation-free guaranteed flat price moving quote.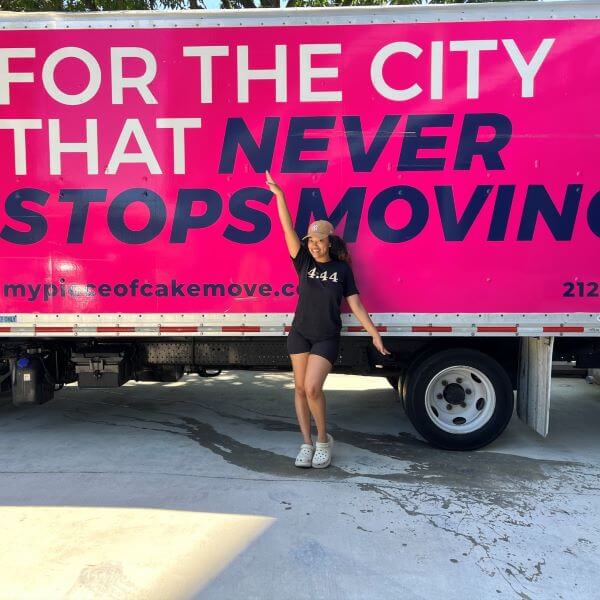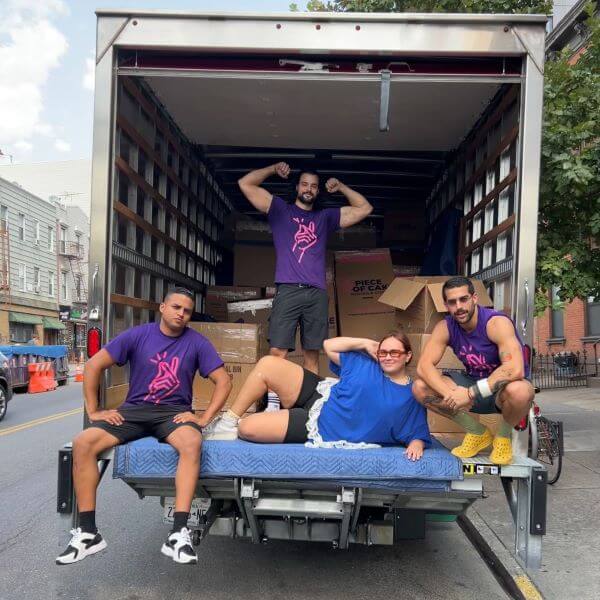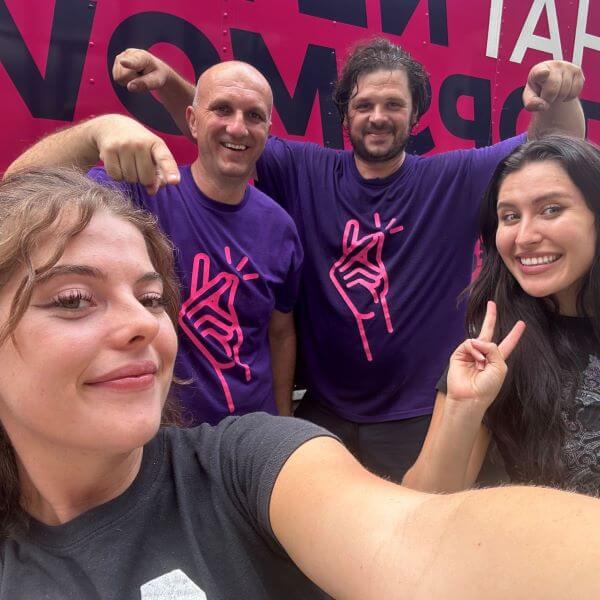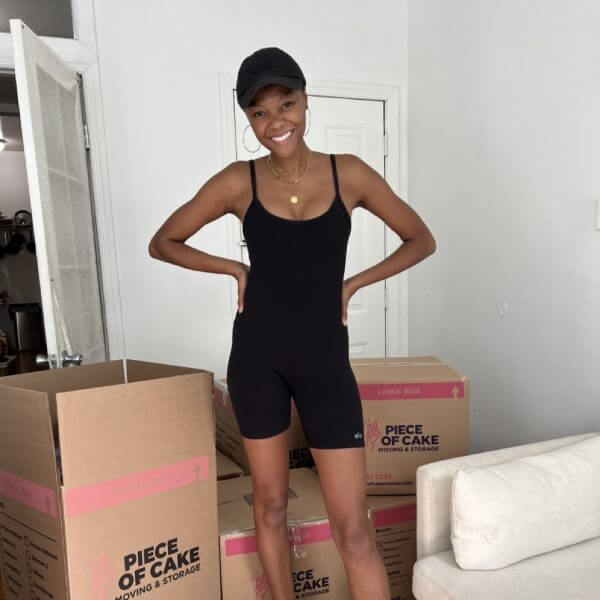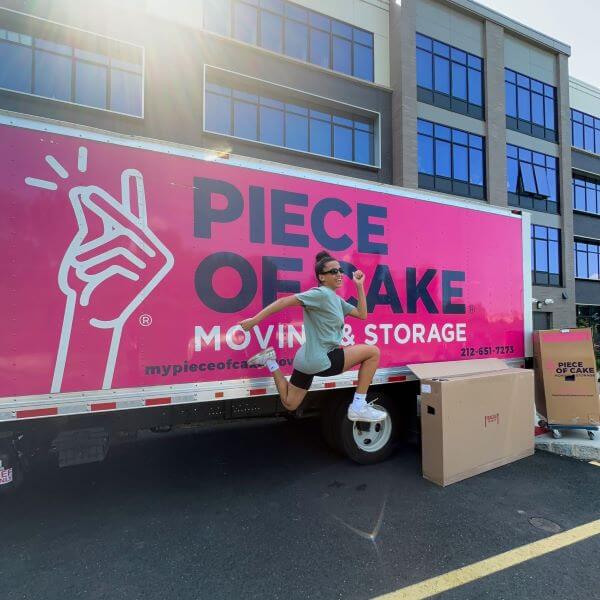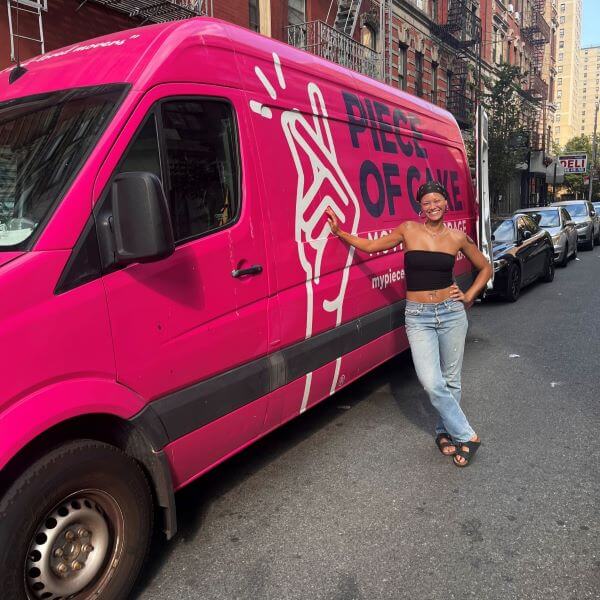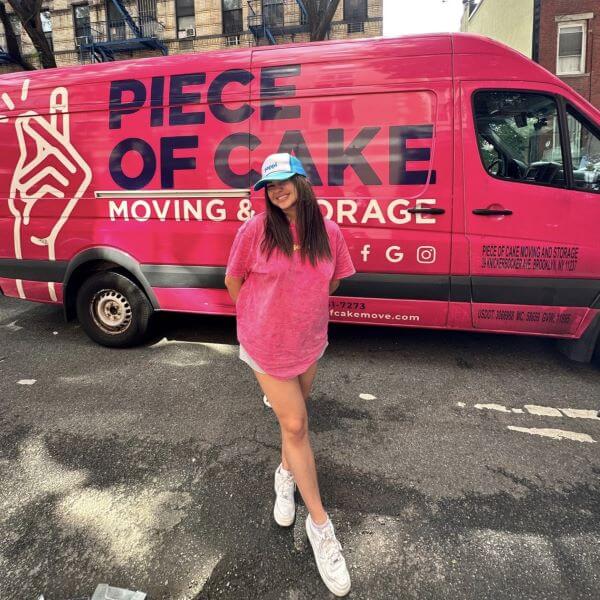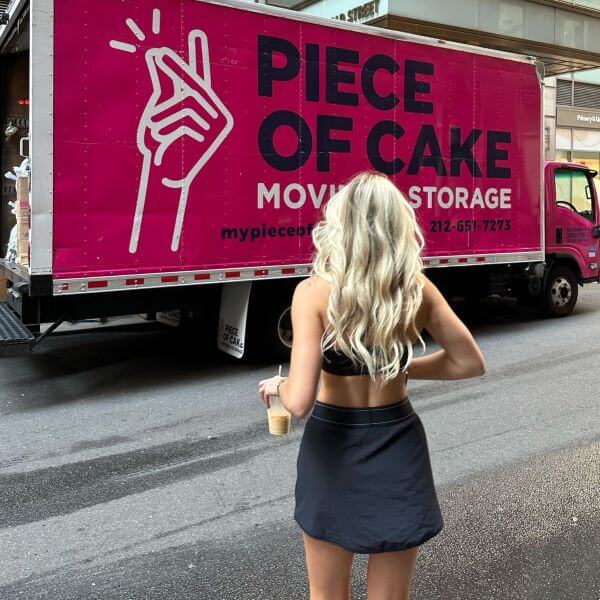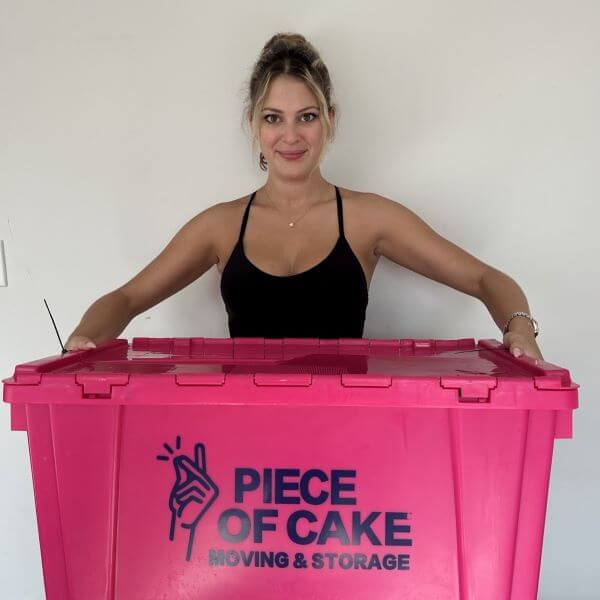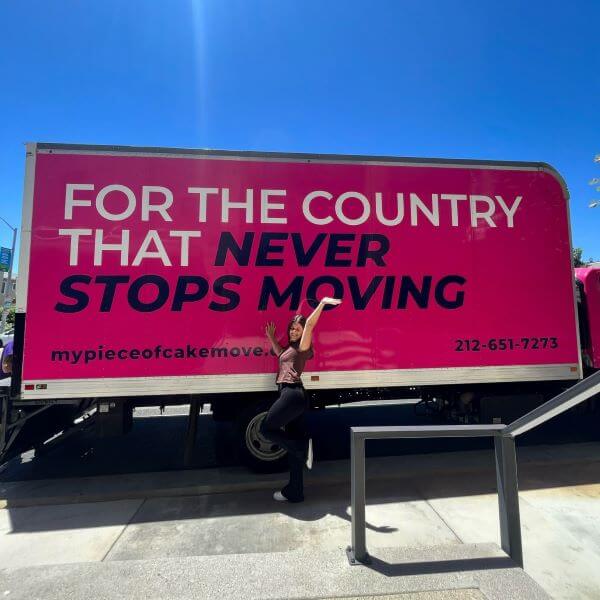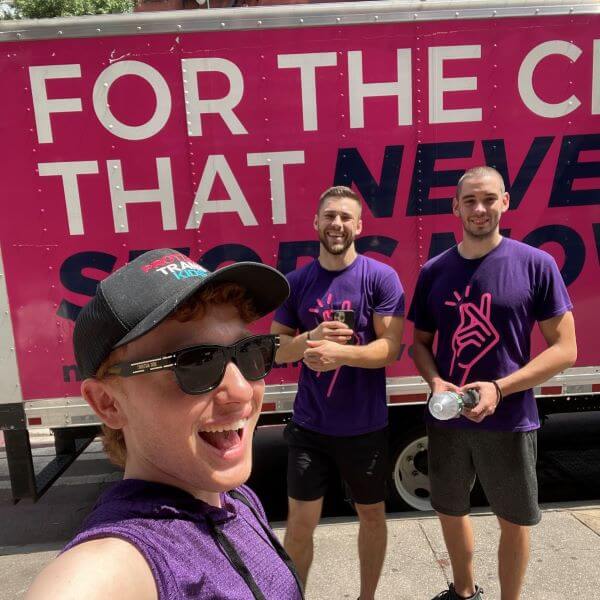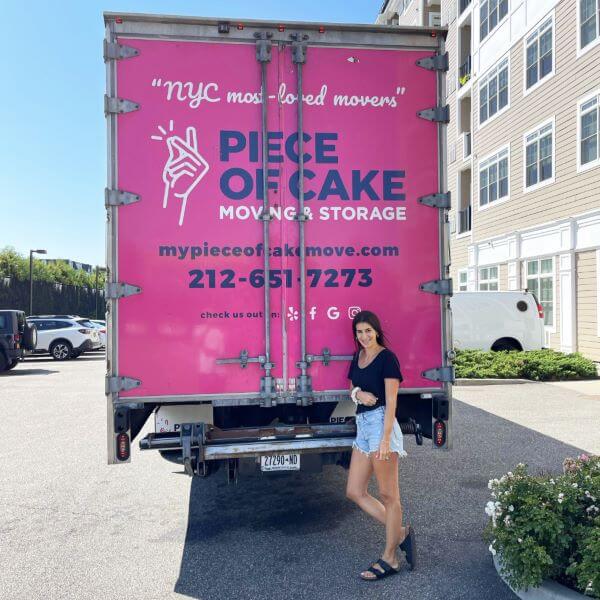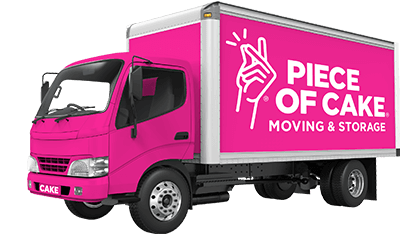 Just what you were looking for?
MAKE YOUR MOVE!