12 invisible costs of moving
Not every move is equal, so before you book your upcoming relocation read about the hidden pitfalls to avoid so you can stick to your budget.
A number of factors unique to your move will influence your moving costs. It is important to find a mover who has an upfront pricing model and clear terms and conditions on how they handle your moving day variables. As the customer you are also required to be honest with your mover and include as much information as possible regarding your move and unique requirements you may have regarding your upcoming moving day so as to avoid any additional fees and charges on the day of your move.
Moving is daunting enough without worrying about surprise charges at the end of the day while you're standing on the pavement beside an empty truck.
Unfortunately, there are still some operators in the industry who unscrupulously underquote to secure your deposit or deliberately leave out fees they intend to pass on afterwards.
Being handed an updated invoice with charges you didn't budget for, can leave you feeling taken advantage of and take the edge of what should be a happy time at your new home.
Piece of Cake Moving & Storage prides itself on working to raise industry norms and helping to educate consumers about what they should expect from a professional mover, whether they move with us or not. Honest moving companies are upfront about their charging policies in their Terms and Conditions.
Our guide below highlights some of the hidden costs of moving, and how to avoid them:
1. Timings count
Work out what kind of move you have, and what kind of mover you need. The day of the week you choose and time of year can incur higher rates of up to 20% more due to demand, poor weather or holiday disruptions. Ask you mover about discounts for a lower demand day of the week and the quietest time of the month move, if you have some flexibility in your schedule.
Emergency or last minute.

These moves happen more often than you can imagine. That's why we're available 24/7 and 365 days a year. While your mover will scramble to make sure they have a crew and appropriately sized vehicle for your last minute move, these resources may incur an extra few so they can be made available in short notice.

End & Start of each month.

As most leases end on the last day of the month, it's unsurprising these are the highest demand days for movers. Booking a move in the middle of the week during an off peak timing is a simple way to avoid a higher booking rate.

Weekday vs Weekend.

To avoid missing a working day to manage their move or disrupt a family's school routine, many customers prefer weekend moves. As they are in high demand that can attract a higher booking fee and have longer wait times. If you're planning a weekend move, the earlier you can lock in your date the greater the likelihood you will get the mover you want. One drawback about weekend moves is that more of your neighbours are likely to be home and the relative disruption of tying up a lift and moving furniture through common spaces is likely to be greater. Generally Monday to Wednesday are lower demand days with activity building up to Friday as people schedule a long weekend to move and unpack together.

AM vs PM

Over summer periods, early mornings are more popular time slots for moving as the weather is cooler than late in the day. Evening moves so customers can supervise their relocation after work are also popular. Of course when moving in New York City, you may not have so much control over the time of day as Building Management teams schedule elevator bookings and coordinate moves so each one ideally occurs at a separate time.
2. Distance
Logically the distances required to travel from your pick up and drop off location will influence your moving costs due to mileage, fuel, tolls and any other distance considerations. Most moving companies already factor in distance when quoting your move.
Most local moves are straightforward with no other moving parts but navigating parking and traffic, loading and unloading and keeping both your Building Management teams happy. However longer distance moves may include third party vendors your mover has an agreement with for specialist services while getting from A to B. These can influence your moving costs, and it's important to know what Terms and Conditions will govern that arrangement.
Long distance or cross country moves:

You might be surprised how many people move between LA and NYC, and back again. Sometimes these moves involve professionals taking overseas postings or expats heading back to their country of origin. Whatever the case, you may deal with more than one vendor so ensure your mover is upfront with Ts&Cs, you ask about who will be handling each stage of the move and be clear on what different pricing may apply to each.

Interstate moves:

These are common residential moves and give you some options to lower cost if you have flexibility on timing. Some movers can also bundle two interstate moves together to reduce your quote. Ask about your options and be sure to check their pricing approach, which we outline below.

Local moves:

As long as some planning has been done in advance around your Building Management and Certificate of Insurance, you shouldn't have any surprises unless you've overlooked items that weren't included in your quote.
3. Pricing approaches
Customers are increasingly choosing movers that offer a flat price to move, for the certainty and peace of mind that provides. But not all movers price the same way. It's useful to know the three approaches.
Hourly rate

which can be impacted by travel time and unexpected delays

Weight based

which can't be confirmed until the truck is loaded

Volume based

on the amount of furniture being moved in cubic square feet
Hourly
It is difficult to predict how long you will need movers and their truck, so this pricing model has uncertainty built into it. This rate can be impacted by hidden costs like traffic, parking issues or storage check in delays.
Hourly cost + travel fees = estimate ( open to many variables)
Weight based
A weight based estimate often applies to long distance moves. Your movers will provide an initial price that includes any transportation fees but once the truck is loaded they adjust their charge accordingly. This can come as a big surprise if the cost blows your budget but you have no option as you're locked in and it's moving day.
Mileage + transportation fees i.e tolls + weight on the day = estimate
Flat Fee
If you're looking to stick to a budget and want to know your costs upfront, you may want to choose movers who calculate their fee according to the volume of furniture (in cubic feet) with all costs factored into the quote, known as a flat fee.
Volume of goods + mileage + any special requests & moving complexities = flat price estimate
This is the Piece of Cake approach to moving and a growing trend in the industry. Be sure to familiarize yourself with which formula your company uses before you lock them in.
Also make sure that you know how they handle price increase if hours increase, volume of items increases or weight increases depending on your pricing model.
4. The high price of underquoting
Once you start ringing around movers for quotes you may find vendors underquoting can be tempting, even if you have question marks over their integrity.
The biggest hidden cost of your move can end up being the loss you incur by booking a mover that's not insured, has a high claims rate, won't respond to your claim in a timely manner and disrupts your life for weeks on end with a process that costs you belongings as well as stress.
You'll want to know where you stand if something goes wrong and potentially cancelling your booking if anything changes. Plans can and do charge at the last minute and if you provide adequate notice you'll want your deposit returned to you. Many movers like more than 5 days notice to be able to schedule someone else in that time slot or in the case of Piece of Cake, at least one business day's notice in writing. Again, check the Terms and Conditions before striking an agreement with any mover and do some research if their price sounds too good to be true, it probably is.
Also to ask your mover whether they include any of the fees below. Not asking the right questions could be costlier in more ways than one including:
Damage to your belongings that won't be repaired or replaced
Getting lumped with parking ticket costs
Fuel charges
Long Carry fees if movers can't park in front of your building
Additional moving insurance beyond basic protection
Truck cleaning fees
Penalties applied at their discretion for using stairs in walk up buildings or take elevators to the top of high rise buildings
Disassembly and reassembly charges for furniture
Unpriced storage fees for long distance moves if delivery is delayed or a unquoted charges for extra stops
Non delivery of your items. It is rare but always check for accreditation.
A simple way to know if your mover meets basic industry standards is to check their registration. They should have a Federal Identification number from the US Department of Transportation (USDOT) which you can search for on the Federal Motor Carrier Safety Administration's (FMCSA) website.
5. Special item handling fees
While you would have gone through your inventory in detail when getting a quote from your mover, heavy or oversized items including custom furniture or pianos usually have an extra charge associated, as they require special care and handling.
Ask your mover how they will manage these items on the day and what their additional service charges are for such items while you are being quoted. It is vital to be upfront with your movers about all the items they need to handle.
If you're unsure if your large items need extra care and handling, ask your mover to visit you pre-move and inspect your heavy or oversized items. So they can ensure it is properly quoted for and also they will have the right resources and equipment on the day of your move to move such items. No matter the mover you choose, we encourage you to read your Terms and Conditions so you know how variables like multiple extra items which were unaccounted for in your quote can attract an additional charge as they impact timing and resources on the day.
Undisclosed items by customers can have a flow on effect on service for the rest of the day. If you simply miscalculated, be proactive and contact your customer service representative beforehand instead of leaving it to the day of the move to discuss with your movers who are there to do the heavy lifting. Where customers have not been upfront about their items, movers have Terms and Conditions which provide them with recourse as part of the agreement signed with them.
Valuable art also falls into this category, professional movers can come and build a custom crate in advance for moving your sculptures and paintings, while others may force you to hire a separate moving company for those items. This may be a valid approach in some cases, just be sure to list all of your special items when booking your move and make an informed choice before booking your moving service.
6. Special service fees
While Piece of Cake prides itself on extras included in your flat fee, like boxing your TV and providing hanging wardrobes during your relocation, customers sometimes make surprise requests on the day which go beyond that agreement. These include dismounting and remounting their TV, disassembling custom oversized wardrobes and packing their boxes for them.
Many movers will disassemble a bed frame and reassemble it, if it's outlined in your Bill of Lading in advance. However you will incur special services fees for going beyond your agreement on labor, service and supplies without providing your mover with adequate notice. Likewise, we love to send our expert packers to help you, but it should be arranged in advance.
Instead of springing a surprise on your movers at the last minute, be upfront about your needs when booking, any reasonable mover will work with you on an affordable plan and assist with assembly if it's prearranged so it won't impact their schedule on the day. The same applies if you realise you need an extra service after you have booked, just get back in touch with your customer service representative and they'll resolve it with you.
7. Packing supplies
You've budgeted for your move but have you considered how many boxes, blankets, rolls of tape and bundles of packing paper you might need?
Moving supplies for a one to 2 bedroom apartment can reach $300 including specialist boxes for stemware and oversized televisions. Some movers, like Piece of Cake will provide some boxes for free on the day, like wardrobes and TVs but this is a level of services that's rare.
If you use damaged or not fit-for-purpose supplies, your movers will note their condition during loading and can refuse to insure items damaged during transportation inside them.
For some ideas on how to reduce your packing costs read our guide to sourcing free moving boxes or bypass the problem all together with a packing service.
Movers with packing services will often supply all the materials they need as part of their quote, confirm it with them when you call. If you're not using a packing service, ordering your supplies from your mover is an easy option and they'll deliver them to your home when it suits you.
8. Monthly storage fees
If you plan to move your things into storage, you will need to factor monthly storage fees into your budget, which are additional to your moving service costs.
If you're unclear how long you will be in storage, you will be charged monthly per your moving & storage companies storage billing Terms & Conditions. Storage facilities require adequate notice to move you out, be clear on whether they need that in writing and what's expected of you to terminate the agreement when you're ready to move to your next home.
The best way to keep your storage fees low is to choose a storage solution that's based on the volume of goods you are storing, not a dedicated space that you may not fill but have to pay for regardless. Warehouse storage fits the bill for the approach and offers security measures such as 24/7 monitoring via video surveillance. If you think you will want to visit your goods in storage, ask about the conditions around access fees and written notice in advance.
If you choose a storage unit with your own access as needed you may also be asked to purchase the lock and key for your storage bay and be charged administration fees for onboarding and your security card for the facility while you are a customer.
9. Tipping costs
When you've made it to the end of the day, your movers will ask you to sign any final paperwork and hope to receive a tip for their services.
Most moving companies do not factor a tip into their quote. The general rule of thumb is to base your tip on a percentage of your total move cost, 15% – 20% is an industry average.
Don't feel pressured into paying a tip you do not feel is warranted, however movers always appreciate the recognition for their efforts. We recommend taking into account:
Difficulty of the move
Quality of the service
Size of your relocation
Number of movers relocating you on the day
There are also some other factors to take into account when calculating the tip, you may find them in our How much to tip your movers guide.
If you are making a business related move, and your employer is paying for your relocation, it is worth checking in advance on how this process will happen and how you can get a receipt.
10. Set up costs
You probably know movers won't transport perishable food items. Whatever you don't use before you leave will have to be given away or disposed of.
On arrival you'll need to do a big shop for grocery items and expect at least one night of take away in your budget.
Even if you're driving yourself to your new home, between any other members of the household, your moving day suitcase, pets, plants which movers won't transport, and all your unused food items you may be best leaving the perishable items behind.
There are also costs for replacing items you didn't take with you, like that mouldy shower curtain, frayed towels or broken kitchen bin which were disposed of while you were packing. It all adds up.
Make time to update your contact details with delivery services, subscriptions and utilities before you move.
Forgetting these changes could see you rack up monthly fees or charges for services you are not there to use.
Let your electricity company know your move out date, let you cable or internet provider know at least 30 days prior so they can stop your regular payment and don't forget those expensive gym or country club memberships.
12. Everyone else
Once all your belongings are organised and booked for your move, you'll have to take stock of the rest of the household.
You may need to arrange a sitter to take care of young children so they're safe while your home is open and heavy items are on the move. At about $20 an hour, factor in whether you will need care for the full day of the move and potentially the day after while you're unpacking.
The same applies to any fur babies. If you need to board a pet during those transition days while you set up your new home, install gates or secure fences, that's an additional cost of $70 on average a night for dogs at NYC kennels, and closer to $40 a night for cats.
Finally, there's your own transportation. Take into account the costs of an Uber across town, a domestic flight and taxis to and from the airport, renting a car to drive yourself there and any fuel charges.
---
Ready to make a move? Get in touch today for an obligation-free guaranteed flat price moving quote.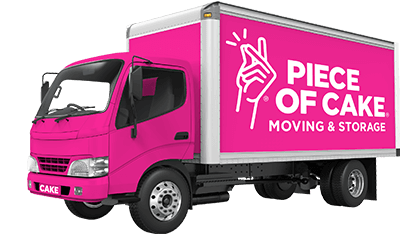 Just what you were looking for?
MAKE YOUR MOVE!