Average moving costs in NYC
New Yorkers hustle hard. They don't have time or money to waste and that applies when they're househunting and looking to move.
While most people think their moving costs are confined to moving day, the process begins well before that.
There are packing supplies to consider, non-refundable Co-Op application fees, any penalties for breaking a lease early, the cost of moving utilities and that's before you even book a mover.
Everyone's move is different, with its own challenges and its own needs. If you're taking the stress free option and booking a professional, you can find charges ranging from dirt cheap to over the top. While the cost of a mover that's properly insured and offering a fixed flat fee may be higher than an unknown operator with a questionable quoting system, if anything goes wrong you'll have peace of mind that you are protected and any mishaps will be handled by your movers.
The big question is what's a reasonable cost to expect in New York city? We step out the details to give you a reliable indicator.
Please keep in mind, these are not set prices as the cost of your move is dependent on factors including the day, time, month, distance, number of items, special items and handling challenges. Your price is subject to your own needs and so many factors, the estimates below should be seen as a guide instead of fixed price guarantees. Piece of Cake Moving & Storage is committed to affordable, flat fee pricing and reserves the right to quote your move independently.
The variables
1. Living lean
More than half the apartments in competitive real estate markets like New York are 700 square feet in size or less. With more than half of New Yorkers living in a studio of about 300-600 square feet in size or a small one bedroom apartment, that's a lot of lean living. The shoebox experience has its downsides but the upside is you don't accumulate much furniture so your move costs shouldn't be huge. To use professional movers for modest apartment sizes, expect to need 2 movers at an average cost of between $400-$750 if they're local relocations. For any particular challenges, like moving via stairs instead of a service elevator, oversized furniture that needs to be disassembled and moves outside the 5 boroughs, expect some additional costs. For one bedroom apartments with more furniture those costs can rise to $600-$1200 on a local move.
While you might see mover advertisements highlighting bookings for $60 per mover, or $299 per local move, these companies don't step out additional charges such as fuel, tolls, insurance and surprise levies such as day of the week surcharges. Be sure to check their Terms and Conditions carefully and ask the key questions we step out here in our guide or that $200 saving may amount to a much bigger headache than you bargained for and run on for months.
2. Multi-room moves
While we'd all like a 2-3 bedroom apartment for the personal space, they can be filled with a lot more items which add up to more moving costs when the time comes.
These apartments can include multiple home office setups, additional storage like wardrobes and pianos. Professional movers will need to send 3 movers or more to these bookings and change anywhere from $1000 to more than $2000, depending on the mix of furniture and buildings involved. The more specialized equipment the movers need to relocate belongings, the longer a move will take. As well as considering volume, consider access and delivery options when you're getting a quote.
3-4 bedroom apartments will need a 4 person crew to get you moved within a day safely, and can cost between $1500 and $3500 for a local move. Keep in mind there are factors that impact each price including the day of the week, month, packing services, distance between locations, stairs and handling needs.
3. Packing supplies
Even a studio move can require $200-$250 worth of sturdy, clean boxes to protect your belongings. Finding strong, damage free boxes you can repurpose from your building recycling area or someone else who has just moved and is giving them away will save your budget a healthy amount. As a general guide, each shelf on a bookshelf can fit into one medium sized box. It means if you have a 3 shelf bookcase, you will need at least 3 boxes for that one piece of furniture. For advice on how to find purpose fit boxes for your move, without stretching your budget read our tips here. If you're planning on renting plastic boxes for your move, they're typically rented in 1 week blocks of time, ranging anywhere from $50-$100 for 20 boxes for 1 week. These boxes are waterproof and easily stackable however if you aren't planning to unpack quickly or want more flexibility those additional costs could add up.
4. The fine print
The housing inventory in New York can range from luxury condos to creaky pre-war studios and the application process is just as varied. Some buildings have an extensive credit check and screening process you need to pay for, separate to your security deposit.
These costs can range from a $20 credit check to a $250 application fee and a $700 co-op screening. None of these costs are refundable and if you're applying to a doorman building, are fairly common. Co-Ops can take anywhere from 2-6 weeks to approve an application so you'll need to consider your living space or hotel costs in that time. According to Statista the average cost of a hotel room in New York City in March of 2021 was $139. Add city tax and resort fees over a 2 week period and that cost can easily reach $2000.
5. Before you go
Another charge to avoid in New York is written in the fine print of your lease. You could be up for more rent after you've moved into your new apartment if your landlord included more than a 30 day notice period in your lease, like 60 days which has become increasingly common since COVID.
Check your old lease carefully to identify any financial penalties, like the landlord backcharging you any free rent months or discounts if you vacate earlier than the agreement specified. While Manhattan rent costs fell by 12.7% in 2020, the median price was still $2800 according to StreetEasy.
Further reading: How to get your security deposit back in NYC?
6. Connections & Utilities
In an ideal world, you'll seamlessly move from one apartment to the next without any disruption to services like your Wi-Fi and electricity. But preparation is always the key to avoiding surprises. Avoid disconnection and reconnection fees by contacting your service providers and making your requests including move in/out dates, any changes to your needs and request information on any charges.
In NYC, Spectrum charges a $9.99 fee for moving you, some carriers may require package changes at your new location or your building may be wired for a different provider to one you are accustomed to, like Verizon. Worse still the former tenant may have removed and disposed of the Wi-Fi router requiring you to call out a technician or visit a store to obtain a new one.
7. Your time
Most local moves can happen within one day if you're using a professional crew. Even with movers handling the heavy lifting, a day off work may be required to manage your move, coordinate both locations and ensure everything is placed where you want it.
If you can take time off work, it's an ideal way to create a long weekend for moving and unpacking. However if your roster is not so forgiving, plan ahead to secure the busiest moving day of the week – Saturday. With movers in higher demand on the weekend and Friday, the costs are still affordable and will reduce your stress load which is a price on your health itself.
8. Do it Yourself
If you are planning a DIY move with a truck rental be sure to ask for free mileage on local trips, ask about one way rentals i.e. if you can drop off the vehicle at your destination and whether they would change your reservation because their truck inventory is low. Even this DIY option that starts off with a cheap daily rate can extend into hundreds of dollars and all the responsibility. A survey of the truck rental companies lists their average bookings at between $1000-$1500 or as little as $90 for one local day move. If your time is precious be sure to do your homework on all the pros and cons of a DIY move before you make a decision.
Ultimately, the more flexibility you have to set an ideal moving date that works with your lifestyle, lease responsibilities and is outside a peak time, the more downward pressure you can put on your moving costs. If time is of the essence, be sure to review our Moving Checklist here to help you manage the process as efficiently as possible with expert advice.
---
Ready to make a move? Get in touch today for an obligation-free guaranteed flat price moving quote.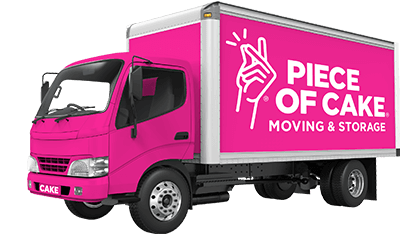 Just what you were looking for?
MAKE YOUR MOVE!