11 tips for renting your first office space
As a budding entrepreneur or a seasoned business owner, you may be ready to break out of the home office and take steps to find an office space that has what you need and helps your business grow. Considering what is necessary for operations will help you inform your decision about a physical location that best meets your needs without breaking the bank. For those looking to rent space in NYC, there's even more to know about setting up shop in the city.
Before jumping into the tips to rent a spot for your business, let your space needs be your guide in choosing your first office location.
Determine What You Need in an Office Space
There are a number of factors you'll want to consider when thinking about what will be supportive of your business needs and operations, such as:
Location
One of the most crucial aspects of determining your office space is the location. Will where the office is located help you function day-to-day? For instance, if you need to make a lot of trips to the post office, how far away is the office from the postal services? Or, is the location of the office close to other resources? Is it close to your clients? Are key utilities, such as phone or high-speed internet, easily accessible in the location? Proximity and access to necessary resources to do business can determine if a physical location is meeting your needs. Determine your office requirements and then select a space that stands out for the right reason.
Private or shared space
Next, consider whether you are looking for a private space or a shared space. Not only will the set up of the office impact how much it costs you to rent it, but it may also impact how you function as a business. Is privacy necessary for your business functioning? Would a shared space meet your needs for an open and collaborative work environment? Really consider what it is that will meet your needs and let that be another guiding criteria in your search.
Rent and other costs
You'll also need to consider if the rent cost is within your budget. Knowing what you can afford per month for the space and having a realistic budget can help you narrow down the options in your search. In addition to what you'll pay monthly for the physical space, you'll also want to keep in mind utilities, such as internet, electricity, and the like. Does the space require you to pay extra for parking? Would you be responsible for any repairs to the space when necessary or would that be the landlord's responsibility? What other bills are associated with the physical space or your ability to use it? Looking beyond your rent can help you get a full picture of the cost for using the space — and keep you from surprise charges that impact your overhead costs.
Work-life balance
We spend many hours working, so getting a sense of how well the space helps your business function AND whether it's comfortable for you and any employees is key. Does it have enough space for meetings with clients or other colleagues? Is there room for people to take breaks comfortably? If you've employed coffee-drinkers, do you have space to put a coffee machine? Making sure that your space works for you — whether you're on the clock or clocking out for a bit — can help you find the right fit for your business.
Renting Office in NYC
If you're not in the market to outright purchase an office space, renting one might be your best bet in NYC.
Here are some additional tips to consider as you're shopping for rental space:
Determine whether you need an office
Before you decide on renting an office space, think about whether you actually need that space. Many budding entrepreneurs have initiated their start-ups from their homes. If that sounds like what you've done, can you still grow your business from your home address? If your business is bursting at the seams from your home, you could consider a co-working space that is shared with other working professionals and businesses. You can easily save bucks for a rainy day if you go this route! Being sure that renting an office space will be a complement to the growth of your business can help you feel confident about moving forward with finding a rental office location.
Give yourself ample time for your search
Because there are many factors to consider when finding the right space for your needs, signing a lease for an office space as a last-minute or spur-of-the-moment decision may not work in your favor. Starting early when it comes to searching for an office space is wise. It becomes difficult to find the perfect space in a hectic market without enough time.
It's also good to be wary of falling in love with the first option you tour. Be clear on your needs for the space. That way, you can be choosy about whether the spaces that you view really check all your boxes. What's more, you may need some time to negotiate the terms as far as what you'll be paying for the space and what you're responsible for as a tenant. This whole process may take some time, so you may want to start out on your search four to six months ahead of your desired move-in date just in case.
Keep multiple options in mind
It's wise not to zero in on a single location in NYC. You wouldn't want to be spending a lot of time negotiating on a single rental agreement just to find out that the space has been rented to another person who agreed at a higher rent. Keeping your mind open to more space options gives you leverage and helps you get a better deal.
Consider your employees' commute
If you can, give some thought to where your employees are commuting from to get to the office. If you're making a change from where they are clocking in now, it may present challenges for the people who work for the business to get to the new location. Ideally, you want your office space convenient for most employees to travel to every day; long-distance commuting is rarely a desirable part of the workday for anyone.
Lookout for neighborhood amenities
In the same way you'd look for a street or neighborhood that has the type of nearby locations, consider the same for your new office space. You may want to keep an eye out for a rental office space that's close to basic amenities such as restaurants, dry cleaners, grocery stores, post office, doctor's offices, hospitals, café, etc.
Not only may this be of benefit to you or your business functions, but your employees may appreciate working at a place where they can access some of these places as well. They may be able to take advantage during their break time or before or after their shift at the office. The benefit may be for your business — perhaps your employees may require less time off for appointments or to run errands.
Stick with your budget and be aware of additional expenses
This is sound advice no matter if you're renting an office in NYC for the first time or are a seasoned business professional who has occupied many rental spaces. The bottom budgetary line is a big deal for your business' expenses and this includes the additional expenses of utilities, furniture, parking, and repairs. Sticking to what you know you can afford and balancing that with the functionality necessary for you to do business is key. That way, you know that the rent you pay for a space functions as a key support to the success and future growth of your business, rather than just being a financial drain.
Get crystal clear about what's in the lease
As you consider signing on the dotted line, make sure you know exactly what is your responsibility as outlined in the leasing agreement. It's wise to go by the letter of the legal document rather than take the word provided by the landlords (even if they seem trustworthy). It's key to understand the provisions and expectations before signing the legal agreement. This includes who is responsible for what; who covers the cost of utilities? When is rent due? Who do you contact about repairs or damage? What happens if you need pest control? You may decide to work with a commercial real estate attorney to review the lease.
Moving into your first office
As you finalize the agreement and are ready to move into your new office space, the professionals at Piece of Cake Moving are ready to help you get up and running! Time is money — let us help you move into your new space so you can get back handling business. We are experts in Office & Commercial moving needs here in NYC. With our five-star services and flat fee, you'll pat yourself on the back for choosing to work with us for your next office move.
---
Ready to make a move? Get in touch today for an obligation-free guaranteed flat price moving quote.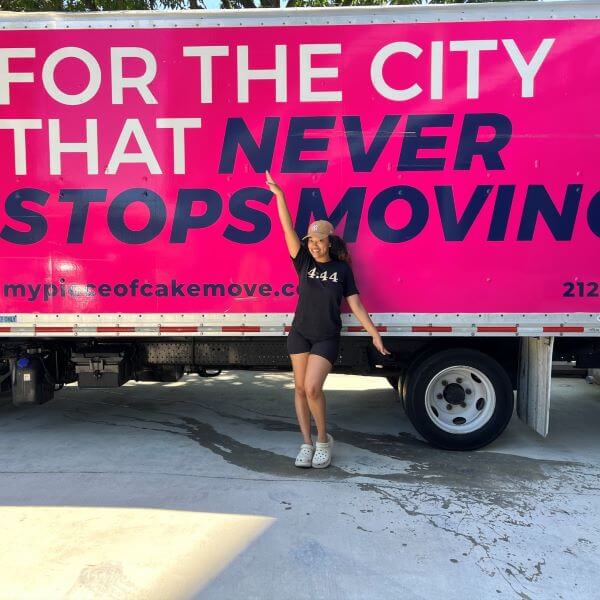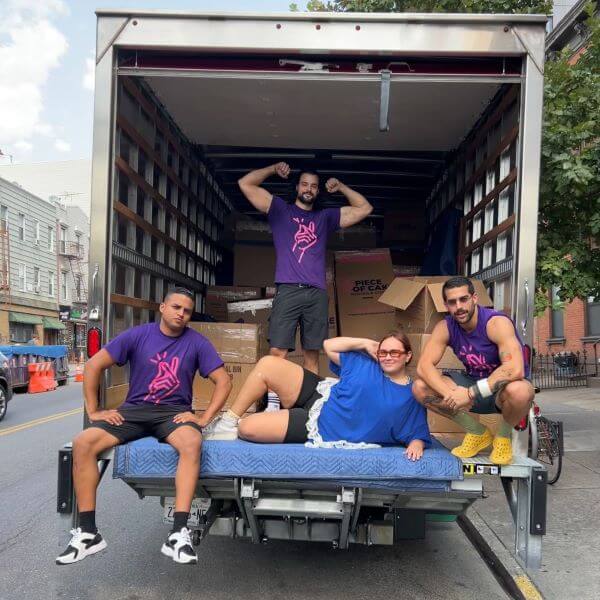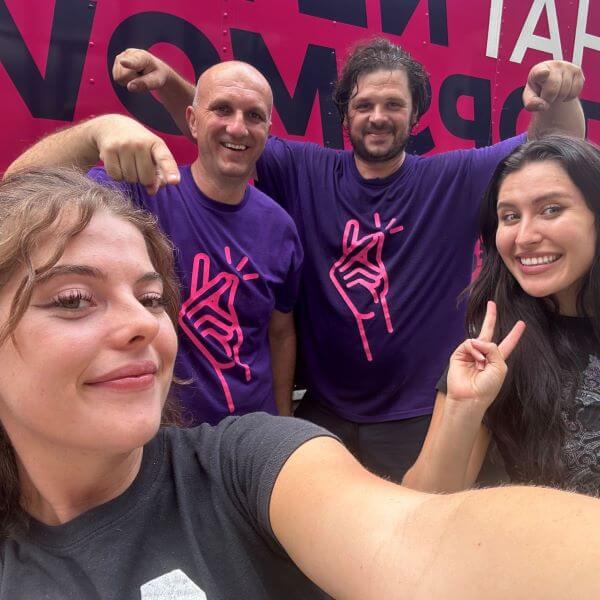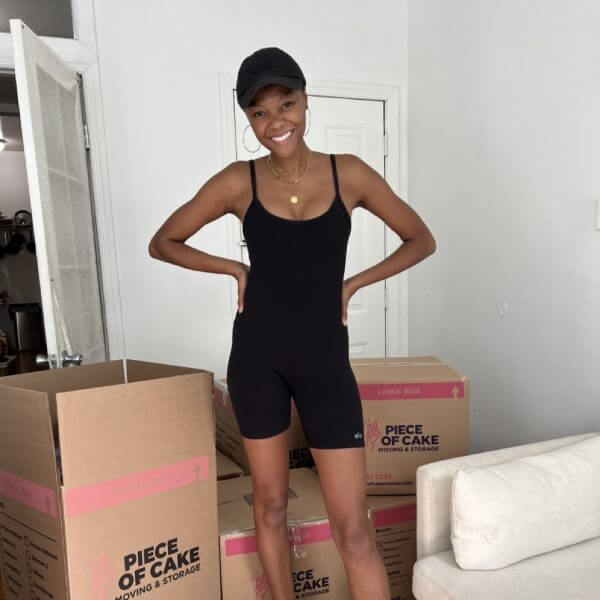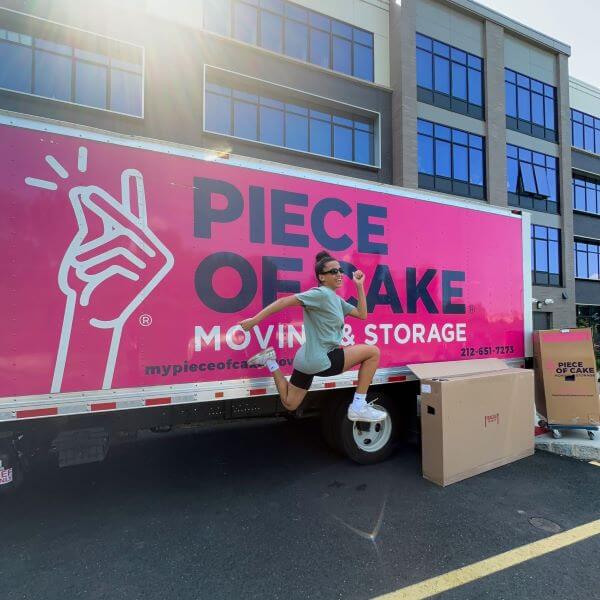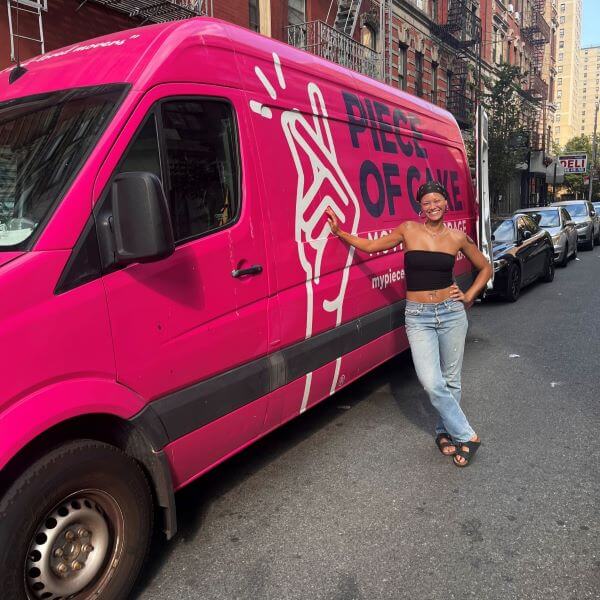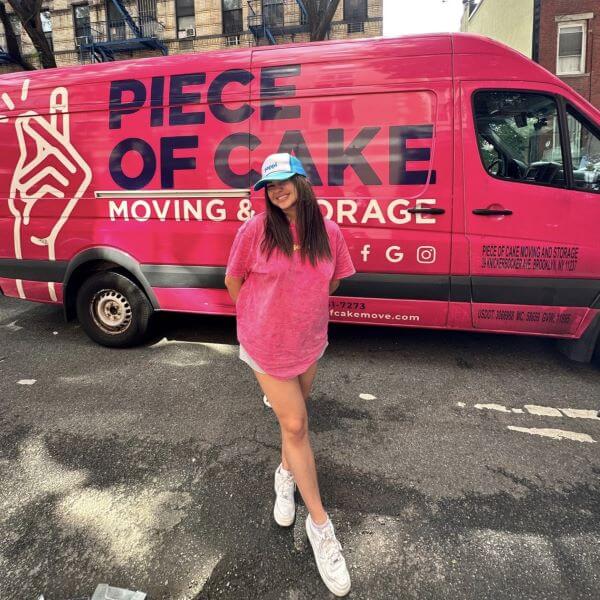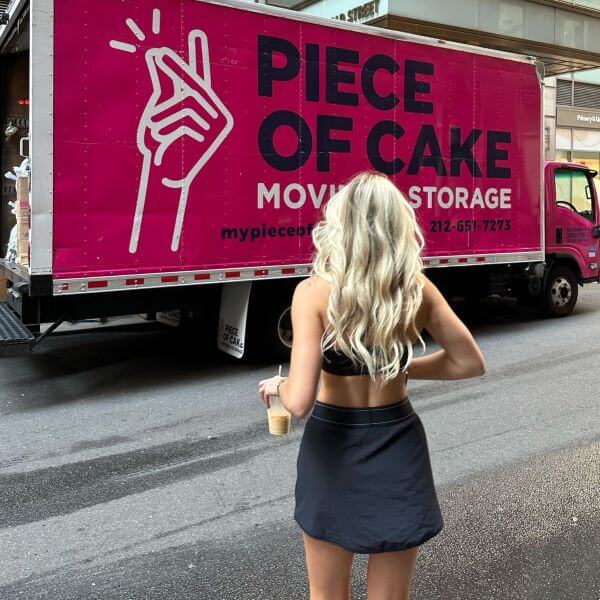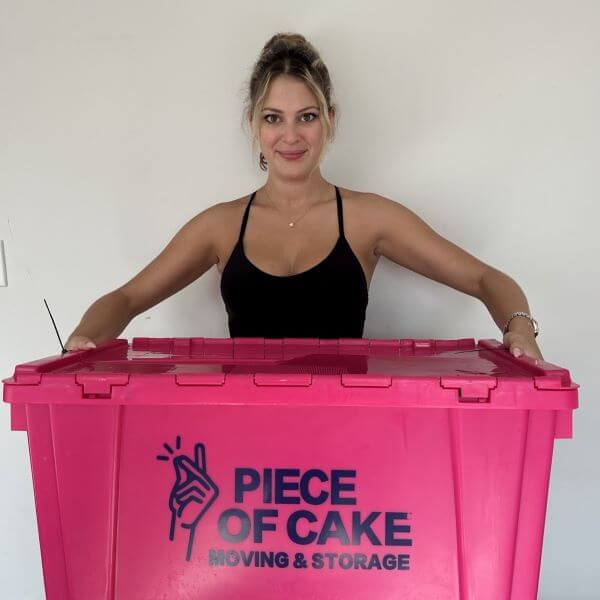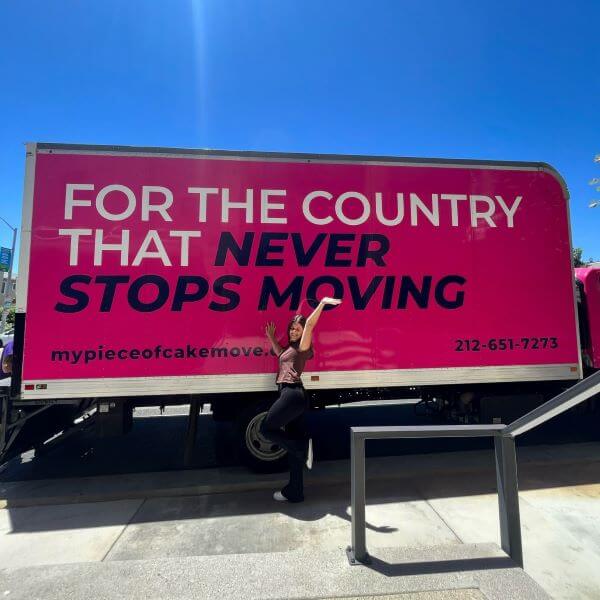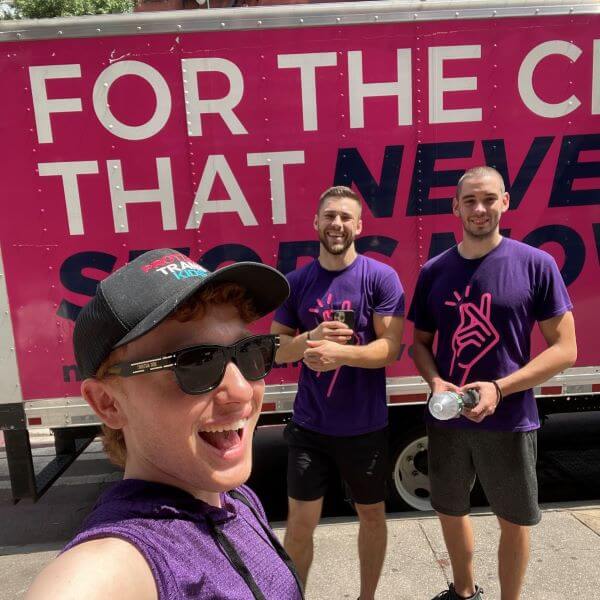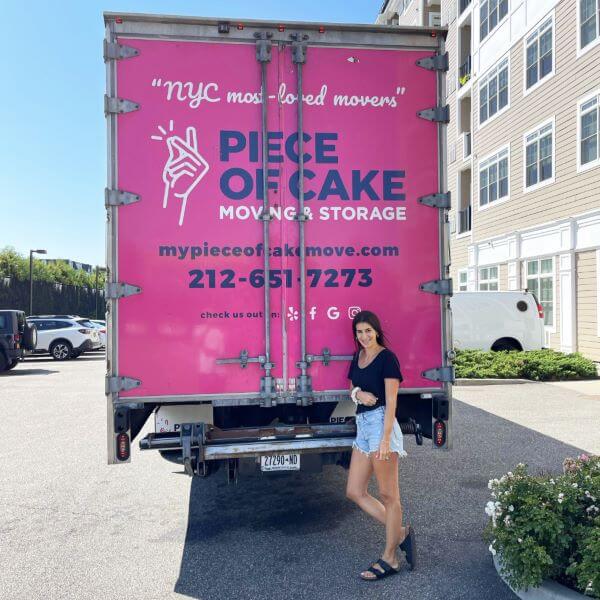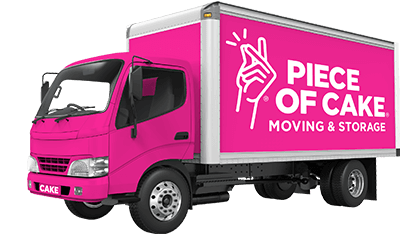 Just what you were looking for?
MAKE YOUR MOVE!