Safest LA neighborhoods
Los Angeles is often recognized for its bustling city life and iconic Hollywood glamor, but you can also find quieter safe havens without sacrificing proximity to the social buzz and city epicenters. Especially for newcomers, finding a neighborhood that provides a sense of safety without compromising on the vivacity LA is known for can feel difficult, especially when you're trying to fit housing costs into your budget. Whether you're embarking on the LA journey solo or with family, ensuring a safe and comfortable living environment is crucial.
Let's go through what lifestyle and budget factors are guiding your LA neighborhood search, so you can find the ideal part of the city to settle in without compromising a sense of safety and comfortability.
Factors to Consider for a Good Neighborhood Fit in Los Angeles:
Your Priorities & Preferences:

Green Spaces: LA has plenty of neighborhoods with access to parks and outdoor activities. Decide if proximity to nature and the outdoors is important to you, like areas near Griffith Park or the Santa Monica Mountains.
Schools: If you have children, you'll likely want to be in a neighborhood with reputable schools. Research the school districts in different areas to find a good fit.
Dining & Entertainment: LA is known for its diverse food scene and entertainment venues. Consider if being near certain eateries, theaters, or other entertainment hubs is a priority.
Shopping: From the luxury shops in Beverly Hills to the unique boutiques in Silver Lake, LA has plenty of shopping options. Decide if you want these amenities close by or if you're willing to drive a bit.

Budget Considerations:

Housing Costs: LA is known for its high housing costs, but prices can vary significantly between neighborhoods. Establish a clear budget to narrow down areas that are financially feasible.
Cost of Living: Besides housing, consider other cost of living factors such as groceries, transportation, and utilities. Some neighborhoods offer lower costs of living compared to others.

Safety and Community:

Crime Rates: Like any large city, crime rates in LA can vary between neighborhoods. Research local crime statistics to ensure you're comfortable with the safety level of the area you choose.
Community Vibe: Every LA neighborhood has a unique atmosphere. Whether you prefer the artsy feel of Venice, the bustling atmosphere of Downtown, or the suburban calm of Pasadena, consider the community vibe in your decision-making process.

Transportation and Commute:

Traffic: LA is infamous for its traffic. Consider your daily commute and access to public transportation when choosing a neighborhood.
Parking: In some neighborhoods, parking can be a challenge. Assess the parking situation and consider if it's something you can deal with on a daily basis.

Future Resale Value:

Investment Potential: If you're buying a home, consider the potential resale gains if the neighborhood is in an area of growth or development.
By taking time to evaluate what's most important to you and aligning that with what the different LA neighborhoods have to offer, you'll be well on your way to finding a location in the city that feels like home.
To help get you started, here's a list of safe and affordable neighborhoods in LA that you might want to consider:
Five of the Safest LA Neighborhoods
Los Feliz
Crime rate: 67.70 crimes per 1,000 residents
Violent crime rate: 7.79 per 1,000 residents​​
Los Feliz is a calm and affordable haven right beside Hollywood and downtown LA. Housing varies from charming old homes to modern apartments with a median home price of about $750,000 and median monthly rent at $1,400. It's a snug fit for singles, families, or young professionals. With Griffith Park nearby, outdoor activities are just a step away. You can explore hiking trails, visit the Griffith Observatory, or enjoy a picnic with a view of the Hollywood sign. The food scene is a blend of cozy cafes and diverse restaurants. And if you're up for some nightlife, there's a good number of bars and small music venues to check out.
Playa Vista:
Crime rate: 29.01 crimes per 1,000 residents
Violent crime rate: 3.04 per 1,000 residents
Playa Vista is a breezy and relatively safe neighborhood close to the beach, with a crime rate of 29.01 per 1,000 residents. Housing is diverse with a median home price of $650,000 and a median monthly rental price of $1,500. It's a fantastic spot for students, singles, or young professionals, especially with its proximity to tech hubs. The nearby Playa Del Rey Beach is perfect for weekend relaxation or evening strolls. Dining in Playa Vista can be exciting with a growing food scene, ranging from casual eateries to refined dining spots. The community has a decent public transport network, and if you drive, the traffic is more manageable compared to other LA areas. Overall, Playa Vista offers a blend of safety, convenience, and relaxed beachside living.
Encino:
Crime rate: 29.66 crimes per 1,000 residents
Violent crime rate: 3.0 per 1,000 residents
Encino is a serene spot in the San Fernando Valley with a blend of urban and suburban feels. Housing ranges from single-family homes to apartments, with a median home price of about $750,000 and median monthly rent at $1,500. It's a great pick for families, singles, or retirees. The low crime rate of 29.66 per 1,000 residents adds to the area's appeal, making it a safer choice within LA. If you're a fan of the outdoors, the nearby Santa Monica Mountains and local parks offer ample opportunities for hiking and picnics. Encino also has a satisfying mix of eateries for when you want to grab a bite. The neighborhood also has decent freeway access and public transportation. With a welcoming community and a variety of local amenities, Encino could be the cozy neighborhood you settle down in.
Mar Vista:
Crime rate: 27.36 crimes per 1,000 residents, with the southern part of the neighborhood being the safest​
Mar Vista is a cozy and relatively safe neighborhood nestled in the west side of LA. The housing scene is a mix of charming old homes, apartments, and modern family houses, with a median home price of around $1m and a median rent of about $2,000. It's a snug place for families, singles, or retirees looking for a peaceful living environment within the city. The neighborhood is dotted with local parks, offering plenty of outdoor activities. You can take a leisurely stroll, have a picnic, or join the local yoga group in Mar Vista Recreation Center and Park. Locals also appreciate the local Mar Vista Farmers Market, where you can grab fresh produce every Sunday. The neighborhood's location allows for relatively easy commuting to other parts of LA, either by car or public transit.
Baldwin Park:
Crime rate: 54.77 crimes per 1,000 residents, with the southern part of the city being the safest
Violent crime rate: 2 crimes per 1,000 residents
Baldwin Park is a lively suburb situated in the central San Gabriel Valley region of LA County. The housing market here offers a range of options with an average list price of $650,000, making it a fairly affordable choice for LA County. It's a place that scores well on diversity, with a decent grade for its public schools, making it a suitable choice for families. When it comes to outdoor spaces, Baldwin Park is investing in recreational areas like the new mini-park on Maine Avenue, which will feature a playground, fitness equipment, and picnic areas among other amenities. Although the crime rate is higher than the national average, it's lower when compared to communities of similar population size. Overall, Baldwin Park offers a balanced urban-suburban living experience with a friendly neighborhood vibe, all within reach of the broader LA area.
Each of these neighborhoods has its own unique vibe and amenities, so you might want to consider what's most important to you in your daily life—whether that's being close to work, having access to parks, or being in a buzzing part of the city.
No matter which Los Angeles neighborhood you set your sights on, Piece of Cake Moving & Storage is here to make your LA transition as smooth and velvety as a piece of cake. Our LA moving experts are pros at maneuvering moves in LA city and the broader region. With our 5-star services that include packing, unpacking, custom crating, and storage, you'll feel secure in knowing that your relocation is being handled by experienced professionals, so  you can focus on settling in and safe at home in your new LA space.
---
Ready to make a move? Get in touch today for an obligation-free guaranteed flat price moving quote.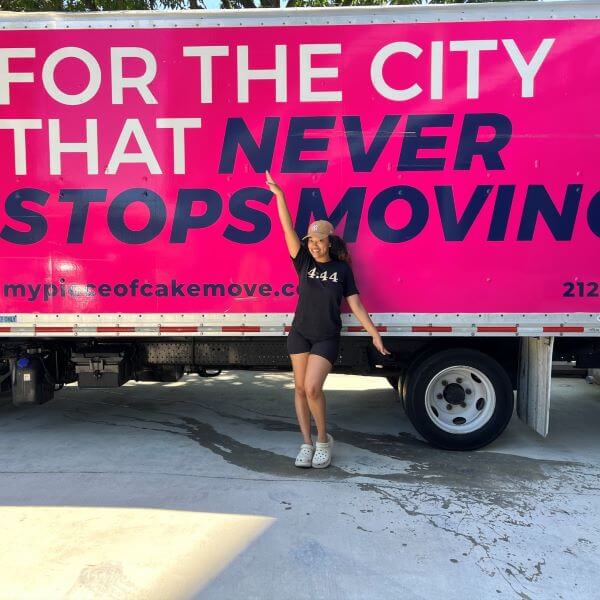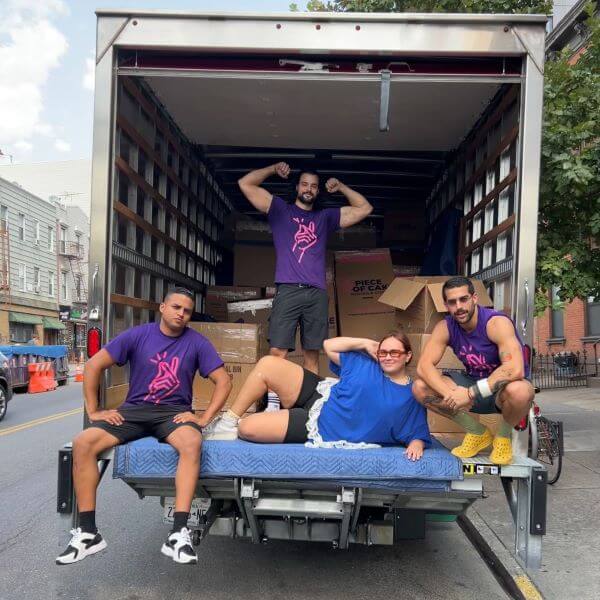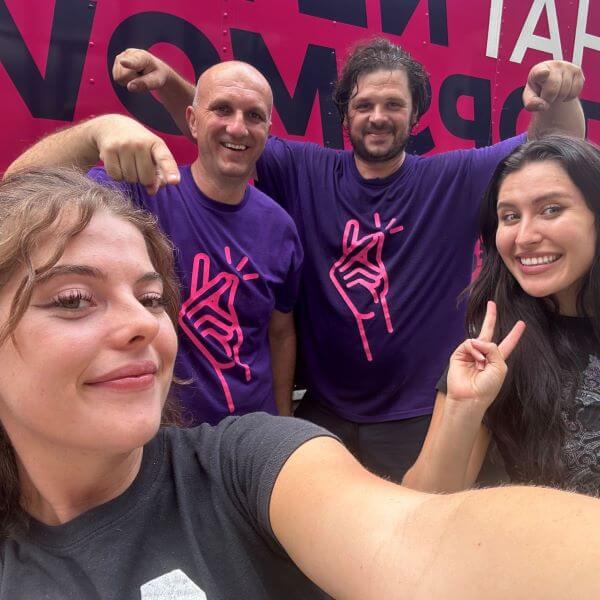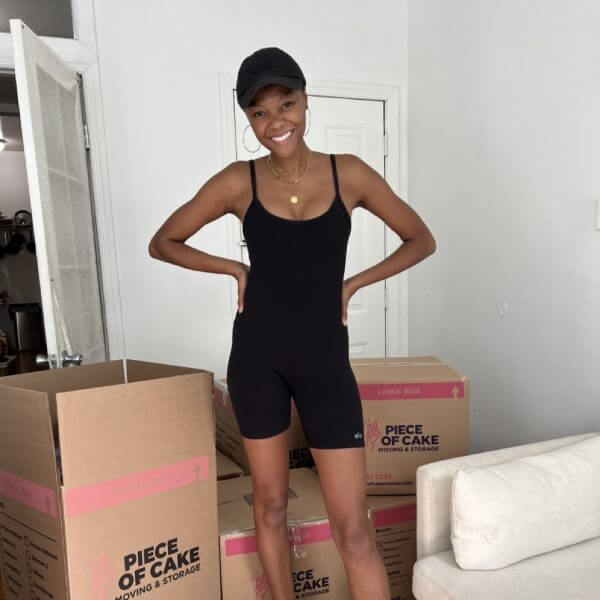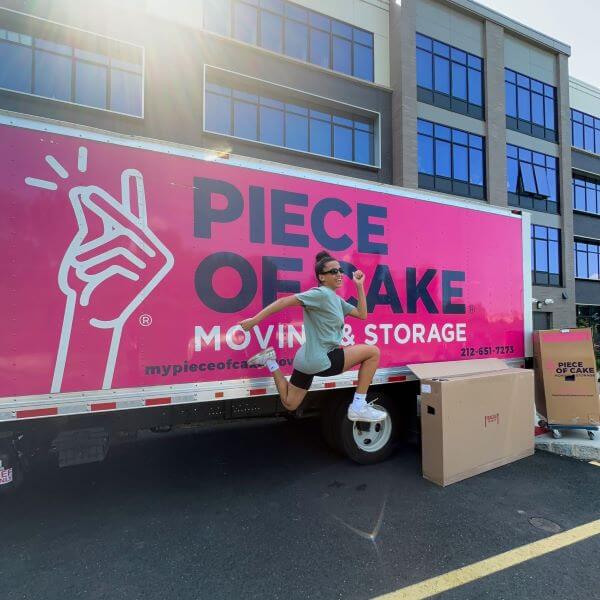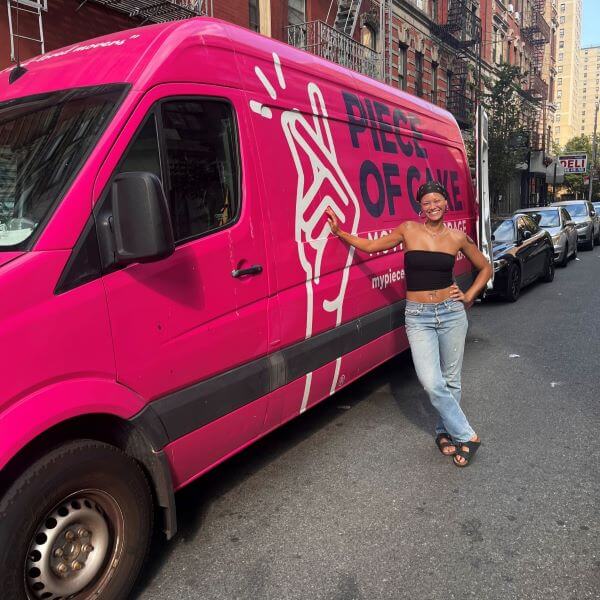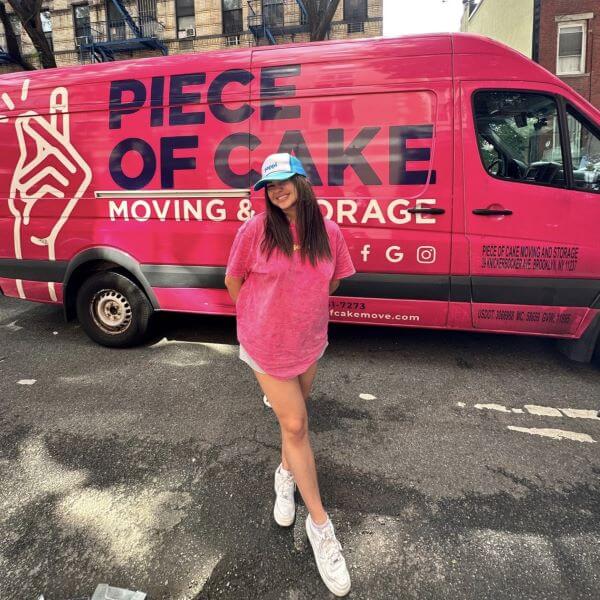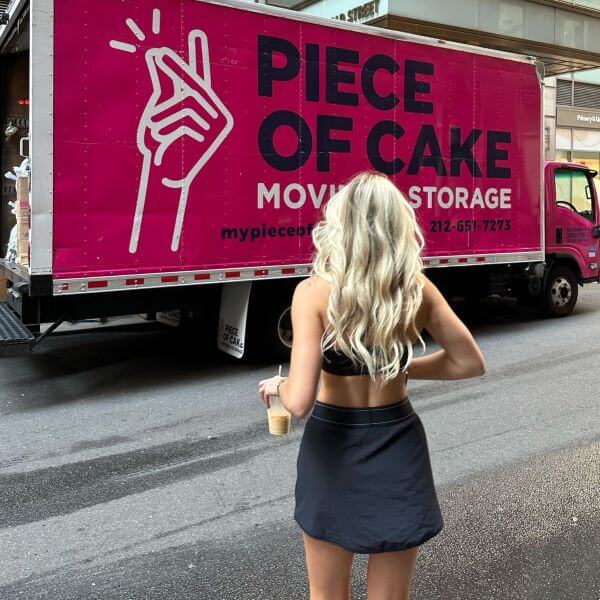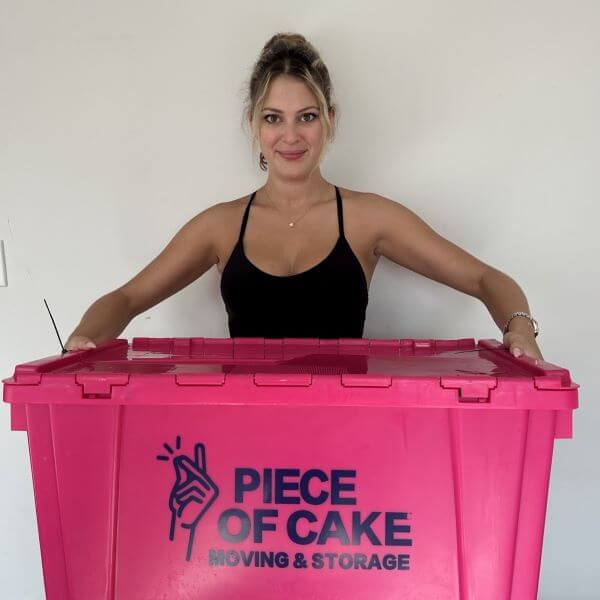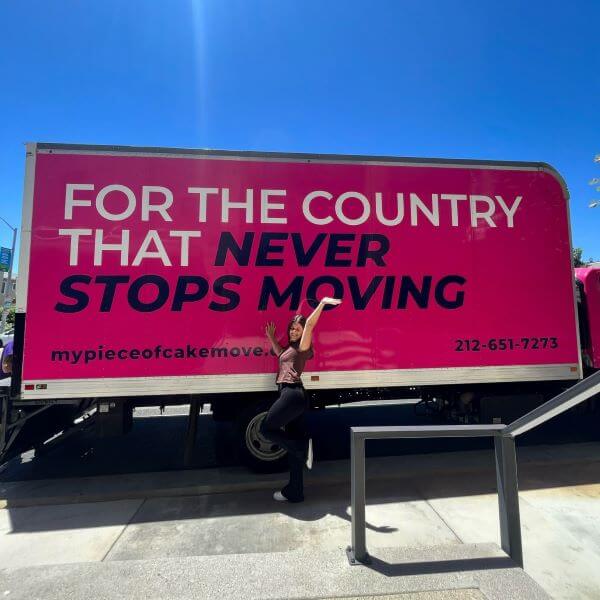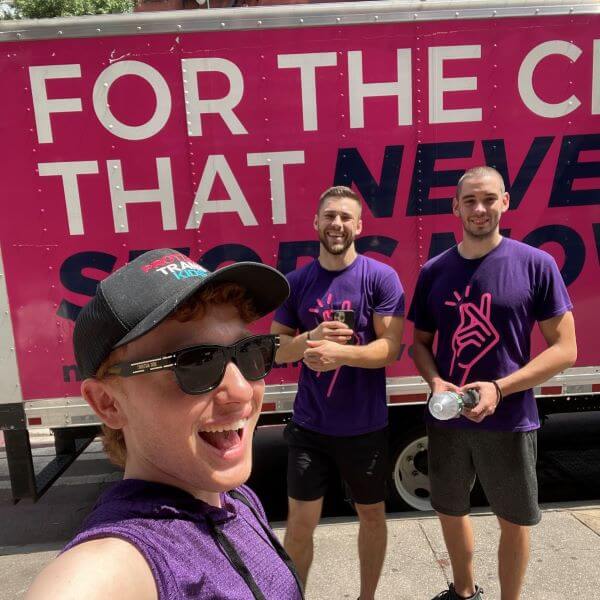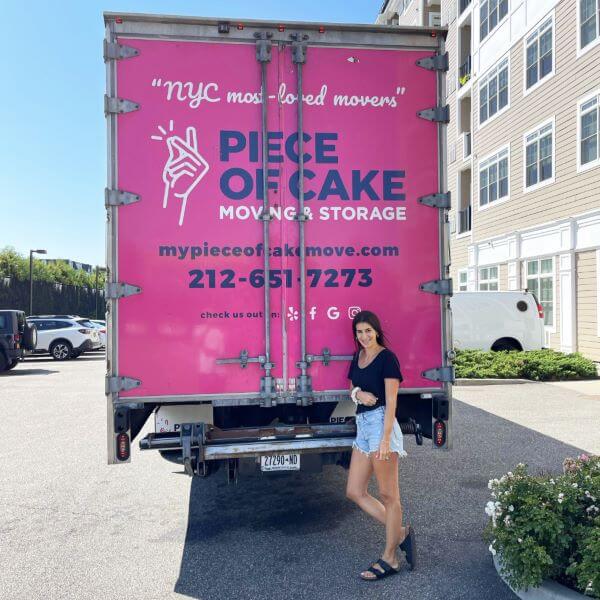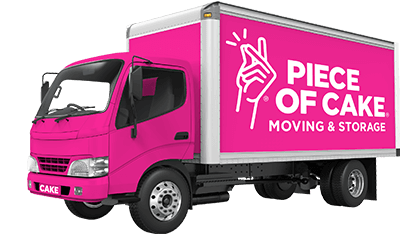 Just what you were looking for?
MAKE YOUR MOVE!