Sign up and help your clients save on their moves while you also earning $$$
Fill out the form below to join our Broker Referral Program
[[[["field15","equal_to","Walk up"]],[["show_fields","field16"]],"and"],[[["field21","equal_to","Walk up"]],[["show_fields","field22"]],"and"],[[["field29","equal_to","Yes"]],[["show_fields","field31"]],"and"],[[["field29","equal_to","Yes"]],[["show_fields","field32"]],"and"],[[["field6","equal_to","Residential"]],[["show_fields","field9"]],"and"]]
keyboard_arrow_leftPREV
NEXTkeyboard_arrow_right
Partner with NYC's #1 mover
Help your clients while also earning unlimited broker referral commissions
Partner with NYC's #1 mover
Help your clients while also earning unlimited broker referral commissions
Sign up and help your clients save on their moves while you also earning $$$
Fill out the form below to join our Broker Referral Program
[[[["field15","equal_to","Walk up"]],[["show_fields","field16"]],"and"],[[["field21","equal_to","Walk up"]],[["show_fields","field22"]],"and"],[[["field29","equal_to","Yes"]],[["show_fields","field31"]],"and"],[[["field29","equal_to","Yes"]],[["show_fields","field32"]],"and"],[[["field6","equal_to","Residential"]],[["show_fields","field9"]],"and"]]
keyboard_arrow_leftPREV
NEXTkeyboard_arrow_right
The power of our
partnership
Finding a new home is only part of your client's challenge. Their real estate journey also includes the often dreaded moving day. The great news is that's something you can help with too.
Stand out from your peers and offer your clients a complete broker experience with your own unique moving promo code and partnership with Piece of Cake Moving & Storage.
NYC brokers trust us with their clients and their reputation. Offer your clients the ultimate broker experience with your very own Piece of Cake moving partnership and broker promo code.
Your clients will receive a 10% discount on their moving cost, while you also earn a referral payment of 10% of the total cost of every completed move. It's a win win and a partnership without earning limits.
How our
Broker Referral Program

Works

Rest assured that your clients, and your reputation will be looked after when you partner with us.

We'll take care of all the admin associated with our partnership. We will organize and manage your clients move, while also ensuring your unique POC promo code is applied to your clients move for their discount and your referral fee commission.

There's nothing to do after you sign up but share your Piece of Cake promo code and wait for your checks to arrive.

How our hassle free Broker Referral Program works;
Zero cost to register and participate

No contract or obligation

No cap on promo code use and referral earnings

Referral commissions are paid at the start of every month via certified bank check, directly to you, only on previously completed moves

Dedicated Piece of Cake Broker Program representative to provide consistent support to you and your clients
Local Moves = 10% discount off clients local moves within a 350 mile radius

Local Moves = 10% referral payment as percentage of clients completed move cost

Long Distance = 5% discount off clients long distance moves outside of a 350 mile radius

Long Distance Moves = 5% referral payment as percentage of clients completed long distance move cost
Sharing is caring – Unlocking your Piece of Cake Promo Code
Sharing is caring – Unlocking your Piece of Cake Promo Code
Our Referral Program team will be your single point of contact as they support the partnership, track use of your promo code and create marketing material including:
A unique Piece of Cake discount promo code to share with your clients
An Instagram Piece of Cake co-branded promo code tile to share on your feed
Once a move is complete we consolidate your monthly referral moves and issue your referral fee payment at the start of next month.
Limitless earnings for you!
There is no cap on referrals. Even modest bookings provide thousands of dollars in payments per annum. Let's look at the math. 10% of 2,000 is $200. 10% of $5,000 is $500. Working with an average, if you refer us to just one customer who completes a move each month, with an average move or storage job value of $3,000 per month, your reward payments would be $3,600 a year.
100's of NYC brokers love our
Broker Referral Program

Samantha Cohen
Compass
"I've been using the Piece of Cake Broker Program since the pandemic closed New York in March and I've had many thank you notes from clients after their move, about how great Piece of Cake was. You want to have confidence you're partnering with a company that cares about their customers and I'm really pleased that's how they feel too"

Cindy Lou
Corcoran
"Partnering with Piece of Cake gives me an extra tool to promote my business and I'm happy I can keep helping clients after they closed a sale or signed a lease. It helps me maintain a stronger relationship with my clients"

James Wilson
Douglas Elliman
"I appreciate the individualized support as you go, having one point of contact that I can brief on for any specific client needs. The team at Piece of Cake is an extension of mine."

Dhruv Advick
Sotheby's
"My reputation is important to me and I absolutely trust the team at Piece of Cake with mine. They are very detailed, always on call and their movers constantly wow my clients with their work ethic and professionalism."
Our customer's ratings speak for themselves
As NYC's
highest rated moving company

, we have made moving an enjoyable experience.
785 Google Reviews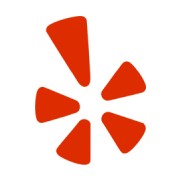 803 Yelp Reviews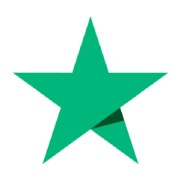 653 Trustpilot Reviews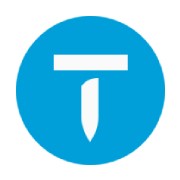 212 Thumbtack Reviews
Don't just take our
word for it, see our
customer reviews
Don't just take our word for it, see our
customer reviews
Excellent service from start to finish. Crew was on time, courteous, and not a single thing broke in transit. They were very helpful and took pride in what they did. Pricing is transparent, and everything was well documented and staff was highly responsive.
K G.
Brooklyn, NY
April 15, 2021
Excellent service from start to finish. Showed up exactly on time, helped pack everything fully and unpacked upon arrival. Couldn't ask for a better service. 5 stars, would recommend to anyone. Had very heavy tools and even delicate items, everything was cared for fully. Thank you guys!
Joe S.
New York
January 18, 2021
These guys are incredible. The movers are friendly, thorough, and extremely fast. In multiple situations, they went above and beyond, offering a level of help and service I've never seen in a moving company. Even from the get go, the communications was fast, clear, and concise. They truly made moving into a six story walk up a piece of cake. I couldn't recommend them highly enough, and I actually felt happy when I tipped them and was able to thank each mover individually. 5/5 stars without a doubt.
Alexander C.
New York, NY
March 19, 2021
From the very beginning, Piece of Cake was truly that to work with. Daniel could not have worked harder to make sure that I felt comfortable and that I had my moving anxieties eased. He was incredibly responsive to all of my questions and accommodated all of my estimates with fair pricing. On the day of my move, PoC was in touch with me before, during, and after my move to make sure everything was transparent. My movers were polite, professional, and efficient. I will 100% use PoC for my future moving needs.
Courtney T.
New York, NY
March 30, 2021
Moving really was a 'piece of cake' with this company! They gave me a competitive quote and a breakdown of what it involved. They were communicative throughout the process, knew about insurance matters that I wasn't aware of, gave me a time window and stuck to it. The two moving guys who arrived were polite, super efficient, and fast. Everything was done as well as it could be, thank you!
Kristina B.
Brooklyn, NY
January 26, 2021
Amar was wonderful. Truly a piece of cake! They have team members who check in with you during the move to make sure you're happy as well. 5 stars all the way.
Soy C.
New York
April 5, 2021
Incredibly professional movers from beginning to end. The initial call and communication before the move was by far the best from anyone we talked to in the city. They even checked in during the move to see how it was going! The guys were very quick and careful with all of our things, very courteous and professional.
Bria
United States
March 23, 2021
These guys really are incredible and deserve the high ratings they receive; I never thought I'd say that about a moving company. The entire experience was great. The customer service was amazing, they were always super responsive in answering any questions on calls or emails. The price was exactly what they quoted and was competitive compared to others I received. The movers were on-time, very quick and professional. I would absolutely use them again and highly recommend them.
Geoff M.
New York
April 3, 2021
Honestly amazing!! They movers we're great and efficient and stuck to the price quote. They took great care of our things. Would absolutely recommend
Patricia B.
United States
February 9, 2021