Piece of Cake Moving & Storage Ranks #104 on Inc. 5000, the Fastest-Growing Moving Company in the U.S 2022
NEW YORK, August 16, 2022 – Piece of Cake Moving & Storage New York's fastest growing and highest rated moving company, ranked 104th on the 2022 Inc. 5000, making it the fastest growing privately owned moving company nationwide, 7th fastest in the logistics & transportation industry, and 11th fastest growing company in New York City.
The companies on the 2022 Inc. 5000 have not only been successful, but have also demonstrated resilience amid supply chain woes, labor shortages, and the ongoing impact of COVID-19. At #104 on the list, Piece of Cake's three year revenue grew by 4,174%.
"As New York and the country's fastest growing moving company, I'm so proud of our team and the work Piece of Cake has done to keep our city and country moving," says Voyo Popovic, Founder & CEO of Piece of Cake Moving & Storage. "Within a traditional industry, we've created a business built around an unmatched customer experience and an internal business culture that prioritizes our people."
Piece of Cake Moving & Storage averages more than 100,000 moves a year. Founded in December 2017 by Piece of Cake's CEO Voyo Popovic, at the age of 24 with 1 truck and the ambition to build a company that authentically cares about customer service. Since then Piece of Cake has become one of New York and the country's most beloved movers, quickly expanding from the New York Metro area to South Florida and California.
"The accomplishment of building one of the fastest-growing companies in the U.S., in light of recent economic roadblocks, cannot be overstated," says Scott Omelianuk, editor-in-chief of Inc.
Complete results of the Inc. 5000, including company profiles and an interactive database that can be sorted by industry, region, and other criteria, can be found at www.inc.com/inc5000.
---
Ready to make a move? Get in touch today for an obligation-free guaranteed flat price moving quote.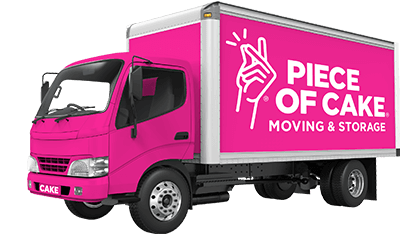 Just what you were looking for?
MAKE YOUR MOVE!