Storage Options in NYC
This guide will help find the best storage solution in NYC for your storage needs.
There's been an increase in demand for storage in NYC in the past few months and that trend shows no sign of slowing.
You may be leaving New York City temporarily, moving in with family, downsizing or taking a short term furnished apartment while you consider your next move. Other New Yorkers have put items into storage to accommodate their Work From Home setup, or create more School From Home space.
Whatever the reason, there are several ways to find a storage solution that will meet your requirements.
We've pulled together our quick guide to choosing the best option for your storage needs and getting your things there in the most efficient way.
Storage for your needs
The duration and need for storage solutions:
Emergency storage is a short term measure, typically for a few days or a couple of weeks. You might be in between homes and waiting for your next lease to begin. This is often an option during last minute or long distance moves, when you may be in a hotel for a few days while you finalise a lease or take more time house hunting. In this situation it is best to use a moving company that also offers storage options as they will be able to store your items between pick up point A and B as you're dealing with very short time frames.
Short term storage describes a minimum of a few months in a storage facility and provides a medium term solution if your next move is a little unclear. You need some flexibility or have some items you need to be temporarily stored. We've seen many professionals and families move to their weekend or holiday homes outside of New York take this option, given they're not sure when they might return and want to keep their options open.
Long term storage is typically chosen for items that need to be housed anywhere from 6 months to many years. This can range from a household of items, to heirlooms you need held in secure space or a few boxes of documents that shouldn't be disposed of and are better managed in a separate location rather than cluttering your home office.
Knowing what time frame you need will help you decide what storage solution best suits your needs.
Storage Options in NYC
Once you know your storage needs, your budget and flexibility will help you decide how to get your belongings there. There are three main approaches to consider:
1. Moving and storage services in one
Arguably the easiest process is using a moving company that also has safe storage options.
Finding a moving company that can also provide storage means they will pick up and move your items from your pick up location and place them into their storage facility. You do not have to worry about dealing with a second provider and coordinating between the two.
Moving companies like Piece of Cake, can provide secure storage at affordable rates so you don't need to deal with a second set of hands in the process and you have the help of a professional consultant to plan both aspects of your move.
If you choose this 'move + store' option, you can rest easy that any professional mover will also provide full insurance options for your items and be able to facilitate the Certificate of Insurance for your new building. All moving and storage services covered in one.
This enables you to manage your move and storage process remotely with one vendor, keeping it simple and stress free. Movers will also wrap your sofa and other soft furniture like mattresses before they leave your home, so they're dust free when they come out of storage.
Most moving and storage companies offer warehouse style storage where your items are loaded and unloaded into a secure warehouse. They are securely organized and stored with many offering security measures such as video surveillance. It's an increasingly popular option in which each pallet is wrapped once it is loaded and organized in a private and secure facility with 24/7 monitoring. With warehouse storage you do not have a key to a storage unit or daily access to the storage facility. At these facilities you can't visit your items inside the warehouse while they're stored but arrangements with the company will enable you to have your items removed on demand. This normal takes 2-3 business days after you notify them, often in writing.This is a simple process but you will need to make sure you are aware of the terms and conditions of the storage contract when and how you can access your items when they are in storage and if an access fee applies.
The benefit of warehouse storage is that it's more cost effective and you can have confidence in the delivery of your items. They are your belongings so if you do need them moved out of storage or you need a one item from storage and your items are warehoused you need only request a storage visit or drop off from your moving and storage company. Due to the increasing popularity of this option, only a few moving and storage companies offer individual storage units where you can access your items directly, as well as the warehouse option outlined above. If you plan on not needing to access your items often, warehouse storage is a great option.
2. The DIY approach and self storage units
If you are only keeping a precious few items and documents such as financial records for safe keeping, and need constant access to your items consider self storage unit storage facilities. These storage facilities allow you to DIY drive in with your own rented truck or your nominated moving company to drop off or pick up your items from your storage unit.
You can call ahead and book your storage bay or locker to coincide with your move day, just keep in mind some storage facilities currently have wait times of several months due to increased demand.
Once you're booked and check in at the front desk to pick up your keys and finalise any payment, you'll be directed to your bay and can use their complementary trolleys to help you load small items such as boxes and desks.
If loading your storage bay yourself, aim to put the least used items at the back of the unit and heaviest items on the ground. Stack the same sized boxes together, and do not stack them higher than your head. You also want to avoid placing boxes or heavy items on soft furniture such as mattresses as they're likely to leave an indentation over time.
If you've hired movers to get a large amount of your belongings into storage, they will do all the heavy lifting once you have checked in at the front desk and shown them your unit. They will look at the size and height of the space, and together you can determine what is the best way to store your furniture.
Once your movers have finished filling the storage unit with your items, it's time to lock it up securely and consider tipping your crew if it was a job well done.
3. Storage warehouse only companies
There are now also 'storage only' companies, that offer a service to pick up and deliver your belongings back to your nominated address as you need. As they will not wrap and protect your items in curbside pick up services, the protection and wrapping of your items before you load them onto the footpath is entirely up to you.
Be mindful also, when you're ready to move your things out of storage, if your delivery address is in another city, or another state it will be outside their delivery service area. In this case you will still need to hire a moving company to transport them from your home to your next address as those are the services of a moving company.
These 'storage only' companies will move your items in and out of their storage facility but do not offer complete moving services including white glove packing and custom crating.
Storage FAQ's
Please find the replies to most frequent questions about storage solutions below:
What to consider before moving into a storage?
If you're doing some research to determine what storage company and option is right for you, some of the factors to consider include:
The cubic square footage your items will occupy
A unit versus warehouse storage
Location of your storage facility
Access to your belongings including delivery on demand
Security and video surveillance
Insurance options
Minimum periods in each type of contract
Notice required to access your things
Whether your items can be delivered to a different location including a new city
The billing and deposit process
Generally, individual storage units in which you have 24/7 access to your belongings are pricier than warehouses where your storage company will keep your items until you need them delivered on a certain date.
Having your own storage unit means you can access your items while they are housed onsite, until you're ready to take them back. In many cases you need to give written notice 3 or more days in advance to book their removal from storage. Whatever the agreement conditions, be sure to ask about them upfront before you decide which storage provider to choose, and that they fit your needs.
How much storage space do I need?
The best first step in preparing your items for storage is reviewing your belongings and removing anything you no longer need. Whether you recycle, dispose of or donate your unwanted belongings, this step helps ensure you aren't paying for storage you don't want.
Once you're clear on what is in the 'must take' pile, list all your inventory including the furniture, number of boxes, suitcases and oversized items like art or TV screens.
With a clear view of your inventory, you can start to get estimates on the storage options and the size of the space you need when you decide to get quotes from a moving and storage company, a storage only facility or a warehouse storage facility.
To get a storage quote from Piece of Cake Moving & Storage click here and fill the form or call us at (212) 651 72 73
If your items are stored in a warehouse with a moving and storage company, or a storage only warehouse company, you do not need to worry in advance about what sized storage unit you need to reserve to ensure there is enough space for your belongings in it.
When you items are stored in a large warehouse, your quote is based on the inventory of your belongings i.e. your furniture, boxes and suitcases combined. Your customer service representative will calculate the total cubic square feet of your items together with you and you won't be paying for space you don't need.
Your monthly storage fee is calculated on the Cubic Foot of your items, with sales tax per month added. The rate of your monthly storage fee should be fixed on the day you book so you can have certainty on the monthly rate to budget for.
If you select the option of a self storage unit and locker you will be paying for the space regardless of how many items you put into the storage facility. In this case you will need to know how much space you need and how much space your items take up.
As an indicator, a one bedroom apartment might require a 10' x 10' foot unit, which amounts to 100 square feet or the size of a small garage. If that unit has 8 foot ceilings, that 100 square foot capacity expands to 800 cubic feet of packing space. Ceilings can vary from unit to unit within a single facility, and the shape of some units can be irregular. Feel free to ask for a floorplan in advance if you're taking this option.
How to pack items for storage safely?
Preventing damage to your items while they're in storage and being transported comes down to smart packing.
As a rule of thumb, heavier items should be packed into smaller boxes, and lightweight items can be packed into larger boxes.
Some packing tips to consider include:
Using sturdy packing supplies, appropriate for moving and ensuring they are free of tears and damage
Lining boxes with plastic sheeting or packing paper to help prevent moisture from impacting the base of your box.
Packing items that are clean and dry, they will be boxed up for a while
Placing heavier items in the bottom and lighter items towards the top
Avoid overpacking your boxes, use packing paper to pad the top before you seal it closed
Filling the gaps around irregular shaped items to prevent them moving during transportation and being damaged
Avoid storing items in plastic bags as they can hold moisture and grow mould over time
Individually wrapping breakable items such as plates, glasses and vases
When disassembling items or removing attachments such as hooks, store them together in small zip lock bags and label clearly
For long term storage, using wood and leather conditioners before wrapping them to help protect surfaces
Setting aside your boxes of breakables and ensuring they're clearly marked as fragile.
Picture frames and mirrors are at a high risk of breaking, if you don't have large boxes to store them in, tape an X shape over the glass with packing tape and wrap them in bubble wrap with corner covers
Labelling in great detail. It will really help at the other end!
What items can not go into warehouse storage?
You should always check with your storage company on the items you can not store in their facility. Especially in warehouse storage options.
Some of the items that are usually prohibited are:
Live Plants
Dangerous chemicals and substances
Weapons
Illicit drugs
Live animals
What do I need to know about monthly storage fees in NYC?
Now that your things are safely under lock and key, all you need to do is maintain your storage agreement and meet the monthly fee storage fee on time.
Monthly storage fees are subject to Sales Tax in New York City and most states. If your storage items change, such as moving new items in or doing a partial move out, you should expect the cost of storage to be adjusted. It's worth noting storage fees are not prorated, in most cases you cannot have a refund for days not used.
In extreme cases when storage fees are not paid, storage companies can dispose of and auction your items depending on their terms and conditions, and the state in which your items are stored. While this is a scenario all storage companies want to avoid, storage space is in high demand and businesses need to cover the operational costs of storing items that are not being covered by their monthly storage fee. An auction of these items enables storage companies to recoup some of their losses, or they may choose disposal if the items have little value.
One safeguard against this scenario is to ensure you have up to date contact information with your storage company and you engage with them on your timing and hardship issues.
It is important that you understand the billing terms and conditions of your storage option as you will be bound to these terms and conditions by law.
With all the considerations above it's worth choosing a professional and reputable storage provider, where you know your items will be safe. Storage is often a stepping stone to your next chapter, make it a seamless one and land at your next destination with some much needed and much loved belongings around you.
---
Ready to make a move? Get in touch today for an obligation-free guaranteed flat price moving quote.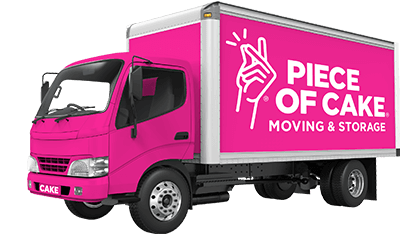 Just what you were looking for?
MAKE YOUR MOVE!