Moving day in NYC: Now and then
Moving can be a sort of controlled chaos even in the best of situations. Imagine if you had to plan and execute your move in the city on one day of the calendar year only… and at the same time that every other New Yorker had to move.
You go to book a moving truck and there's none available. You shop around for cardboard boxes but there's a serious shortage. If it's hard to fathom, you may be surprised to learn that there was a time in NYC's history where Moving Day was scheduled on one singular day of the year: May 1st or May Day.
This practice of leases ending on the first day of the month in May is said to have started in the colonial times and persisted until just after World War II.
Growing your appreciation for how far the process of moving in the city has come over time can help you truly appreciate the options you have available to you when it comes to relocating.
Keep reading for more on the historical highlights that have brought us to the modern day of moving in the city that never sleeps.
About Moving Day
What is known about this day is that the practice involved having rental leases throughout the city expire at 9 am on May 1. The day was also closely linked to Rent Day, occurring annually on February 1, where landlords would let tenants know of the rental price for the next year. This gave tennants several months to decide whether they would stay in their current unit or move on Moving Day.
On May 1, the streets were bursting with horse-drawn carriage traffic and mass chaos ensued as people scrambled to get their personal belongings to their next destination. Those who operated carts to haul items were in high demand, and as a result, cart operators raised their prices sky high as well.
NYC Moving Day Historical Highlights
When the tradition began is unclear — some attribute the practice to the English May Day celebrations, while others believe it originated as an anniversary custom to commemorate the date the Dutch settlers started their journey to America.
The following are a few highlights in the practice of NYC's Moving Day that lasted over 100 years:
Mid-18th Century:

Observing moving day was said to have already been an accepted custom for some time.

1823

New York State passed a law mandating that housing contracts must be valid until the first day of May.

1890

Laws were passed to regulate prices and discourage price gouging among those who operated horse-drawn carriages to haul personal belongings.

1905

The New York Times reports that moving processes had been modernized to a point that Moving Day is "down to a science."

1920s

As challenges to the leasing laws increased to the singular moving day, the practice of ending leases on May 1 began to dwindle.

1945

The laws around moving day ended at about this time, influenced by the housing shortage following World War II where a newspaper headline stated "Housing Shortage Erases Moving Day." As a remnant of the practice, there are still commercial leases that end on May 1.

Today

With no laws that bind your lease in the same way, you may make your next move around May Day or at a completely different time of the year in NYC.
The modern moving process allows for flexibility in ways New Yorkers from a bygone era did not know. Now, you don't have to settle for anything less than the best in professional moving services and at a cost that won't break the bank.
To get both, you won't have to look any further than Piece of Cake Moving and Storage to meet your needs moving in, out, or around NYC — no matter the date of your relocation.
Our experienced moving consultants and expert moving professionals are available 24/7/365 to help make arrangements for your NYC move. Even though moving day in NYC may not have the same city-wide hustle and bustle process it once had, we'll make sure your next moving day is hassle-free.
---
Ready to make a move? Get in touch today for an obligation-free guaranteed flat price moving quote.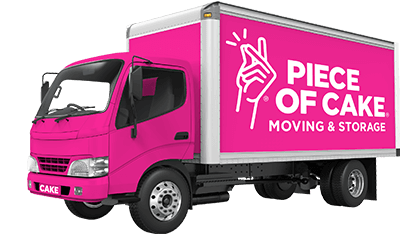 Just what you were looking for?
MAKE YOUR MOVE!