Win a MIRROR when you move with us this February 2022
Move in February 2022 to win a MIRROR, the home gym valued at $1,200
Move and get moving with your very own MIRROR. Start the new year in a new home and with a healthier you. So if you need another reason to move with us besides being NYC #1 and most loved mover, here it is.
To be eligible to win you must be a Piece of Cake customer who has a booked move and moving date in February 2022. Your move must also be performed in February 2022. The winner will be announced on the 1st of March 2022.
Now you can have your cake and eat it too!
Terms and Conditions of Piece of Cake Moving Mirror Lucky Draw Competition
The prize https://www.mirror.co/shop/mirror-basic valued at $1,195.00 USD
To be eligible you must be a Piece of Cake customer who has a booked moving date in the month of February 2022, your move must also be performed in the month of february 2022. If you have a booked move for February but have posted your moving date post February 2022 you will not be eligible
Moving service customers which are eligible to win include local NYC, storage move in and Long Distance customers.
Moving services customers who are not eligible to wine include local FL and storage move out customers.
Your name and customer reference number are automatically submitted into the lucky draw competition if you meet the above Piece of Cake moving customer criteria.
Piece of Cake Moving & Storage will announce the winner on the 1st of March via social media and direct email to the customers details.
The prize will be delivered to customers from the manufacturer The Mirror. The winner c is responsible to provide the correct shipping address.
Piece of Cake is not responsible for shipment and waiting time for the prize, The Mirror to be delivered.
---
Ready to make a move? Get in touch today for an obligation-free guaranteed flat price moving quote.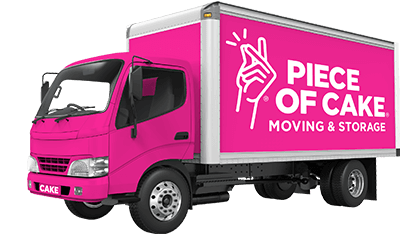 Just what you were looking for?
MAKE YOUR MOVE!