2021 Makin' Moves Report
This report analyses data from over 35,000+ moves that Piece of Cake facilitated in 2021.
New York you made some big moves in 2021
The 2021 Makin' Moves Report is the first annual survey of moving data and trends issued by Piece of Cake Moving & Storage, NYC's fastest growing and highest rated moving company.
For The City That Never Stops Moving, Piece of Cake has proudly provided local and long distance moving and storage services during the COVID-19 pandemic.
As an essential business Piece of Cake was among the first movers in the USA to provide contactless moving services. Piece of Cake Moving has been consistently vigilant about health checks of our movers, the sanitization of our trucks and moving equipment, offices and storage facilities.
This report analyses data from over 35,000+ moves that Piece of Cake facilitated in 2021, with additional analysis and anecdotes from internal customer surveys.
Compiled from customer move zip code data, the report dives into statistics and trends by neighborhood, borough, city, county, and state. What we found was that while more people were moving than ever before in 2021, that didn't necessarily mean that they left New York. In fact, the most common move New Yorkers made was within NY. Of course New Yorkers did also move out of state, our long distance moving data and trends can be found within this report.
In a unique moment in history Piece of Cake was trusted to keep New York moving.
What moves did New Yorkers make in 2021?

Download your FREE copy of the Makin' Moves Report.
Keep moving forward with our complete moving services
Whatever you need to move from point A to B, we will get it there safely.
24/7/365 Moving
The only moving company in NYC that offers any day and time moving services. No matter how big or small your move is we will move it.
Learn More
Local Residential Moving Services
We specialize in local residential NYC and New York State moves. We can move you across all of New York City's Five Boroughs and surrounding Tri State locations.
Learn More
Long Distance Moving Services
From NYC to Miami, California and Seattle we can move you to any state in the USA. With on time long distance delivery dates and safe packing we will get you settled into your new home quickly.
Learn More
Office and Commercial Moves
We can move your office overnight, on the weekend and during holidays to minimize your downtime. With full office packing and unpacking, your staff will be up and running the next morning.
Learn More
Small Moves
Need to move a few small items or moving out of a studio with minimal furniture? Do not lift a finger with our small move service.
Learn More
Our customer's ratings speak for themselves
As NYC's
highest rated moving company

, we have made moving an enjoyable experience.
1,168+ Google Reviews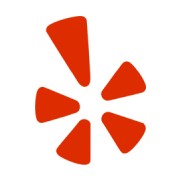 1,108+ Yelp Reviews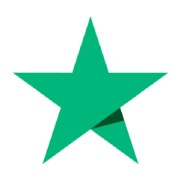 1,044+ Trustpilot Reviews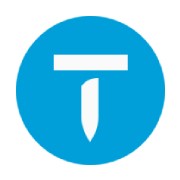 213+ Thumbtack Reviews
Don't just take our
word for it, see our
customer reviews
Don't just take our word for it, see our
customer reviews
Excellent service from start to finish. Crew was on time, courteous, and not a single thing broke in transit. They were very helpful and took pride in what they did. Pricing is transparent, and everything was well documented and staff was highly responsive.
K G.
Brooklyn, NY
March 15, 2022
Excellent service from start to finish. Showed up exactly on time, helped pack everything fully and unpacked upon arrival. Couldn't ask for a better service. 5 stars, would recommend to anyone. Had very heavy tools and even delicate items, everything was cared for fully. Thank you guys!
Joe S.
New York
February 18, 2022
These guys are incredible. The movers are friendly, thorough, and extremely fast. In multiple situations, they went above and beyond, offering a level of help and service I've never seen in a moving company. Even from the get go, the communications was fast, clear, and concise. They truly made moving into a six story walk up a piece of cake. I couldn't recommend them highly enough, and I actually felt happy when I tipped them and was able to thank each mover individually. 5/5 stars without a doubt.
Alexander C.
New York, NY
January 19, 2022
From the very beginning, Piece of Cake was truly that to work with. Daniel could not have worked harder to make sure that I felt comfortable and that I had my moving anxieties eased. He was incredibly responsive to all of my questions and accommodated all of my estimates with fair pricing. On the day of my move, PoC was in touch with me before, during, and after my move to make sure everything was transparent. My movers were polite, professional, and efficient. I will 100% use PoC for my future moving needs.
Courtney T.
New York, NY
March 3, 2022
Moving really was a 'piece of cake' with this company! They gave me a competitive quote and a breakdown of what it involved. They were communicative throughout the process, knew about insurance matters that I wasn't aware of, gave me a time window and stuck to it. The two moving guys who arrived were polite, super efficient, and fast. Everything was done as well as it could be, thank you!
Kristina B.
Brooklyn, NY
February 6, 2022
Amar was wonderful. Truly a piece of cake! They have team members who check in with you during the move to make sure you're happy as well. 5 stars all the way.
Soy C.
New York
February 2, 2022
Incredibly professional movers from beginning to end. The initial call and communication before the move was by far the best from anyone we talked to in the city. They even checked in during the move to see how it was going! The guys were very quick and careful with all of our things, very courteous and professional.
Bria
United States
January 30, 2022
These guys really are incredible and deserve the high ratings they receive; I never thought I'd say that about a moving company. The entire experience was great. The customer service was amazing, they were always super responsive in answering any questions on calls or emails. The price was exactly what they quoted and was competitive compared to others I received. The movers were on-time, very quick and professional. I would absolutely use them again and highly recommend them.
Geoff M.
New York
March 11, 2022
Honestly amazing!! They movers we're great and efficient and stuck to the price quote. They took great care of our things. Would absolutely recommend
Patricia B.
United States
January 24, 2022
Always ready to lend a hand, our

moving tips

and

FAQ

will help make your move day a smooth experience