Living in Oregon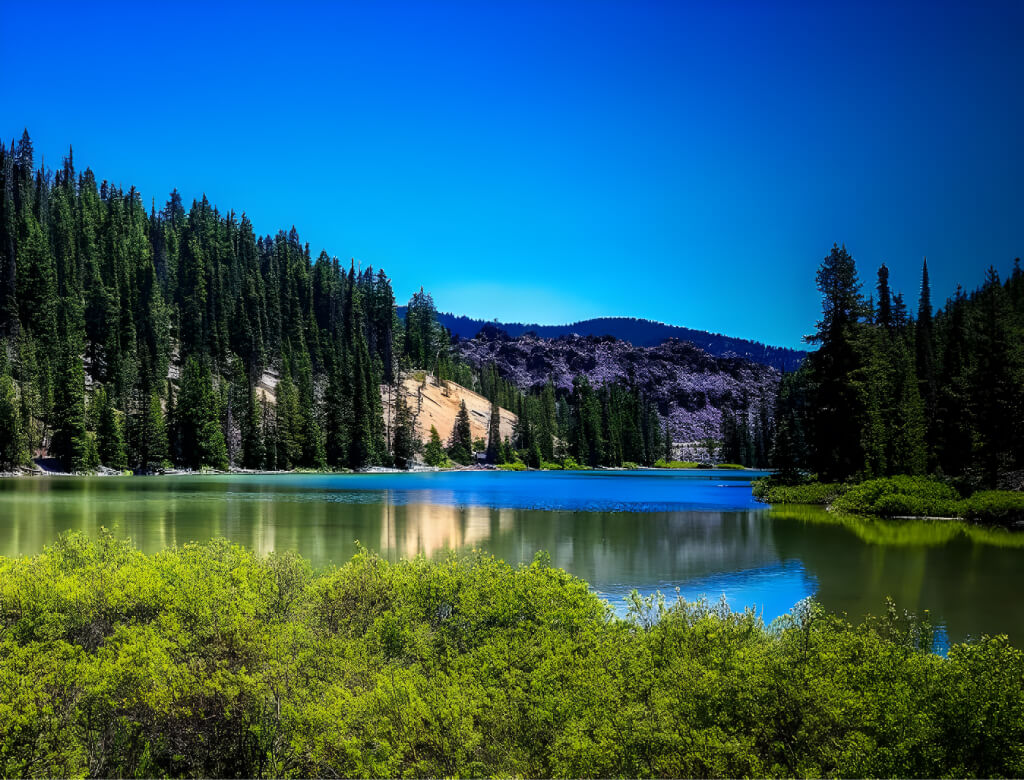 With its state motto that translates to "She flies with her own wings", establishing an Oregon address also means adopting a spirit of adventure. No matter what direction you're coming from, Oregon's got a lot in store to explore for new residents.
From the gorgeous outdoors, to uncorking the state's wine country, to learning about the tax rates, knowing more about the pros and cons about living in this state can help you get settled into your new Pacific Northwest home.
Quick state stats to know before moving to Oregon
You'll be residing in the state along with 4.2 million Oregonians. According to the US Census, just over 4 million people reside in the state as of July 1, 2021. About 20% of those are under the age of 18 and about 50% of the total population identifies as female. In terms of diversity, 86% of residents identify as white, 13% as Hispanic or Latinx, about 4% as Asian, and 2% as African American.
Politically speaking, Oregonians largely skew moderate to liberal. As it is often found to be a blue state, the majority have voted democratic in the presidential elections since 1988. About a third of Oregon voters identify as conservative.
The most populous cities in the state include Portland, Eugene, Salem, Gresham, and Hillsboro. Several of these cities are home to institutions of higher education, such as Portland State University (Portland), University of Oregon (Eugene), Willamette University (Salem). While Corvallis doesn't rank high on the cities with the most people, it is the home to Oregon State University which was recently ranked within the top 1.4% of universities worldwide.
Pros & Cons of living in Oregon
Pros of living in Oregon
#1 There's no sales tax.
Whether you live to shop or expect to pick up a few home items once you've successfully moved, you'll be happy to know that there is no state sales tax in OR. There is one minor exception about buying a car outside of the state, referred to as the vehicle use tax. That tax must be paid before the vehicle can be titled and registered in the state.
#2 It's fantastic for bicyclists.
There's a well established infrastructure in the state to promote and make riding your bike safe. Collectively, Oregonians on bikes are pedaling 44 million miles per year! So, if you prefer to tool around on two wheels, there's plenty of roadway for you to coast along. For reference, the city of Portland alone has 385 miles of bikeways!
#3 The great outdoors is in your backyard.
Some of the most awe-inspiring natural scenery may be a reasonable jaunt away. A remnant of the Mt. Mazama volcano, Southern Oregon's Crater Lake is the deepest lake in America. If you're itching for some history, you can step away from the computer keyboard and experience the real Oregon Trail like the early adventurers in the Western Migration, too. This is just a taste of what gems this landscape has in store for you.
#4 There's big industry here.
The main industries located in Oregon are ones that the outdoorsy and tech types can appreciate. They include Activewear and Outdoor Gear, Natural Resource Industries, Green Technologies, Advanced Manufacturing, High Tech, and Green Technologies. Some of the big industry names and employers can also be found in the state, such as Nike, Columbia Sportswear, Intel, U.S. Bank, and Wells Fargo.
#5 Voting is made easy.
Residents may register to vote up to 21 days before an election. Oregon has adopted statewide vote-by-mail making the civic duty more convenient while also bolstering overall voter turnout in elections. Ballots simply need to be dropped off in official drop boxes across the state with a postmark before 8pm on Election day.
#6 You can enjoy the bounty of a robust wine country.
Looking beyond Napa and Sonoma on the West coast, Oregon has 21 wine-producing regions in the state. It boasts world-class wine varietals to pique the interest of any palate. You can take in the varied views — from rolling hills to urban landscapes — while sipping on your glass of Oregon Pinot or Chardonnay.
#7 Take time to smell the City of Roses.
If you've prided yourself on your rose garden or simply your knowledge of the flower, you'll certainly appreciate Portland's International Rose Test Garden. It's home to over 10k individual rose bushes and over 610 varieties.
Cons of living in Oregon
#1 Buying a house is expensive and prices are on the rise.
The average cost for a home in Oregon, at over $400,000, is quite a bit higher than the national average at $291,700. According to Zillow, the cost of buying a house has gone up 20% just in the past year (2021)!
#2 Sun- and heat-seekers may not be thrilled by the Pacific Northwest climate.
The weather varies from region to region in the state. That said, adjusting your beach expectations is wise; coastal areas can have average temps of 50 degrees F (Fahrenheit) in the summer with half as much sunshine and 40 degrees in winter, but can be overcast and wet.
On the other hand, the northern central area of the state can have an average of 70F weather in the middle of summer and 30F in the winter. This part of the state gets about 10-20 inches of precipitation a year, spready pretty evenly across the months (with a bump up in the winter season). For those who are happiest when it rains, the PNW weather may be a great fit with it's slightly above average rainfall.
#3 You may want to consider the status of public schools.
If you're planning to live in Oregon with your children, knowing about the public school systems in the state is valuable. Informed by a number of metrics, Wallethub has ranked Oregon Public Schools 42 out of 50 states and Washington D.C.. The rankings were inclusive of quality and safety among K-12 schools in terms test scores, teacher-to-student ratios, dropout rates, and bullying among others.
#4 Plan on higher income tax rates.
The state doesn't tax on most items you might purchase, but it does tax income at a higher rate than some other states. The progressive income tax rate is a range from 4.75% up to 9.9%. Where you fall in the range depends on your take-home pay. There are only a handful of states with higher income tax rates.
#5 You can't pump your own gas.
Oregon is the only other state besides New Jersey that prohibits self-service at the gas pump. This may be a factor drivers want to consider if they are picky about how they gas up their vehicles.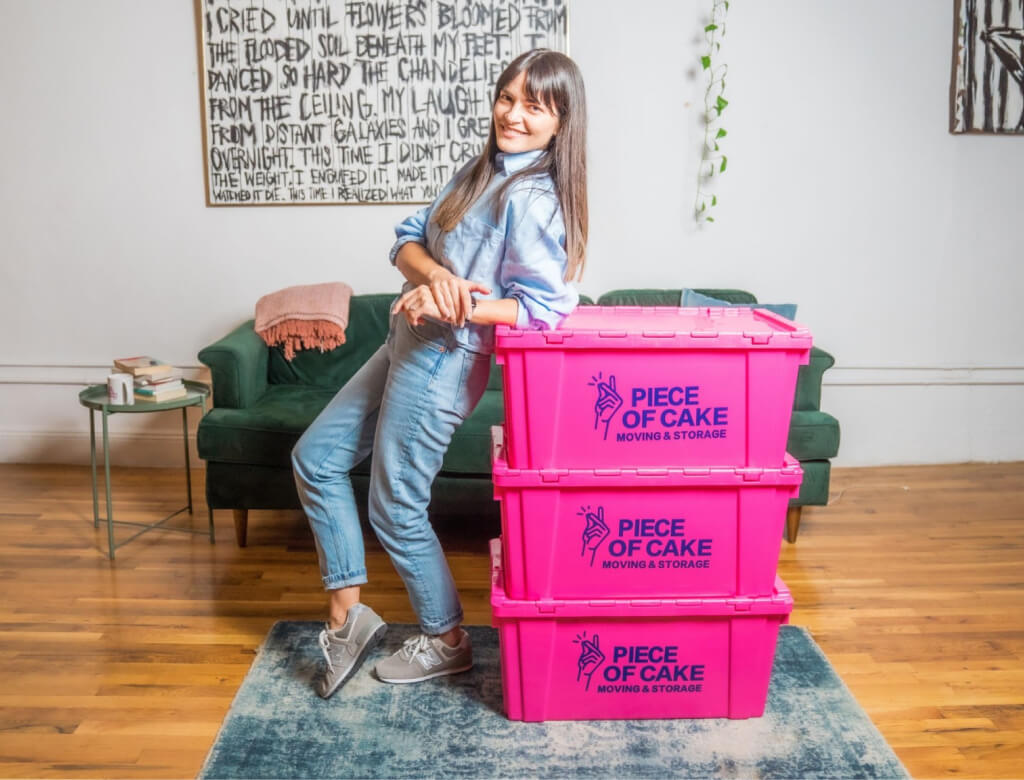 Ready to make your move to Oregon?
After weighing the pros and cons of your relocation, look no further than Piece of Cake Moving and Storage to assist you from initial move planning to the wave goodbye once your belongings are safely in your new Beaver State home. Our top-rated services, paired with our flat fee formula, won't leave you second-guessing your choice to work with us for your next move.
---
Ready to make a move? Get in touch today for an obligation-free guaranteed flat price moving quote.