How to disassemble furniture when moving
While preparing to move, tasks like disassembling certain furniture requires time and effort. If you have prior experience or feel confident about the task at hand, you can certainly take it on independently. You might shave off some dollars off the total cost of your move!
Before you unscrew any components though, you may take a moment to think about the big items on your move list that need to be disassembled, whether you have the proper tools for the job, as well as the time and skill to get it done.
If you're worried about doing it safely or are just doing it for the sake of saving a few bucks, then you might decide to go with the professionals — and some types of furniture may really require their assistance.
At Piece of Cake Moving & Storage, we practice precision and perfection for assembling and disassembling your furniture for your move.
It is important to know that the service of furniture assembling and disassembly may be part of your flat fee for some items; for other items, this will be considered an additional service and will incur a cost. At the time of booking, alerting your movers to any furniture that needs to be taken apart and put back together will allow them to let them know if it's within their experience and give you a fair quote for the service.
Before you Bring Out the Toolbox
There are certain factors to focus on before you start disassembling your furniture. Ask yourself: Is it worth taking all the large-sized furniture along? How wide are the doorways I need to pass through? Do I have the tools I need or where can I get them? Answering these questions would help you inform the task of taking apart the furniture you need to disassemble. Some additional steps to help you prepare include:
Measuring the furniture or items before disassembly so you can assess whether they'll fit through doorways and in the space that you intend for them at your new location.
Gather some tools: sealable zip storage bags or small containers (to keep screws and smaller bits together so you don't lose them), a screwdriver, a wrench, markers and/or labels. Add some other packing supplies and moving blankets to the list as well.
Find any manuals that came with your furniture to guide you in removing parts from the items.
Plan to keep track of the pieces for items you're disassembling. Take a component inventory of the items that you're taking apart. Keep everything labeled and make sure the smaller parts are stored together (in a small container or zip storage bag) so you will know where they came from!
Tips for Disassembling Various Types of Furniture
Many common furnishings may be a part of your shortlist for disassembling. That said, not all are made alike, and there's no rule of thumb that applies to disassembling each type. The following is meant to give you an idea of what might be necessary for taking apart common furniture items for your move:
Couches, Sofas, or Loveseats
Grab any cushions and covers that aren't attached and pack them in a box.
If you can, unscrew or detach the legs, armrests, and any other removable components.
Wrap these parts with moving blankets.
China or Display Cabinets
Pack up all the delicate glassware, dishes, knick-knacks, and the like stored within by wrapping them separately with packing paper or bubble wrap.
Remove any drawers and then any doors from the cabinet. Wrap them in moving blankets.
If the cabinet is large, you may try to see if you're able to separate the upper and lower sections to make it easier to move.
Wrap up the larger components in moving blankets.
Desks or Tables
First, empty out all the drawers in your desk or table (if they have them) and remove them.
Remove any glass elements. Cover them with bubble wrap or packing paper and place them in a box.
Use a screwdriver to unscrew the legs or other sections of the desk or table (if possible), particularly if they are pretty hefty.
Use a moving blanket to wrap the larger parts.
Beds
Remove any sheets, comforters, pillows, mattress, and box spring and pack them separately.
Take out any drawers from the bed and place their contents in a separate packing box.
Unscrewing the headboard and the sideboards of the bed.
Disassemble the bed frame in as many separate elements as you can.
Cover the larger components with a furniture blanket. Use bubble wrap for any smaller or fragile parts.
Dressers and Wardrobes
Empty all drawers, shelves, and cabinets.
Remove and cover them with moving blankets (especially if they're glass). Pack them separately in boxes with their respective labels.
Unscrew or detach any doors and remove them.
Cover the larger parts with a furniture blanket as well.
Making the Decision to Do-It-Yourself or Hire Some Help
It makes sense to find ways to make your relocation affordable. That said, attempting to take on tasks that are beyond your skillset or that risk damaging your furniture could end up costing you more in the long run. And, it's worth mentioning that moving some other large items, like appliances or grandfather clocks, are really best left to the professionals.
If you're feeling a little overwhelmed by disassembling your furniture for your move, you can trust our experts to disassemble and reassemble all types of furniture with care. Make sure to give us your full list of items when booking your move so we can properly help and quote you. Let us take the elbow grease out of taking apart and putting your furniture back together again so you can relax and get excited for your new space!
---
Ready to make a move? Get in touch today for an obligation-free guaranteed flat price moving quote.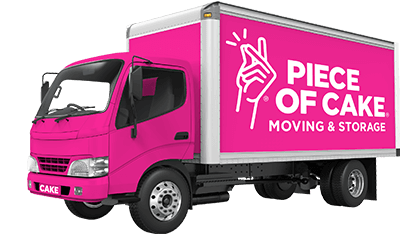 Just what you were looking for?
MAKE YOUR MOVE!