Best NYC Neighborhoods for 20-somethings
Planning to move to NYC soon? This metropolis is a playground, land of opportunity, and diverse cultural hub for young adults. Starting a career, continuing academic pursuits, or simply being in the middle of it all are reasons enough for making this city your home in your younger years.
That said, there's a bit more to it when it comes to securing an address in the city. There's certainly a number of neighborhoods in the five boroughs that really speak to those in their 20's — rich in sites, sounds, nightlife, and more. Figuring out your specific needs and what fits in your budget will help you narrow down the one that's the right fit for you.
Some factors to consider in deciding on a neighborhood
What's your unique criteria for a great neighborhood? Beyond age, everyone has their must-haves for their surroundings. What's generally hip and trendy may not ring your bell like it does for other people your age. So, getting clear on what types of amenities would make your life in NYC the most enjoyable will help determine whether you'll find your people, places, and things in a given NYC neighborhood.
What will your bank account allow? In addition to knowing the types of factors you're looking for in a neighborhood, knowing what you have available to spend on housing can also be a determining factor for the best fit. If maximizing your living space square footage means a lot to you, you may decide to prioritize neighborhoods that give you more space for your money. Or, if being in a desirable neighborhood will stretch your wallet, perhaps you can consider living with roommates to make the rent more affordable. In any case, it's key to keep your budget in mind as you make your decision on where to live so that you have enough to meet your obligations AND enjoy the city.
Great Neighborhoods for 20-somethings
In terms of proximity to where other young people live in the city, exciting events and amenities, and cost of housing, there's some neighborhoods worth considering in particular. As you determine your needs and what your budget will allow, you may want to research and check out these neighborhoods:
Financial District, Manhattan
Chelsea, Manhatta
Murray Hill, Manhattan
Astoria, Queens
Long Island City, Queens
Bushwick, Brooklyn
Williamsburg, Brooklyn
Financial District, Manhattan
Average monthly rent for 1-bedroom apartment: $3,850
Why it's a great place to live: Often called FiDi for short, this neighborhood is home to Wall Street and the New York Stock Exchange. It has a definite corporate vibe. But, to balance it out, it can have more of a residential feel. Plus, there's plenty of sites and events right within the area to check out. The South Street Seaport, formally the Fulton Fish Market, houses a fine collection of restaurants, bars, and shops — an easily accessible spot to meet up with friends or a date. Spots on Stone Street also serves up fresh flavors and delectable libations. To get where you're going and appreciate the space around you, you can take in the breathtaking World Trade Center Occulus. Doubling as an architectural wonder and a transportation hub, it makes access to other parts of the city a breeze.
Chelsea, Manhattan
Average monthly rent for 1-bedroom apartment: $4,950
Why it's a great place to live: This vibrant neighborhood has quite a bit going on amongst a mix of newer high-rise apartment buildings and brick walk-up apartments on quaint streets. Located on the southwest side of downtown Manhattan, it's urban vibes permeate the many local coffee shops, restaurants, art galleries, and bars. It's also more widely-known as an LGBTQ-friendly spot in the city. As you stroll around this neighborhood, you may take an urban hike into the High Line public park, converted from an elevated rail structure. Along the trail, you can take in elevated views of the city streets and even grab a treat from a local vendor. If grabbing a bite to eat and perusing unique goods sounds like a great afternoon (or date!), you might also consider the well-known indoor Chelsea Market.
Murray Hill, Manhattan
Average monthly rent for 1-bedroom apartment: $4,200
Why it's a great place to live: This downtown neighborhood is rife with young people — many of whom are recent college grads — seeking out a relatively affordable place to live that's in a great central location. Housing runs the gamut between high-rise condos and single family brownstones. No matter what type of place you call home here, you'll be excited to get a serving of the local flavor. If you know there's no such thing as too many dosas, you'll be just around the way from a number of Indian restaurants in the East 20s (streets), including Chennai Garden by Tiffan Wallah. Just a touch farther north in the East 30s, you'll run into Koreatown, where noodle joints and karaoke bars abound. When it's time to grab a libation, those who prefer their bar scene with few frills will rejoice at the options in the area. As a bonus, there are many cheap drink specials featured in the local sports bars, which could be a great place to catch up with co-workers after a long work week.
Astoria, Queens
Average monthly rent for 1-bedroom apartment: $2,150
Why it's a great place to live: This multicultural locale with affordable rents and many easily-accessible amenities is a place where young professionals flock to call their home. Much of the housing is multi-family, low-rise buildings. With the growing popularity of this part of NYC though, there are also a few high-rise dwellings. Getting to Manhattan is as easy as hopping on the N/W train or even biking across the Queensboro Bridge. Beyond where you'll live or your commute, this neighborhood won't let you down when it comes to things to do. Grab some tickets for an upcoming comedy show and have a laugh at Q.E.D. Alternatively, you can spend the day taking in the exhibits, or even a movie, at the Museum of the Moving Image. Or, pack a picnic and your swimsuit for a day at Astoria Park, which has the oldest and largest outdoor pool in the city! When it's time to pack it up for a day and grab a drink with your pals, you can order a cold one of the Czech variety at Bohemian Beer Garden.
Long Island City, Queens
Average monthly rent for 1-bedroom apartment: $3,425
Why it's a great place to live: This neighborhood has been growing in popularity among young folks for some time, which explains the growth in luxury apartment buildings with amenities (such as dry cleaning and a gym). As you venture out into LIC, you may find some time to explore MoMA PS1, the contemporary and experimental art location of the world-renown Manhattan museum. It's great for an afternoon visit or for their Warm Up summer concert series. Speaking of art, you can also check out the Noguchi Museum, dedicated to the works of famed sculptor, Isamu Noguchi. As far as nightlife is concerned, LIC has it all: from easy-going pubs, to rooftop cocktails, to nightclubs. While there's plenty to keep you occupied right in the neighborhood, getting to Manhattan for work or play is just about a 10-minute subway ride away.
Bushwick, Brooklyn
Average monthly rent for 1-bedroom apartment: $2,600
Why it's a great place to live: This neighborhood is driven by a distinct vibe that's inclusive of long-time residents and new inhabitants. It's lower cost of living may be what has enticed a younger, creative wave of neighbors moving in. Warehouses have been turned into art galleries and the streets are flanked with murals — much of which can be attributed to The Bushwick Collective. The Collective also hosts an annual block party with plenty of live music to enjoy. What's more: new bars, restaurants, and coffee shops are regularly popping up to check out and enjoy. One eatery that may be new to you is Bunna Cafe, a plant-based Ethiopian restaurant that's perfect for sharing injera with a date or a friend. If you're not sure what to wear to your dinner date, look no further than the hip vintage and thrift shops that are a-plenty in the area.
Williamsburg, Brooklyn
Average monthly rent for 1-bedroom apartment: $4,274
Why it's a great place to live: It's still a trendy place to be and live for young folks in the city, though rent has gone up in the past few years. There's plenty to explore at all hours of the day, much of it centering around Bedford Avenue (the shopping center of the neighborhood and the first stop on the L train). If you're hungry, you can check out Smorgusburg, a huge weekly outdoor food vendor festival, where you can sample the trendiest treats. For those seeking an artistic retreat, look no further than the Brooklyn Art Library. The Library features thousands of sketchbooks from people all over the world that you can literally check out and enjoy. Another spot folks flock to is Brooklyn Flea, a seasonal, weekly fair with antique and vintage items alongside handmade goods to feed, clothe, and decorate yourself in the manner fit for this quirky and hip part of the city. It could also be a great place to meet others that enjoy searching for hidden treasures!
Whichever neighborhood serves up the right flavor for you, Piece of Cake Moving and Storage will be there to help make your new address a home. With 5-star ratings and expertise in moving within the five boroughs, there's no better moving professionals to work with for your relocation to NYC. And we can help a little by providing moving boxes or plastic moving bin rental — or a lot with a complete packing and unpacking service. We even provide storage options for the items you're not ready to unpack in your new place. Working with us won't keep you up at night worrying about your move to the city that never sleeps
---
Ready to make a move? Get in touch today for an obligation-free guaranteed flat price moving quote.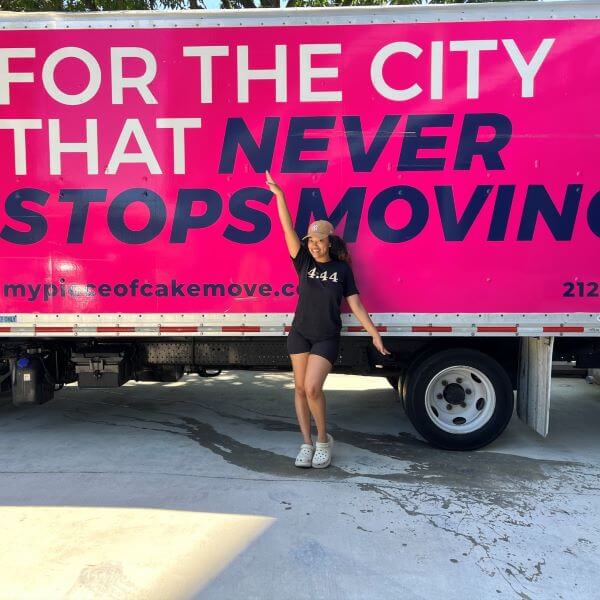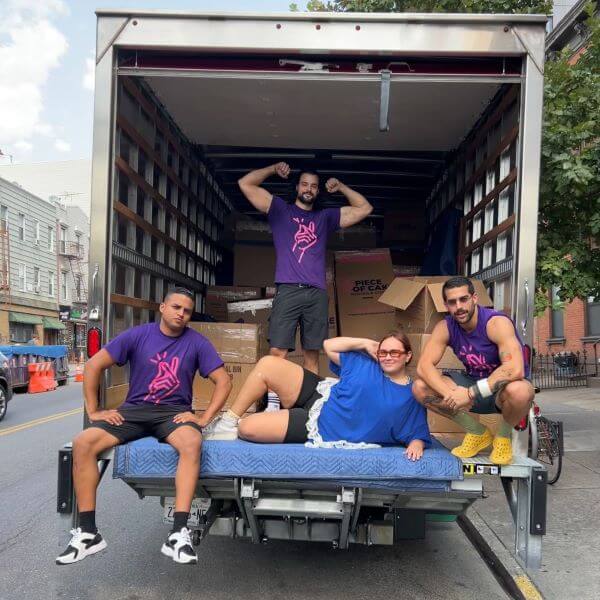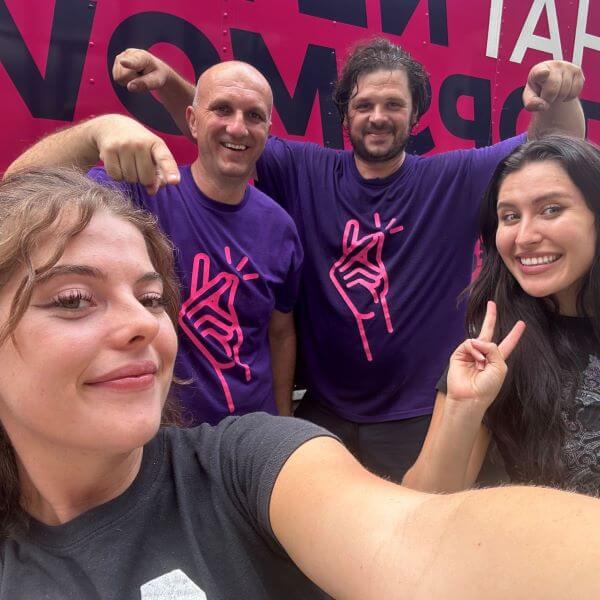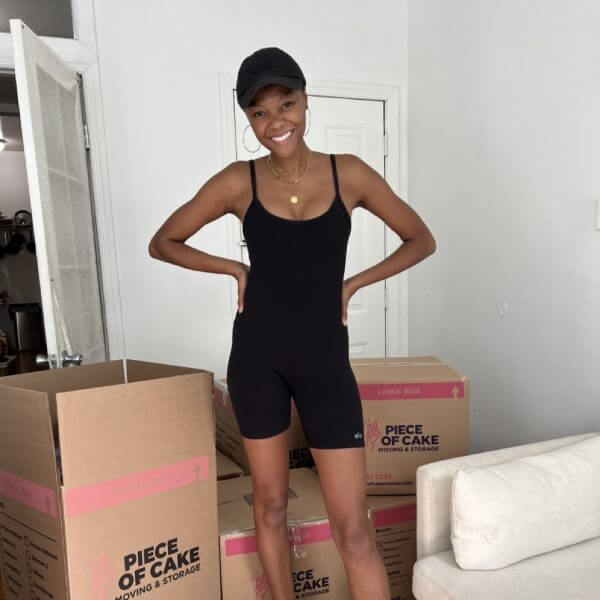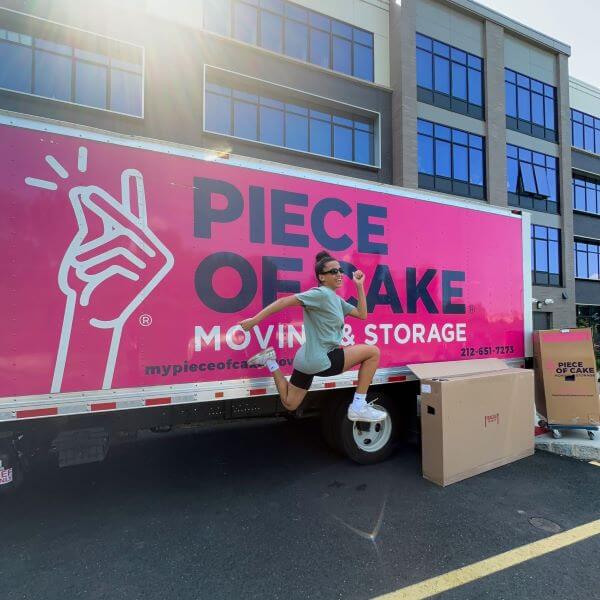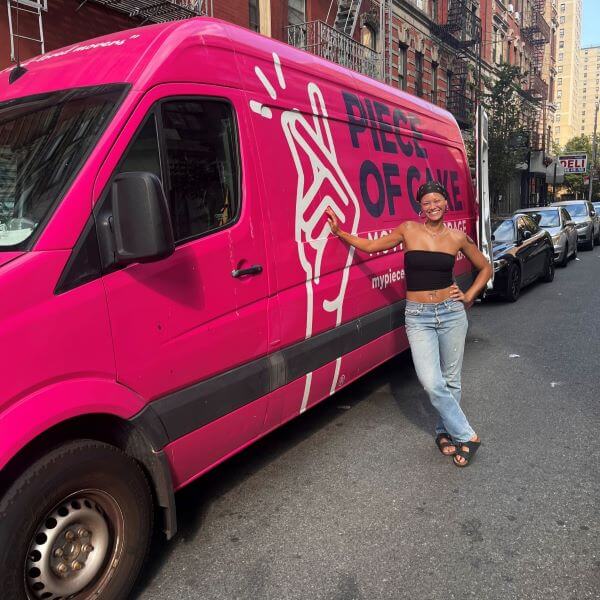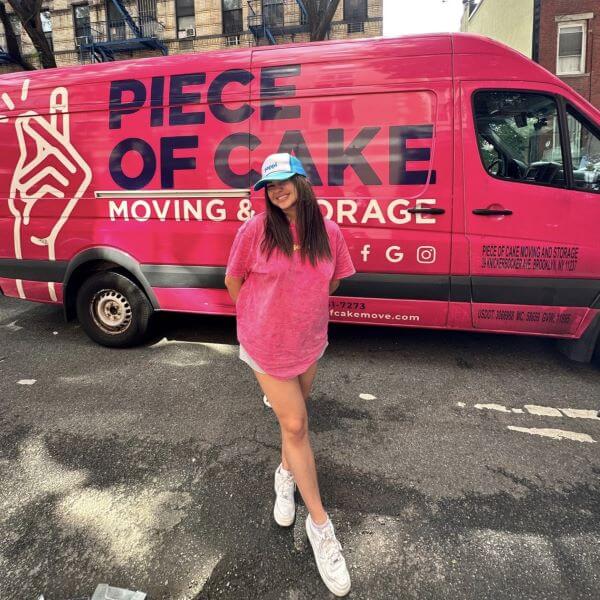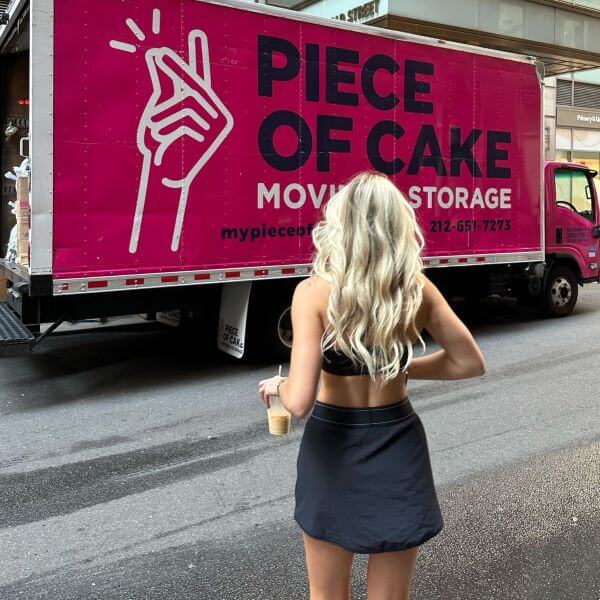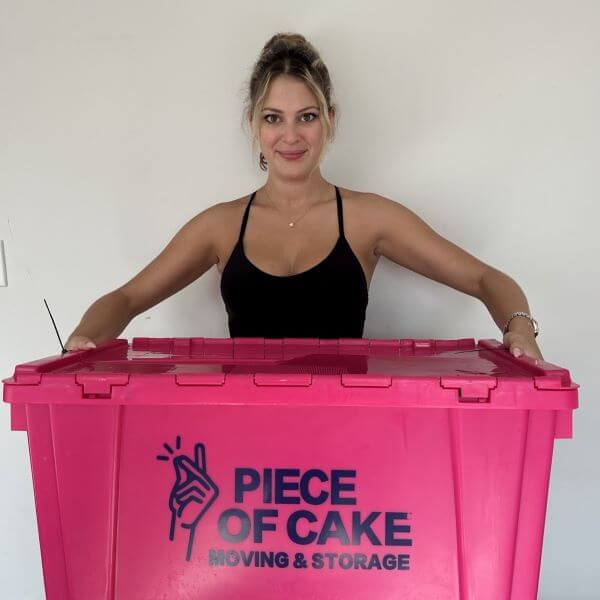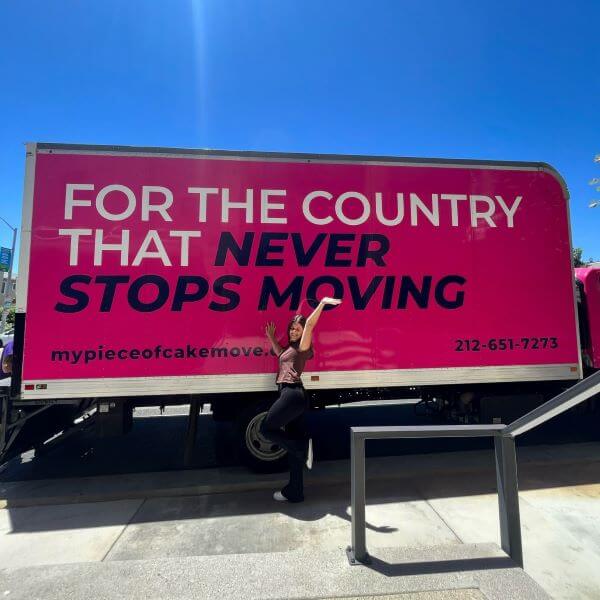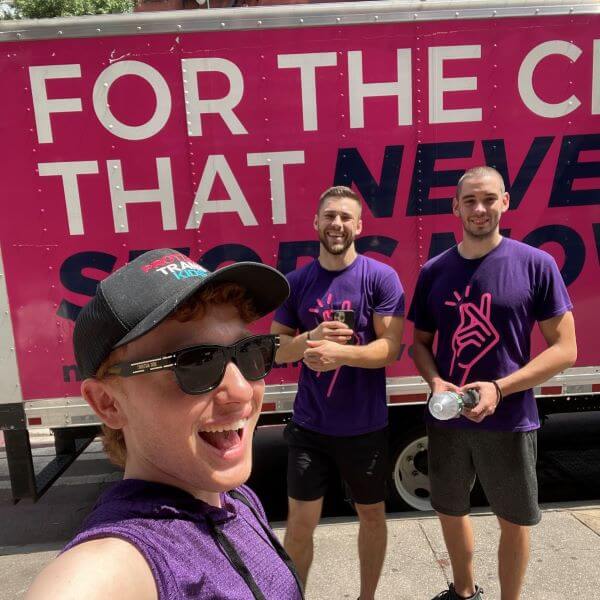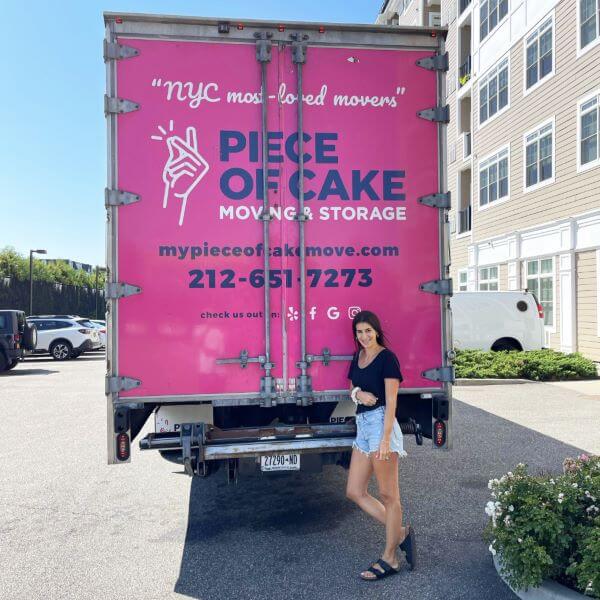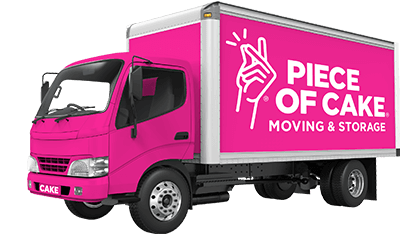 Just what you were looking for?
MAKE YOUR MOVE!