8 Cheap Places to Live Near NYC
It's no secret that rent in NYC is on the up and up and that the housing market is very tight at the moment. If you find yourself wanting/needing to be in NYC but can't find a place to call your own in your price range, there's no need to fret. You can take a bite out of the Big Apple and have an affordable rent, too! There are a number of nearby cities near NYC that have a lower price tag, but are within reasonable commuting distance.
Keep reading for a few places to consider calling home if proximity to NYC and price are at the top of your list of relocation priorities.
Nearby NYC-adjacent Cities to Consider
New Rochelle, NY
Commute to Midtown, Manhattan: Under 50 min driving; around 45 minutes on public transit
Situated just north of the Bronx in Westchester County, NY, New Rochelle is a common spot for NY'ers to settle down in. So much so, they often opt to purchase homes rather than rent — the prices are that good with a median home listing price of $659,000 at $342 per square foot. The average rent for a one-bedroom is a bit lower than some parts of NYC, at $2,259 per month. Even though it's just outside of the city limits, it's only about 20 miles from Times Square. And, if you're used to the patchwork nature of NYC neighborhoods, you'll still get a taste of that in your new home. New Rochelle contains about 60 neighborhoods and it's the 7th largest city in the state! You also won't have to worry about whether there's things to do in your neck of the woods; there are plenty of restaurants, art galleries, parks, shops, and movie theaters to keep it interesting when you want to stick close to home.
Maplewood, NJ
Commute to Midtown, Manhattan: About 45 min driving; around 1 hour 45 minutes on public transit
This nearby city is described as diverse, artistic, and progressive with a downtown that is down-right Rockwellian. It's got a lot of character of its own. For instance, being a local here means having first dibs on front row seats to the annual Maplewoodstock Music and Arts Festival. Beyond that, you'll be happy to find local breweries, art galleries, eateries, and greenspaces all of your own when you're not headed out to the city. For those enchanted by the city suburbs, it may be because of the housing cost. Those seeking a rental may consider the $2,065 a month rent a steal, relatively speaking. Ready to buy a home and settle in for the suburban dream? The median listing price is at $750,000 at about $307 per square foot.
Stamford, CT
Commute to Midtown, Manhattan: just over 1 hour driving or on public transit
This Connecticut city has a lot to offer in addition to being close to NYC. You'll have beaches, theaters, museums, private schools and more that may keep you close to home when you don't feel like commuting. What's more: the city hosts a Alive@Five concert series and the Connecticut Salsa Festival to keep suburban life spicy. Stamford is also home to a number of Fortune 500 companies; so if your interest in being close to NYC isn't for business purposes, you can still be nearby for the pleasurable ones. That said, it's less expensive in relative terms to NYC but it's not the least expensive place to call home. The median listing price for a home to call your own is at $639,000, but you can find listings for abodes up to $10 million in these parts. Rent for a one-bedroom in the area will run about $2,621 for just over 900 square feet, which is half as much as the average rent for a one-bedroom in Manhattan that is at least 200 square feet smaller.
Yonkers, NY
Commute to Midtown, Manhattan: 40-50 minutes driving; 45-55 on public transit
If you are hoping to find comradery among folks who live in the suburbs but commute to the NYC boroughs, you'll be in luck with a move to Yonkers. But, when you're looking to stick close to home, you won't be lacking greenspaces to galavant around in as "New York's Best Kept Secret." A stroll in the Untermyer Park and Gardens or along the riverwalk with views of the Hudson in Esplanade Park will help you find peace of mind close to home. You might finish out your day dining at a quaint local restaurant or perusing a collection at a museum nearby. Some other good news is that there is housing for all income levels in Yonkers. For those ready to set down roots in this area, you'll be looking at a median house listing cost of $335,500. A one-bedroom apartment will run you $2,216 a month on average.
Port Washington, NY (Long Island)
Commute to Midtown, Manhattan: just over 1 hour driving or on public transit
This coastal hamlet on the North Shore of Long Island, NY can be your world away from the big city. You'll come to relish in the small-town but liberal vibes that this spot has in store for you. Plus, there's plenty of opportunities for water-related recreation with boat rentals, marinas, and dockside dining to enjoy. Renting a one-bedroom comes with a relatively reasonable average $2,520 monthly cost. However, homes on this part of the island do come with a higher price tag with a median listing cost of just over $1 million.
Larchmont, NY
Commute to Midtown, Manhattan: about 1 hour driving or on public transit
Another Westchester County spot has made the list and it's been among the popular spots to relocate to in the past few years. The combination proximity to the city and the ability to have a stroll in the walkable downtown area are definitely desirable highlights. In that downtown area, you'll find yourself popping into local coffee shops, restaurants, and gourmet stores. In some ways, the housing prices in Larchmont are still high, when compared to those relocating from certain parts of NYC. However, what you might gain is a quaint area with some additional living space that you can't get being a city-dweller. If that's what's calling to you, expect to pay an average monthly rent of $1,829 for a one-bedroom or you might consider your mortgage payments on a median listing price of $1.3 million for a quaint home of your own.
Fort Lee, NJ
Commute to Midtown, Manhattan: just over 30 minutes driving, about 40-50 minutes on public transit
For those moving with families, Fort Lee may be an attractive option for a few reasons.The plentiful transit options to get to Manhattan is just one of them. It's also a relatively safe area and there are a number of good schools for the children in your family. Fort Lee is considered to be very walkable, so you can stroll around with the fam to the local coffee shops, eateries, and even nearby hiking trails without necessarily having to take transportation. If these features and amenities are top on your relocation priority list, you'll be looking at $2,792 on average for a one-bedroom rental. If you're ready to stay awhile and purchase a home, $375,500 is currently the median listing price for reference.
Greenwich, CT
Commute to Midtown, Manhattan: about 1 hour driving; between 1 hr and 15-20 minutes on public transit
This is another town you'll be among others who frequently commute to NYC. And it's no wonder; there are 4 different train stations in the area and both Merritt Parkway and I-95 will take you into the city if you're driving. If you'd like to stick around home though, you won't be lacking in high-end retail options. Going to "The Avenue" (Greenwich Ave) will have what you're looking for. As a CT local, you'll also have access to fine dining, golf courses, many parks, beaches, and even 2 islands (Island Beach and Great Captain's Island) that make for a perfect day trip. For those ready to sign on the dotted line to secure housing in this area, the median listing price for a house is steep at $2.7M. However, if renting is more your market, $3,645 is the average monthly rent for a sizable one-bedroom apartment.
Whether you're moving to the city or just nearby, you won't find a better relocation partner than Piece of Cake Moving and Storage. Our team of NYC moving experts know the ins-and-outs of moving in and out of the city. With our full range of services from moving supplies to full-service packing and unpacking, we'll make sure your move goes off without a hitch. What's more: our flat fee guarantee that eliminates the risk of surprise charges will put your mind (and your bank account) at ease. Let us help you with your NYC-adjacent move so that you can enjoy the best of both worlds as soon as possible.
---
Ready to make a move? Get in touch today for an obligation-free guaranteed flat price moving quote.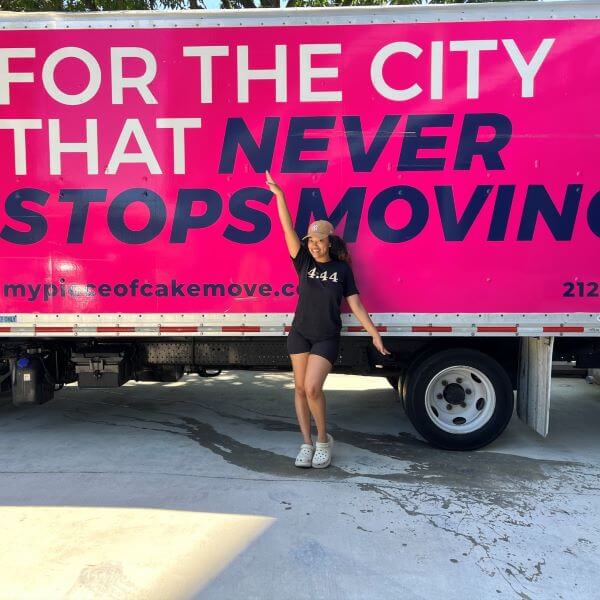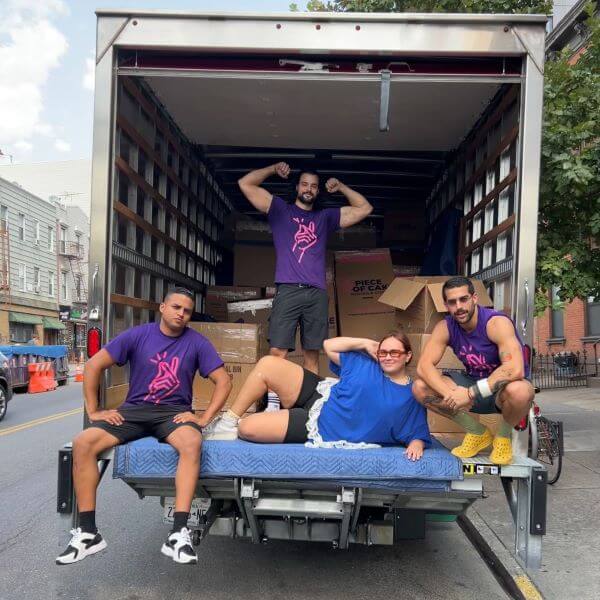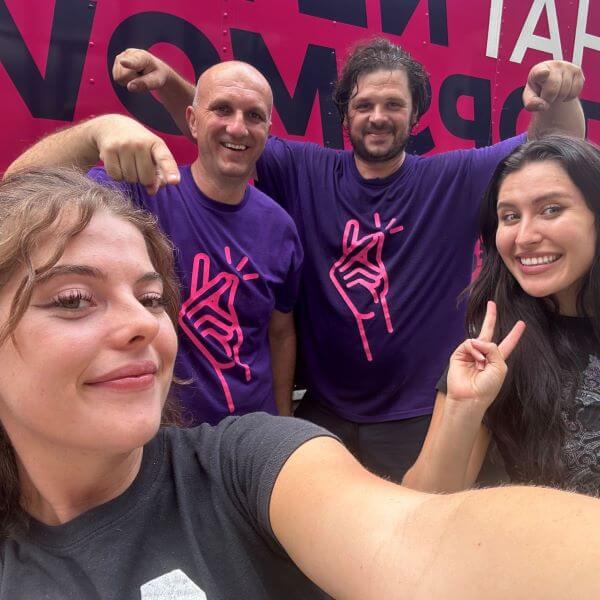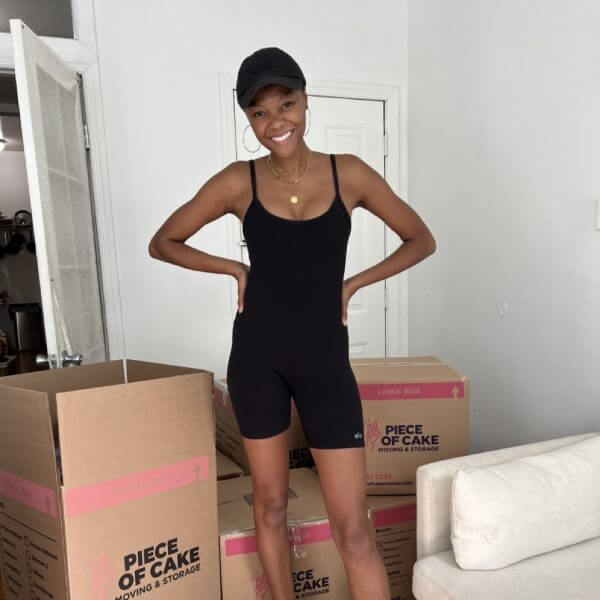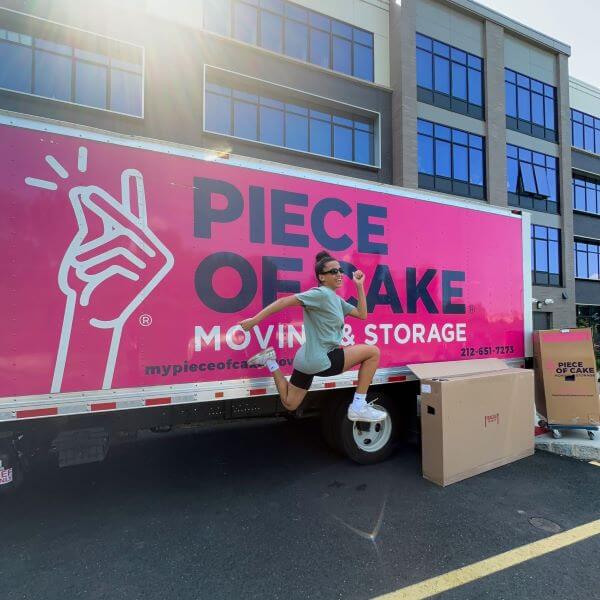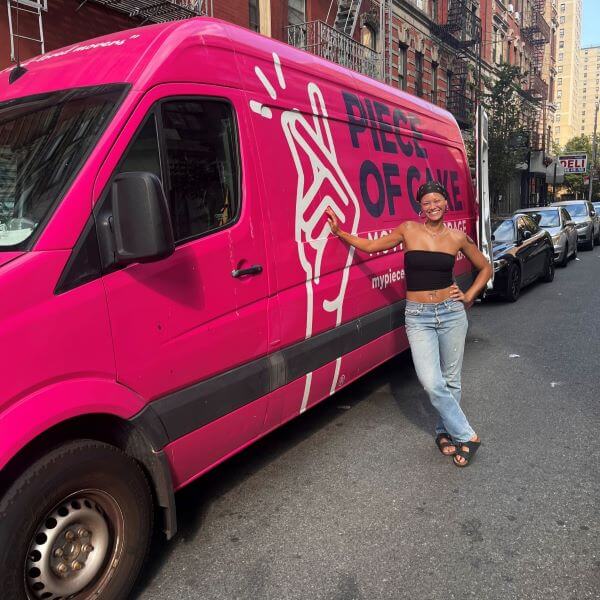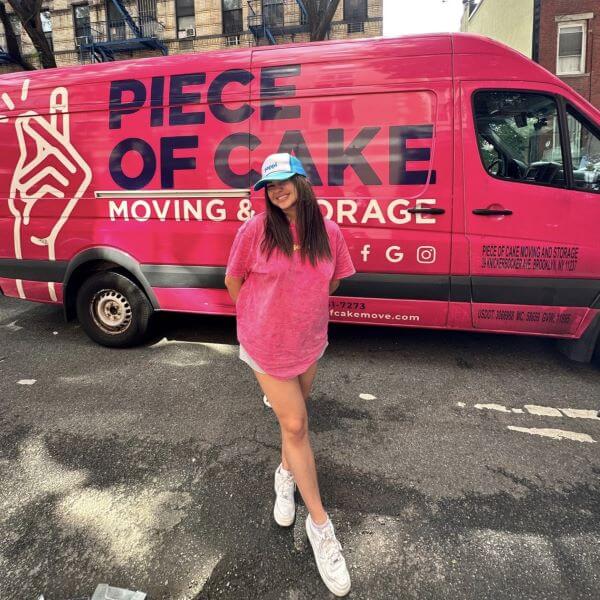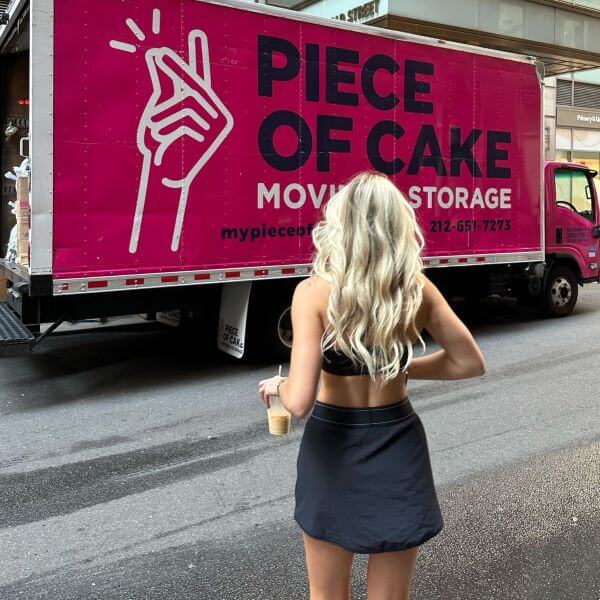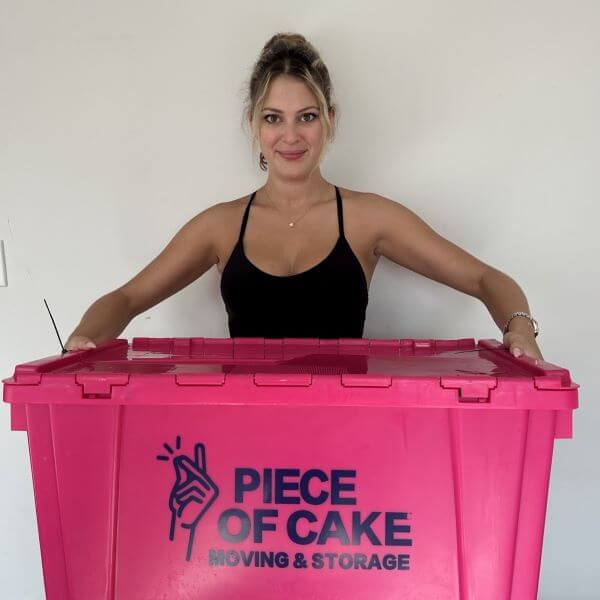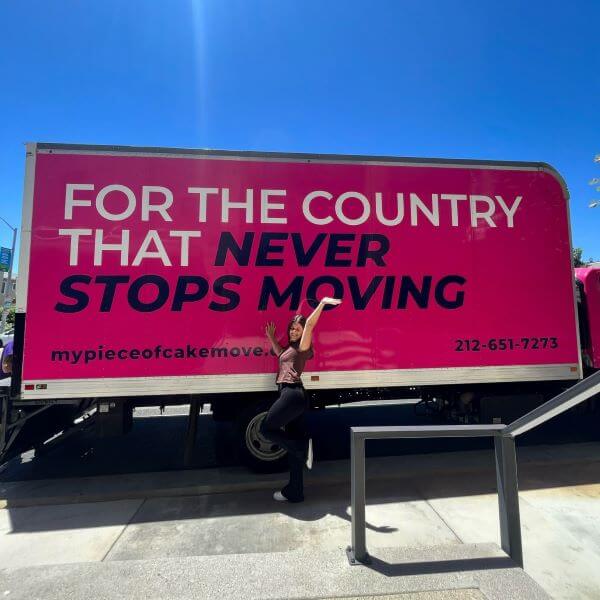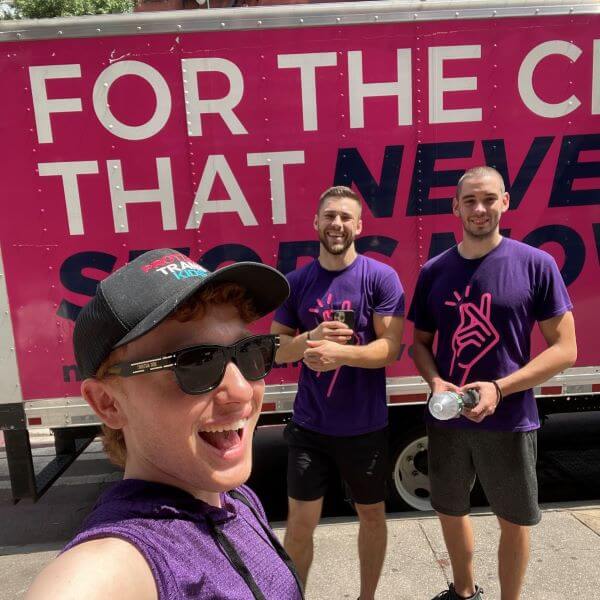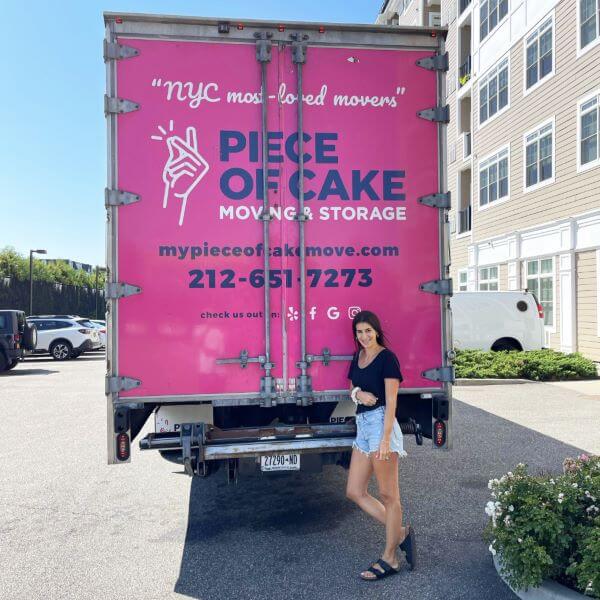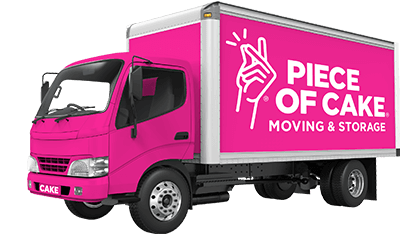 Just what you were looking for?
MAKE YOUR MOVE!