Four Movers and a Truck
Affordable & Expert Movers
Your piece of cake move starts with a free quote within minutes
Fill out the form below for a quick guaranteed flat rate quote
[[[["field15","equal_to","Walk up"]],[["show_fields","field16"]],"and"],[[["field21","equal_to","Walk up"]],[["show_fields","field22"]],"and"],[[["field29","equal_to","Yes"]],[["show_fields","field31"]],"and"],[[["field29","equal_to","Yes"]],[["show_fields","field32"]],"and"],[[["field6","equal_to","Residential"]],[["show_fields","field9"]],"and"]]
keyboard_arrow_leftPREV
NEXTkeyboard_arrow_right
4 Movers and a Truck
Affordable & Expert Movers
Your piece of cake move starts with a free quote within minutes
Fill out the form below for a quick guaranteed flat rate quote
[[[["field15","equal_to","Walk up"]],[["show_fields","field16"]],"and"],[[["field21","equal_to","Walk up"]],[["show_fields","field22"]],"and"],[[["field29","equal_to","Yes"]],[["show_fields","field31"]],"and"],[[["field29","equal_to","Yes"]],[["show_fields","field32"]],"and"],[[["field6","equal_to","Residential"]],[["show_fields","field9"]],"and"]]
keyboard_arrow_leftPREV
NEXTkeyboard_arrow_right
4 Movers to make your move a Piece of Cake
No matter the reason for your move or how much needs to be moved, Piece of Cake Moving and Storage can help!
We'll bring the movers, truck or a van, equipment and expertise, to meet your moving needs.
Whether you have a small move, local or a move that takes you across the country, we've got you covered. We also offer storage, packing supplies and packing services.
What's more, 4 movers make handling your relocation light work for everyone involved!
The benefits of hiring 4 Movers and a truck for Your Next Move
We're sure our 4 movers can assist you with your moving needs. But, you don't have to take it from us; we've helped thousands of happy customers with their moves.
Working with the experienced and reputable movers of Piece of Cake Moving and Storage, you can expect:
Speed:

Professional movers have the know-how to get a moving job done quicker than the average person. Being able to use their extensive experience and training allows them to get the job done in much less time. Having more movers on site while moving can speed up the process as well!
Efficiency:

Because of their expertise, professional movers can easily assess what tools they may need or how to stage a move so that it is done effectively, without extra time or money spent. No need for internet searches for how to use all the space when loading a moving truck or packing up different types of items.
Expertise:

Again, with their know-how, professional movers have come across a lot of moving challenges — from flights of stairs, narrow hallways, and large, fragile items — and they have many solutions and equipment at the ready to minimize damage to your belongings when packing, loading or unloading, or storing. Further, our professional movers are

licensed and credentialed

, so you can rest assured that your belongings are in trustworthy hands.
No surprises (especially with your bill!):

Handling a move on your own or not having enough people helping you move can result in some unanticipated charges or costs. Working with professional movers who've assessed your needs for a given move will help you get an accurate sense of how much the total move will cost. And Piece of Cake uses a

flat rate formula

to help you understand the costs upfront, so there's no guesswork and no unexpected charges.
Keep moving forward with our complete moving services
Whatever you need to move from point A to B, we will get it there safely.
24/7/365 Moving
The only moving company in NYC that offers any day and time moving services. No matter how big or small your move is we will move it.
Learn More
Local Residential Moving Services
We specialize in local residential NYC and New York State moves. We can move you across all of New York City's Five Boroughs and surrounding Tri State locations.
Learn More
Long Distance Moving Services
From NYC to Miami, California and Seattle we can move you to any state in the USA. With on time long distance delivery dates and safe packing we will get you settled into your new home quickly.
Learn More
Office and Commercial Moves
We can move your office overnight, on the weekend and during holidays to minimize your downtime. With full office packing and unpacking, your staff will be up and running the next morning.
Learn More
Small Moves
Need to move a few small items or moving out of a studio with minimal furniture? Do not lift a finger with our small move service.
Learn More
Make space with our flexible short and long term

storage
We will pick up your items from your doorstep and deliver them to our secure NYC storage facility, where they will be safely stored for as little or as long as you like.
Just let us know when you need your items back and we will drop them off at a time that suits you.
Our customer's ratings speak for themselves
As NYC's
highest rated moving company

, we have made moving an enjoyable experience.
785 Google Reviews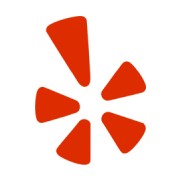 803 Yelp Reviews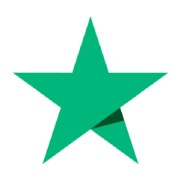 653 Trustpilot Reviews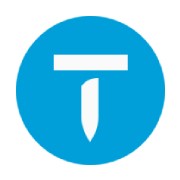 212 Thumbtack Reviews
Don't just take our
word for it, see our
customer reviews
Don't just take our word for it, see our
customer reviews
Excellent service from start to finish. Crew was on time, courteous, and not a single thing broke in transit. They were very helpful and took pride in what they did. Pricing is transparent, and everything was well documented and staff was highly responsive.
K G.
Brooklyn, NY
April 15, 2021
Excellent service from start to finish. Showed up exactly on time, helped pack everything fully and unpacked upon arrival. Couldn't ask for a better service. 5 stars, would recommend to anyone. Had very heavy tools and even delicate items, everything was cared for fully. Thank you guys!
Joe S.
New York
January 18, 2021
These guys are incredible. The movers are friendly, thorough, and extremely fast. In multiple situations, they went above and beyond, offering a level of help and service I've never seen in a moving company. Even from the get go, the communications was fast, clear, and concise. They truly made moving into a six story walk up a piece of cake. I couldn't recommend them highly enough, and I actually felt happy when I tipped them and was able to thank each mover individually. 5/5 stars without a doubt.
Alexander C.
New York, NY
March 19, 2021
From the very beginning, Piece of Cake was truly that to work with. Daniel could not have worked harder to make sure that I felt comfortable and that I had my moving anxieties eased. He was incredibly responsive to all of my questions and accommodated all of my estimates with fair pricing. On the day of my move, PoC was in touch with me before, during, and after my move to make sure everything was transparent. My movers were polite, professional, and efficient. I will 100% use PoC for my future moving needs.
Courtney T.
New York, NY
March 30, 2021
Moving really was a 'piece of cake' with this company! They gave me a competitive quote and a breakdown of what it involved. They were communicative throughout the process, knew about insurance matters that I wasn't aware of, gave me a time window and stuck to it. The two moving guys who arrived were polite, super efficient, and fast. Everything was done as well as it could be, thank you!
Kristina B.
Brooklyn, NY
January 26, 2021
Amar was wonderful. Truly a piece of cake! They have team members who check in with you during the move to make sure you're happy as well. 5 stars all the way.
Soy C.
New York
April 5, 2021
Incredibly professional movers from beginning to end. The initial call and communication before the move was by far the best from anyone we talked to in the city. They even checked in during the move to see how it was going! The guys were very quick and careful with all of our things, very courteous and professional.
Bria
United States
March 23, 2021
These guys really are incredible and deserve the high ratings they receive; I never thought I'd say that about a moving company. The entire experience was great. The customer service was amazing, they were always super responsive in answering any questions on calls or emails. The price was exactly what they quoted and was competitive compared to others I received. The movers were on-time, very quick and professional. I would absolutely use them again and highly recommend them.
Geoff M.
New York
April 3, 2021
Honestly amazing!! They movers we're great and efficient and stuck to the price quote. They took great care of our things. Would absolutely recommend
Patricia B.
United States
February 9, 2021